When a Little Boy Wouldn't Stay Off His Driveway This Homeowner Had an Inspired Idea
A feel-good video recently popped up online about a little boy who wouldn't stay off a homeowner's driveway. But unlike some grumpy guys, Dave didn't mind. In fact, seeing the tot circle his property daily gave him an pretty inspired notion.
User "Dave" from CanyonChasers.net shared footage from his outdoor WYZE cam to help illustrate how the whole thing went down. At the start of the video, the little kid struggled to balance himself on his bike as his mother shadowed him from a distance. Dave's driveway makes for the perfect spot for the tyke to safely spread his wings as they make their way around the block.
Seeing the footage, Dave went on a bit of an emotional journey. "Every night I would get an alert from my driveway security camera, and at first I was a bit annoyed, but then I found myself looking forward to the evening alert," wrote Dave.
"And then inspiration struck, in the form of my wife giving me this great idea. What transpired has turned into the best part of an otherwise dreary pandemic summer," he added.
Dave started off small, taking a couple of minutes to chalk a makeshift "racetrack" onto his driveway. It wasn't long before his daily visitor was returning with eager excitement to see what changes Dave made whenever the rain washed away the latest track.
It didn't just stop with one kid, either. About a week ago, Dave shared another online video of a young child using the driveway racetrack. The homemade racetrack turned out to be a great resource for little kids who wanted to learn how to ride their bikes.
"Remember that one little dude who gave up two turns in?" wrote CanyonChasers on their Instagram caption. "I especially like the dad coaching him to the finish line."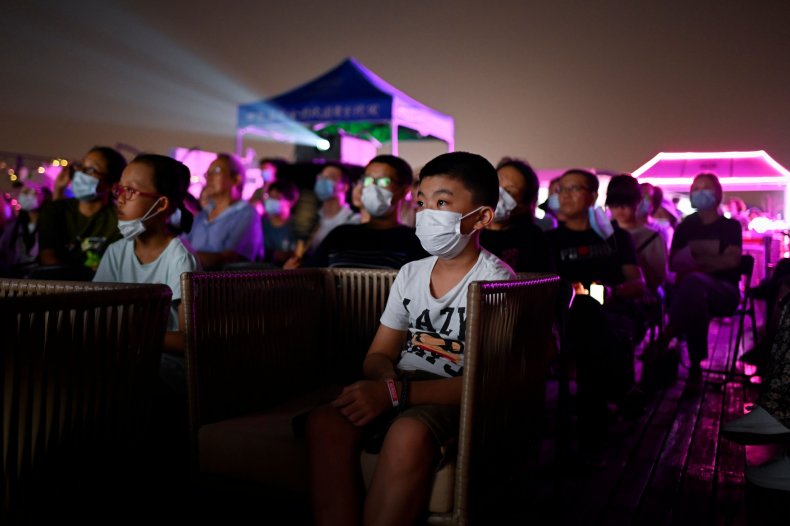 Dave has a real passion for bikes, and it doesn't stop here. About a month ago, he posted a tutorial video for newbies interested in motorcycle riding. He shared advice and his personal experience as a motorcyclist.
"My best vacations, my greatest adventures and all of my closest and dearest friends have all come through motorcycles, even my wife of more than 20 years. Our first date consisted of riding around all night until the sun came up again," he wrote. "Motorcycles have given me so much, but they've taken from me as well. I've lost friends and some and some have suffered injuries they've never recovered from."
Dave became a motorcycle safety instructor with the Utah Motorcycle Education, according to CanyonChasers' official website.
"This resulted in CanyonChasers team seeing steady growth from more like-minded riders. Team members brought expertise from various disciplines ranging from computer engineering to systems design to adult education to nursing to championship-winning road racers, and just about everything in between." stated the site.
Newsweek reached out to Dave from CanyonChasers for comment but did not hear back before publication.