When Is 'The Masked Singer' Finale? How To Watch Holiday Special Episodes and More Before Season End
The Masked Singer will celebrate the holidays this year with two holiday-themed episodes and three unmaskings.
According to TV Guide, the singing competition will air twice this week in what the show is calling a "Special Two-Night Holiday Event". The show will air both Tuesday, December 11 and Wednesday, December 12.
Tuesday night's show will be an hour-long episode that will not be themed. Wednesday will host the holiday extravaganza. Some contestants will sing holiday songs on Wednesday night's episode only. Two celebrities will be unmasked during Wednesday's episode, and one will go home on Tuesday. All six remaining contestants will sing, and with three being eliminated by the end of the week, the three remaining singers will compete in the finale.
The Masked Singer Season 2 finale will premiere on December 18, one week from Wednesday.
This week has two episodes because of some changes in the season's schedule. The Masked Singer has aired on a slightly unpredictable schedule since the World Series bumped the reality show from the schedule for two weeks, but to make up for lost time the series aired two combined episodes the next week.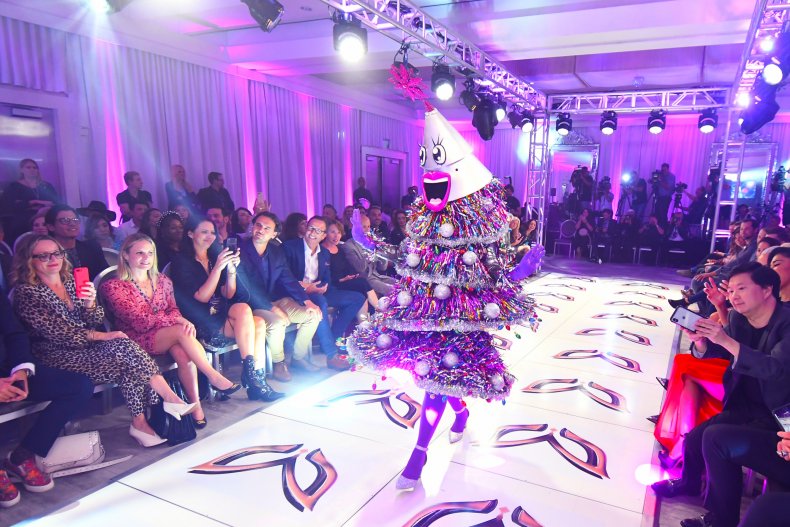 The Masked Singer has not aired a holiday-themed episode before, likely because of the timing of the first season. Season 1 of The Masked Singer aired in January 2019, and the finale was at the end of February.
Last week's episode unmasked Butterfly, revealed to be Michelle Williams of Destiny's Child. The week before, Flower was sent home. Fans who guessed Patti Labelle was under the floral mask were correct.
The remaining six singers are Flamingo, Thingamajig, Rottweiler, Tree, Fox and Leopard. There are some widely-accepted theories for the identities of some singers. Some include former Disney star Adrienne Bailon as Flamingo and NBA star Victor Oladipo as Thingamajig. However, both have denied involvement in the show.
One theory that has gained traction claims Tree may be Candace Cameron Bure. The Fuller House star is known for her role in several Hallmark Channel Christmas movies. Not only is the disguise for Tree a holiday tradition, but a clue from throughout the season mentioned Tree in reference to romantic films.
Others aren't so agreed upon. Rottweiler's identity is a constant conversation on Twitter, where many seem to think former American Idol contestant Chris Daughtry could be under the mask. Some don't agree, though, and claim the voice does not match the rock singer.
This article has been updated with details on the holiday theme from Fox.