Sophie Walker: How To Solve The Labour Party's Women Problem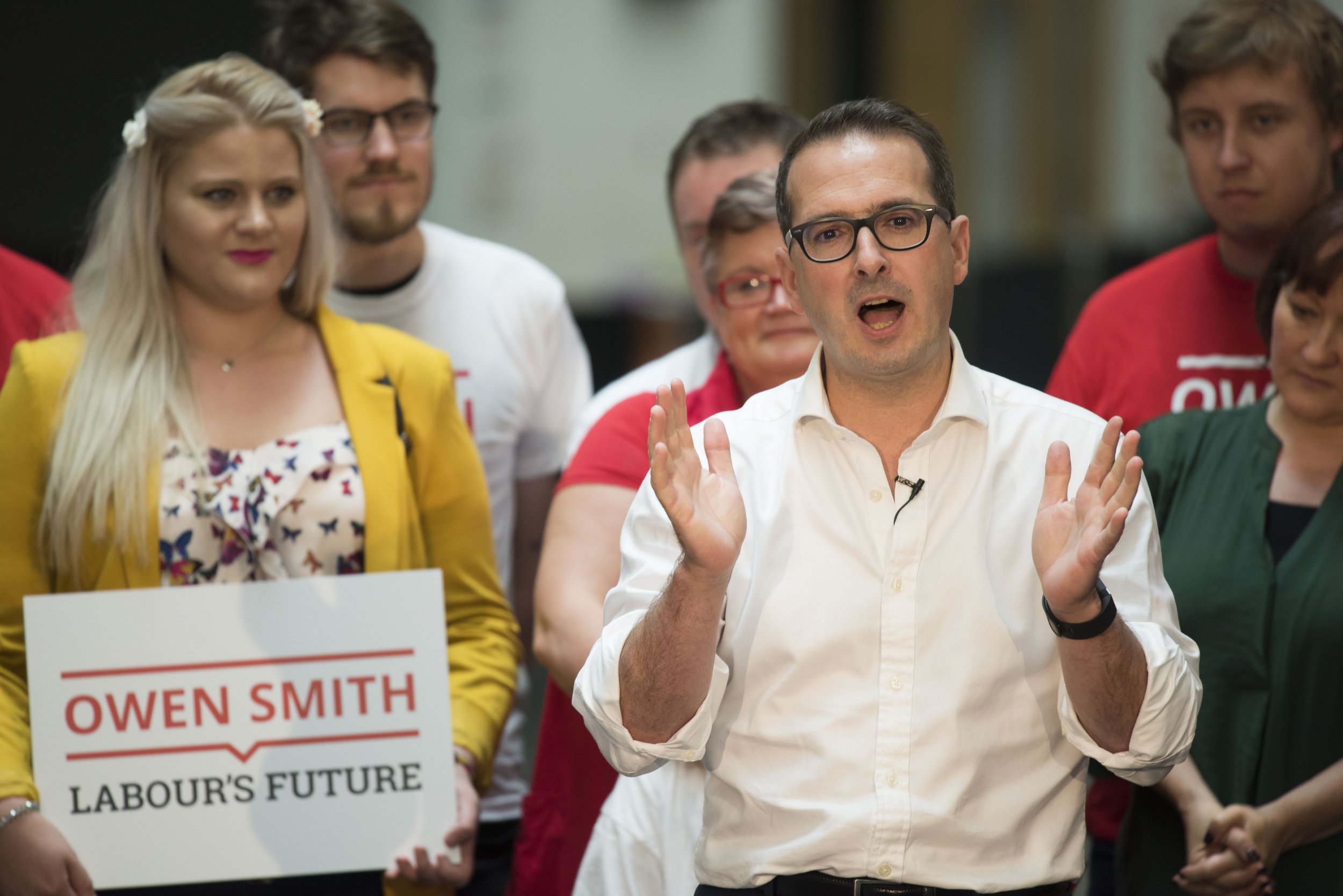 At a cross-party event recently, I was introduced as the Leader of the Women's Equality Party (WEP). As I extended my hand one female MP retorted, "The Labour Party is the Women's Equality Party," before turning on her heel and walking away. The Labour Party is cross with us.
They have been since May when the WEP dented their vote share, gaining one in 20 of the London Mayor votes—votes the Labour Party assumed belonged to them. Instead of trying to understand why people voted for us, instead of taking on the policies that led to our success, the knee-jerk reaction in some quarters of the Labour party has been to end the conversation there. My invitation to participate in the London Economy Committee, that explores opportunities for wealth creation and cultural development in the capital, was retracted almost as soon as our self-proclaimed feminist mayor took office.
The thing about politics is that you often mirror the problems you are trying to solve. And that's a real issue if you're trying to solve those problems on your own.
The Women's Equality Party has a "man problem"—we don't yet have enough male supporters or staff (though incidentally men are overrepresented in local treasurer roles) because we haven't done a good enough job of explaining how women's equality benefits men too. This is all useful learning for us, and if we confront these problems in our own party we will do an even better job of tackling gender inequalities in the world around us.
The latest online abuse of women in the Labour Party tells us something too: women's freedom on- and offline is threatened by misogyny. Women in the public eye are even more likely to be targeted with online abuse, and the campaign group Momentum's preference for online activism has provided a platform for the most vile and contemptible harassment of female MPs and their supporters.
This lethal combination has elevated Labour's misogyny to a new kind of "mass-ogyny"— where perpetrators can be part of a larger cause. And when the Labour leadership contender Owen Smith commits to smash the U.K's new prime minister back on her heels as part of his leadership bid, it is hard to know where the mass-ogyny begins and ends. The growing phenomenon of online abuse against women was the focus of our recent e-Quality campaign.
It called on all parties to set aside their differences and work with us to deliver digital legislation that makes the internet safe and fair for all. But when we drafted amendments to the Policing and Crime Bill with the Liberal Democrats to prevent website operators profiting from the abuse of women, Labour failed to support it. Labour has a "woman problem," just as all the other parties do. In fact, it is not simply a problem but an adaptive challenge—disparities between the values that the Labour Party holds dear and the realities of never having elected a female leader, of the failure to commit to universal childcare, of your MP changing the locks on her door following death threats, and the limitations of a purely economic world-view in explaining (and solving) the gender pay gap.
Big adaptive problems such as gender inequality require innovation and learning. They cannot be solved through management strategies (see David Cameron' s ill-fated attempt to deal with Euroskepticism in this way). The task of the next Labour Leader must be to close the gap between the party's values and the reality of women's lived experiences in the UK. That means mobilising Labour members—and the whole country—to face gender inequalities head on. It means listening to the female MPs who speak out about their concerns and the 65,000 people that joined the Women's Equality Party in its first year. It doesn't mean anaesthetizing their concerns, shutting down branch meetings, explaining that men have it bad too, or looking back to the 1990s as a template for future innovation.
The success of the Women's Equality Party in May's elections gives the mainstream parties a couple of clues for how to move forwards: first, they should put women's equality at the centre of their work; and second, they should co-operate and collaborate with other parties instead of working against them (when people are given the option, they vote for more than one party). There is a real opportunity here for the newly-elected leader to open up the Labour party in ways that bring fresh thinking on how to achieve a more equal country — something its members care deeply about.
And to that person I will always offer my hand.