When Is Mother's Day 2020 and Oh My God Did I Already Miss It?
With the current situation surrounding the pandemic to the point where you have no idea what day it is anymore (there is no Tuesday or Saturday, it's more like everything is just "day"), you've probably panicked about forgetting Mother's Day.
Rest assured, you have not. This year, Mother's Day is on Sunday, May 10, which means you have a few days to prepare. In the United States, the annual holiday is celebrated on the second Sunday of May. Traditionally, it involves giving moms flowers, cards, and other types of gifts.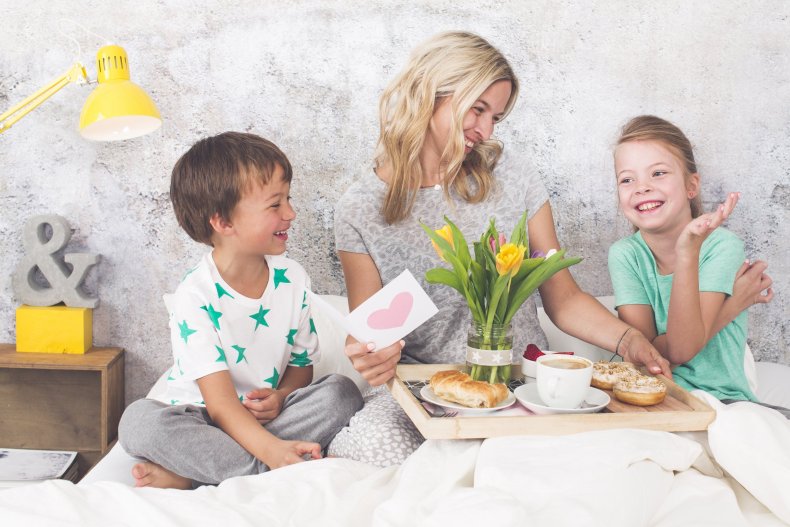 Honoring mothers, grandmothers and the like has been a tradition for thousands of years, according to the Old Farmer's Almanac. From festivals thrown by the Phrygians and gourmet cakes made in 16th-century England, many traditions were part of the celebrations through the years.
History.com noted that at one point in the United Kingdom, Mother's Day fell on the fourth Sunday of Lent. It was viewed as a return to the "mother church" (the main church in the hometown of the faithful) for a special service.
Mother's Day in the United States has a different origin. According to History.com, it was started by Anna Jarvis in 1908 who wanted to create a holiday honoring all the sacrifices mothers made for their children. It became an official U.S. holiday in 1914, and President Woodrow Wilson signed a bill designating the second Sunday of May as the celebratory date.
However, once the holiday became commercialized, Jarvis denounced it. Florists, card companies, and other merchants began to capitalize on Mother's Day's popularity. Jarvis urged people to stop buying cards, flowers and chocolate. By the time of her death in 1948, she had launched lawsuits against groups that used the term Mother's Day, and even actively lobbied the government to get it removed from the American calendar.
Luckily, her efforts didn't stop people from honoring their mothers and the holiday remains today.
Typically, more phone calls are made on Mother's Day than any day of the year. Phone traffic spikes up to 37 percent on the holiday due to chats with moms. And with the ongoing situation with the pandemic, there will probably be a lot of Zoom calls this year, too.
So now that you realized you haven't forgotten Mother's Day after all, check out this list of gift suggestions and get prepping.