When Mueller's Full Report is Released, White House Aides Intend to Focus on These Two Unanswered Questions: Report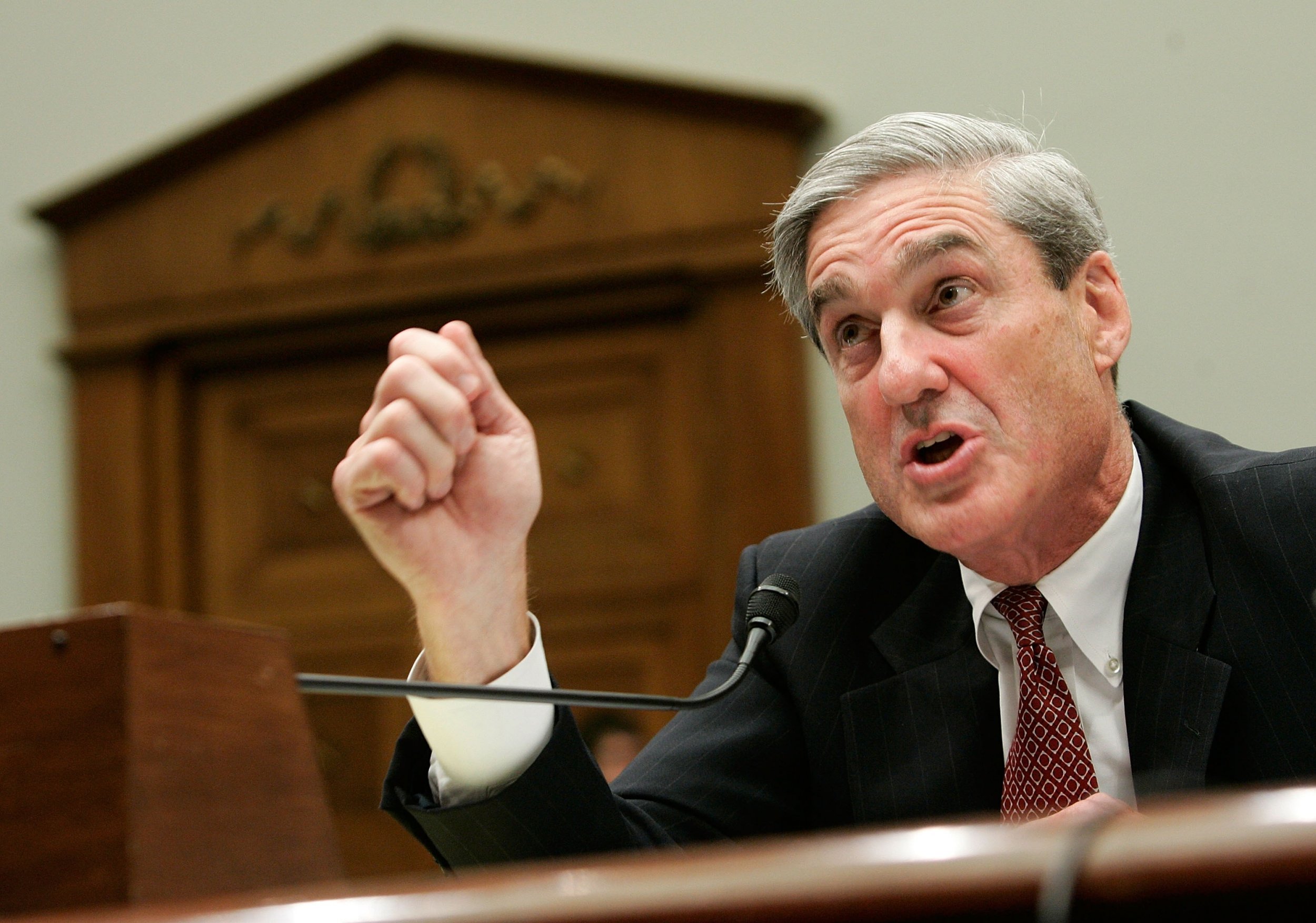 As politicians brace themselves for the expected release of a redacted version of special counsel Robert Mueller's report this week, the White House reportedly only has a "bare-bones" plan in place for handling the report's release: speed reading the almost 400-page redacted report and zeroing in on two unanswered questions.
People familiar with the matter told The New York Times in a Sunday story that the White House legal team intended to focus on two points that went unanswered in Attorney General William Barr's four-page summary of Mueller's report that he released on March 24.
"They intend to all but skip the sections related to potential criminal conspiracy, and instead zoom in on two outstanding questions that Mr. Trump himself wants to ignore: why Robert S. Mueller III, the special counsel, was not able to conclude whether Mr. Trump obstructed justice, and what the attorney general meant when he wrote in his letter that 'much' of the president's conduct was public—meaning some of it was not," The Times reported.
As the White House has not planned to see the report in advance, Oval Office counsel Emmet Flood will be tasked with the job of reading it and briefing Trump on its contents, The Times reported. One of the president's personal attorneys, Jay Sekulow, refused to disclose how the White House would tackle the redacted report—which Barr is expected to deliver this week—although he told The Times it would be similar to how it responded to Barr's summary sent to Congress.
"Our goal is to respond as quick as we can; given the length of the report, it may take some time to respond," Sekulow said. "But we have a plan in place to respond in a professional manner as quickly and appropriately as possible."
Sources close to Trump told The Times that the president—emboldened by Barr's summary—had been acting more confidently in recent weeks after months of feeling as if he'd lost control following months of public speculation about the Mueller investigation.
"When they began to go after people he knew personally, who had worked for him for years, I think it gnawed at him, and I think he felt helpless," former House Speaker Newt Gingrich said.
Partly as a way to distract from what might be in the Mueller report, Trump reportedly revived a proposal that had been previously rejected by his administration—to release immigrant detainees into so-called sanctuary cities—sources close to the president told The Times.
Last month, Barr released a summary of Mueller's findings, nearly 48 hours after he received the special counsel's counsel's completed report. In his summary, Barr said the "special counsel's investigation did not find that the Trump campaign or anyone associated with it conspired or coordinated with Russia in its efforts to influence the 2016 presidential election." But on the issue of whether Trump had obstructed justice, Barr said the report neither exonerated or indicted the president. The attorney general said in his summary that he found no reason to prosecute Trump on obstruction of justice.
Trump responded to Barr's summary by tweeting: "No Collusion, No Obstruction, Complete and Total EXONERATION. KEEP AMERICA GREAT!" In the subsequent weeks, Trump's assertion that he had been completely vindicated has intensified, despite Democratic pushback and advising that the public should wait for the full report to be released before assessing Trump's innocence.