When Is National Pasta Day? Deals, Facts About the Carbohydrate Holiday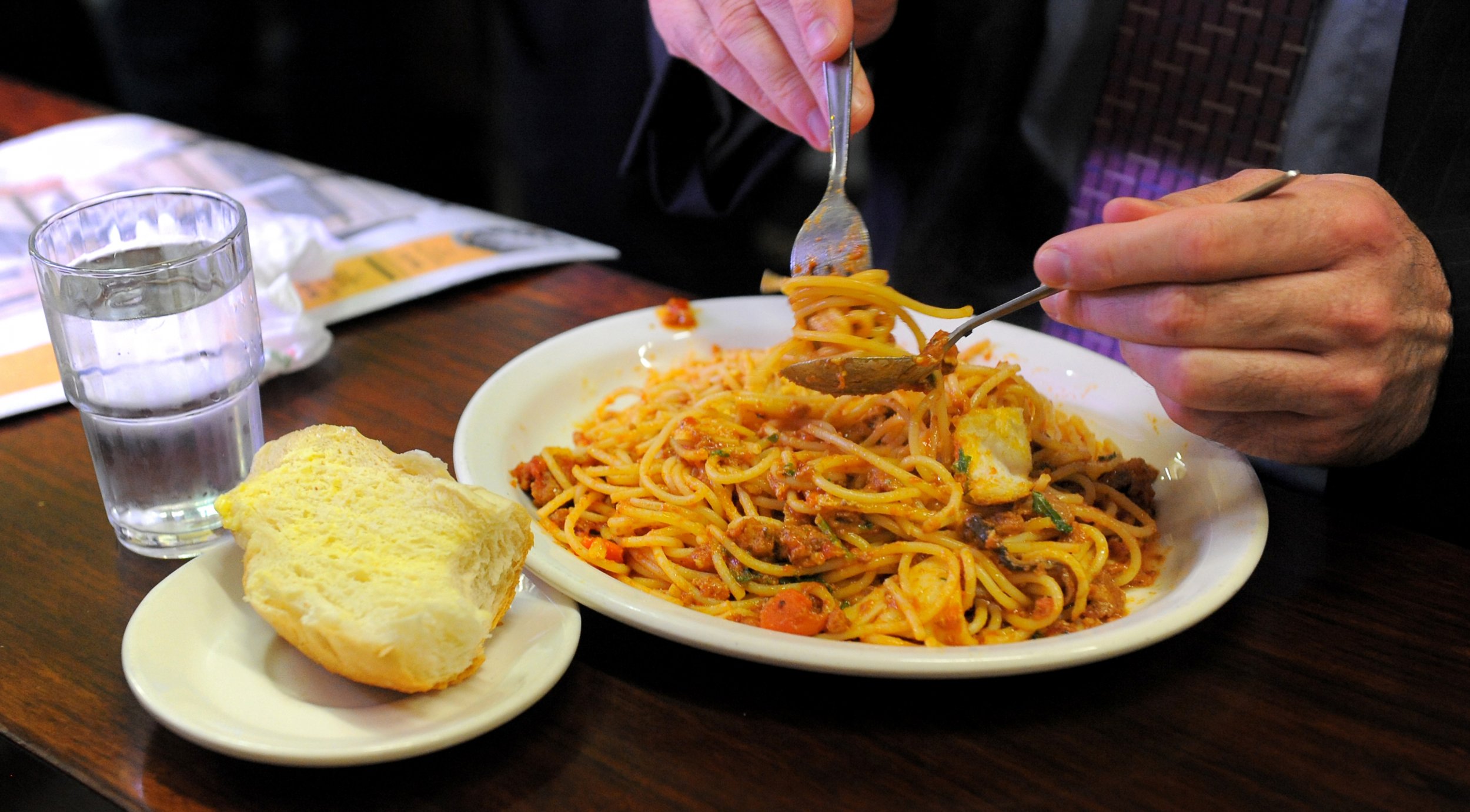 In a world filled with cauliflower pizza and kale chips, there is a shining light for American carbohydrate lovers and that is National Pasta Day. While pasta is always delicious, there's something about saving money that makes it taste so much better and on October 17 you can get your fix for less.
Carrabba's Italian Grill
Carrabba's Italian Grill is serving customers their choice of Spaghetti Pomodoro, Linguini Positano or Fettucine Alfredo for only $10 to celebrate National Pasta Day, according to USA Today. Standard costs of the dishes vary by location, but on average, it's a savings of about three or four dollars per dish.
Piada Italian Street Food
Piada Italian Street Food has been testing a new recipe for Spaghetti Rigati and in multiple cities, the restaurant chain is hosting events to allow pasta lovers to try the new dish for free. Each event is also hosting a pasta eating competition and competitors can win free Piada for a year. Events are being hosted in Lewisville, Texas, Columbus, and Minneapolis, Minnesota.
Jewel Osco
Jewel Osco customers can snag a free box of Signature Select Pasta on Wednesday by going to the register and saying "Lots a Pasta."
Giusto Sapore
Giusto Sapore is treating customers to 50 percent off all pasta purchased through Amazon in honor of National Pasta Day, according to Refinery29. At checkout, be sure to use the code "50pastaday" to take advantage of the savings.
Explore Cuisine
Through Wednesday, Explore Cuisine is giving Amazon customers a $5 discount off the brand's two-pound box of Organic Red Lentil Penne Pasta, ordinarily priced at $15, according to USA Today. Just use the code "289V17W9."
Buca di Beppo
While Buca di Beppo isn't offering any specific deals for National Pasta Day, the restaurant chain is pulling out the stops for World Pasta Month. From October 1 to October 31, legal residents of the 50 states in the United States and Washington, D.C., who are over the age of 21, can enter to win a six-day trip to Italy. Included in the prize is round-trip airfare for the winner and a guest, five nights of lodging, transportation to and from the airport and various culinary tours and classes.
Olive Garden
Olive Garden also isn't hosting a specific special just for National Pasta Day, but for National Pasta Month in October, customers can enjoy a Never Ending Pasta Bowl. The promotion includes unlimited servings of pasta, sauce and toppings, as well as, soup or salad and breadsticks for $10.99.
Unfortunately, National Pasta Day falls on a Wednesday, which means some people won't get to indulge until after the work day is over. So, here are a few facts to fill up on until you get your pasta fix.
While often believed to be an Italian original, Food Network reported that pasta actually dates back to China in 5,000 B.C. Although Marco Polo is often credited with bringing pasta to Italy in the 12th century, Food Network reported that pre-Roman Etruscan civilizations were making their own pasta in 500 B.C.
Want to feel full longer? Try cooking your pasta al dente. Al dente pasta takes longer to digest and absorb, according to Smithsonian Magazine. .
If you want to make pasta at home but hate having to buy a lot of ingredients, you're in luck because many recipes only require semolina flour and water.
Wonder how pasta factories came to be in America? You can thank French immigrant Antoine Zerega. The founder of Zerega opened the first factory in America in 1848 on the Brooklyn waterfront, according to the company's website.