When is the Next Steam Sale?
Steam Sales can be a great way to pick up a ton of games and save a ton of money. These sales have become so prevalent for PC gamers in the past, many have come to look forward to them, as you can often pick up some of the top games, like Call of Duty: Modern Warfare 2 and even expansion packs for Destiny 2 for cheap.
If you're looking forward to the next Steam Sale, then you won't have to wait too long. The next Steam Sale expected to hit in 2022 is the Steam Halloween Sale. This sale will kick off near the end of October and will be called the Steam Scream Fest. It will run from October 25 through November 1, 2022. During the sale, you'll be able to grab a ton of great games for a highly discounted price.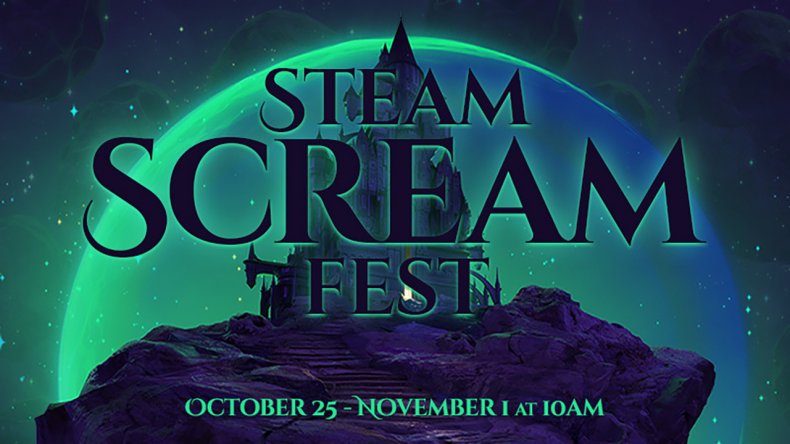 From the Halloween sale, Steam users will have a few other important events to look forward to throughout the rest of 2022 and into 2023. Steam normally holds four seasonal sales, the Steam Winter, Spring, Summer, and Fall sales. It also includes some other important sales in between, such as the Steam Survival Fest, which happened earlier this year, and the Steam Next Fest, which will run until October 10.
Steam announced some changes coming to its seasonal sales earlier this year, which it announced at the end of September. With that in mind, here is a look at all the upcoming Steam sales to expect throughout the next few months:
Steam Halloween Sale: October 15 – November 1, 2022
Steam Autumn Sale: November 22 – November 29, 2022
Steam Winter Sale: December 22, 20220 – January 5, 2023
Steam Spring Sale: March 16 – March 23, 2023
Now, it's also possible that Steam will add in some additional sales throughout the coming months. However, these are the currently known and planned big sale events that Steam will hold over the coming months.
One good way to prepare for these kinds of sales is to look for games that have come out, or will come out between now and then, and add them to your Steam Wishlist. You can see some of the new games coming out in October to get an idea of some titles worth looking out for.
Additionally, Steam often holds sales every month that can give you some discounts on different titles. These are never announced beforehand, so be sure to check your Steam application a few times a week for any pop-up sales.