When is Ramadan 2018? Muslims Set To Begin Holy Month Of Fasting
Muslims across the United States will mark the start of Ramadan, a holy month that involves daily fasting and prayers, on Tuesday. Ramadan is observed a day earlier in some parts of the world due to a moon-sighting methodology that leads countries to announce the start of the holy month on differing days.
When does Ramadan begin and end?
Ramadan is the ninth of the Islamic calendar and is dependent on a moon-sighting methodology, which requires a physical new moon sighting. In the United States, Ramadan begins on the evening of May 15 and is scheduled to end a month later on the evening of June 14. The holy month will end between June 14 and June 16 in different parts of the world.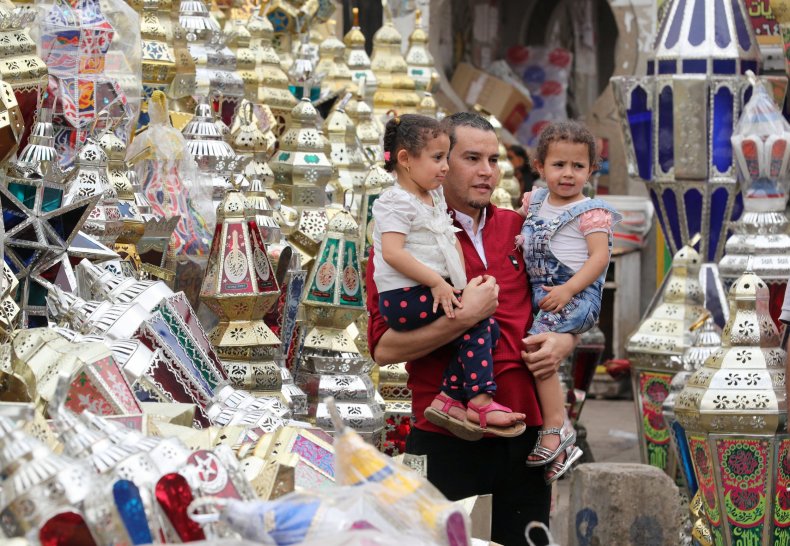 The final 10 nights of Ramadan include intense prayer and are followed by a three-day holiday called Eid al-Fitr. Eid al-Fitr, which means "festival of breaking the fast," marks the end of the month of Ramadan. The celebration is also dependent on the new moon, so its starting day varies each year from country to country, Al Jazeera reported.
Eid al-Fitr celebrations traditionally begin with morning prayers followed by a short sermon. According to Al Jazeera, clothing is an important aspect of Eid, with many wearing new clothes during the three-day holiday. Popular sayings during this celebration include Eid mubarak (Blessed Eid) and Eid sa'id (Happy Eid).
What happens during Ramadan?
During the month of Ramadan, Muslims are expected to pray and fast from dusk to dawn. Observers are allowed to eat a pre-dawn meal, including power foods like dates, yogurt and fava beans, to get them through the day, according to USA Today.
The daily fast will first be broken with a sip of water and some dates at sunset, NBC News reported. Following sunset prayers, Muslims will celebrate with friends and family with a nightly feast called iftar. Mosques and aid organizations are known to set up free iftar meals for the public each night of Ramadan.
Muslims are not only required to fast during daylight hours, but must also abstain from sexual intercourse between spouses, smoking, swearing, arguments or gossip. In some countries in the Middle East, including Saudi Arabia and the United Arab Emirates, people seen not adhering to the food fast can be fined or jailed.
Some people are exempt from fasting. Children, the elderly, those who are sick, women who are menstruating, pregnant or nursing, and travelers are excluded from fasting.