When School Reformers and Union Leaders Unite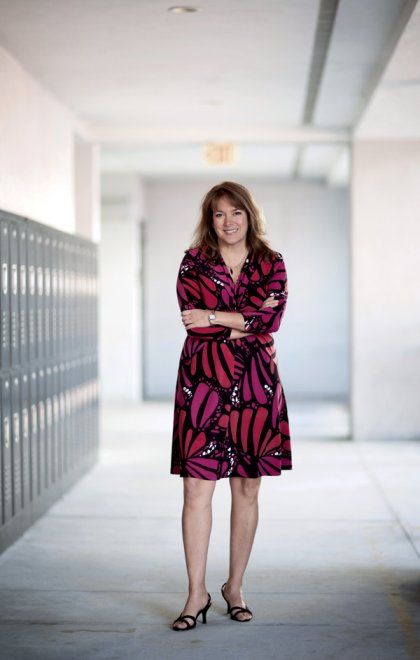 At first glance, the web site of Florida's most reform-minded school district looks like any other. Interspersed between brightly colored photos of schoolchildren is a portrait of Hillsborough superintendent MaryEllen Elia, followed by one of school-board president Doretha Edgecomb. But just below her is the real surprise—a photo of the local teachers' union president, Jean Clements. The message is as unmistakable as it is rare: in Hillsborough County, home of Tampa and St. Petersburg, the president of the teachers' union is not the avowed enemy of reform. In fact, she's a member of the leadership team.
To an increasing number of education reformers, Clements and others like her have come to symbolize a possible third way, a viable alternative to bashing unions or living with their foot-dragging. Stung by critical documentaries like Waiting for Superman and The Lottery, more union leaders are motivated to prove they want to improve schools too. Many reformers and superintendents, battle-weary and frustrated by the slow pace of change, are open to ideas that might speed things up. And politicians, particularly some Democrats, are eager to find new ways to overhaul failing schools without alienating union members and voters, particularly after D.C.'s pro-school-reform Mayor Adrian Fenty lost his reelection bid in part because of union members' generosity to his opponent.
Hillsborough's commitment to school-reform collaboration is becoming harder for others to ignore. Based on its creative experimentation with teacher pay and development, the district won a $100 million grant from the Bill and Melinda Gates Foundation. Earlier this year, when the U.S. Department of Education announced the winners of its $4.3 billion national school-reform competition, Florida made the cut, in part based on Hillsborough's contributions to the state's application. The district has seen its test scores rise, has been the subject of several academic studies, and is often held up as a model of reform. And just last month, U.S. Secretary of Education Arne Duncan visited Hillsborough to announce plans for a national conference promoting the best district-union collaborations. "We need to learn from these successful collaborative efforts and build upon them across the country," he said.
While battles with the American Federation of Teachers earned D.C.'s former chancellor Michelle Rhee as many headlines as her bold overhaul of the schools, Hillsborough (the nation's eighth-largest district) has made similarly dramatic gains with a lot less drama. In recent years, teamwork between the union and management has resulted in a longer, eight-hour school day; higher pay for the most effective teachers; and a comprehensive coaching program for struggling teachers. They have also worked together to refine a rigorous teacher-evaluation system that considers student-achievement gains along with the observations of principals and outside peer reviewers—a system not unlike the one Rhee established in D.C. last year.
While union leaders and superintendents in other cities waste time and money on protracted hearings to remove abusive and incompetent teachers, Hillsborough's union chief and superintendent were able to agree on a common-sense approach years ago. "If you're rated unsatisfactory two years in a row, you're gone," says union chief Clements. "If your rating is 'needs improvement,' your salary freezes, and if your performance doesn't improve in a few years, you're gone too. We think most people want to do a good job, and being confronted with data that you are not doing a good job is hard to ignore. People either change or leave."
While Hillsborough doesn't offer high salaries (Florida is notorious for low teacher pay), teachers do have stability. There have been only four superintendents in 40 years. All were former Hillsborough teachers—and union members. That history has produced a unique level of respect, trust, and interaction. Union members serve on district policy boards and pick their own textbooks, opportunities unheard of in other districts. While labor and management sometimes clash, Clements says they manage to work things out. "We have conversations that would be absolutely taboo somewhere else," she says.
Clements isn't the only local union leader who is a successful force for reform. Unions in Delaware and Tennessee were key to those states' early wins in the national Race to the Top competition. The AFT encouraged collaborative contract talks in Baltimore and in New Haven, Conn., that resulted in significant reform. But it's also true that union leaders who push the cause of reform can suffer the consequences. George Parker, the D.C. union chief who is deeply committed to improving the city's schools, just lost his bid for reelection and will be replaced by a more contentious leader.
That's just one reason Duncan's plan to promote collaboration faces skeptics. Rhee says she worries it could result in mediocre compromises rather than real change. Chester Finn, president of the pro-reform Thomas B. Fordham Institute, insists there simply aren't enough outstanding examples of reform-minded collaboration to support a conference. "Sure, there are a handful of such folks. But sighting a few swallows doesn't mean it's spring," he says.
That may be true, says Ross Wiener of the Aspen Institute's education program, but celebrating the successful exceptions is still worthwhile. "We only hear about the reformers involved in controversy and acrimony," he says. Maybe it's time to focus some attention on a place where "people have trust that everyone is in this to make things better for kids."