When Is the Second Presidential Debate Between Trump and Biden?
The second presidential debate between President Donald Trump and Democratic presidential nominee Joe Biden is scheduled to take place on Thursday, October 15.
The event is scheduled to begin at 9 p.m. ET and is expected to last about 90 minutes. The debate will air on ABC, CBS, CNN, C-SPAN, FOX and NBC, and it will also be live-streamed on CBS Radio and NPR, according to the debate organizers. Steve Scully, the senior executive producer and senior editor at C-SPAN Networks, was named in early September as the host of the second debate.
The event will serve as the second of three debates between Trump and Biden coordinated by the Commission on Presidential Debates (CPD). The first one was held in Cleveland, Ohio, on September 29 and the third is scheduled to take place in Nashville, Tennessee, on October 22. A vice presidential debate between Vice President Mike Pence and Democratic vice presidential candidate Kamala Harris is scheduled to take place on October 7 in Salt Lake City.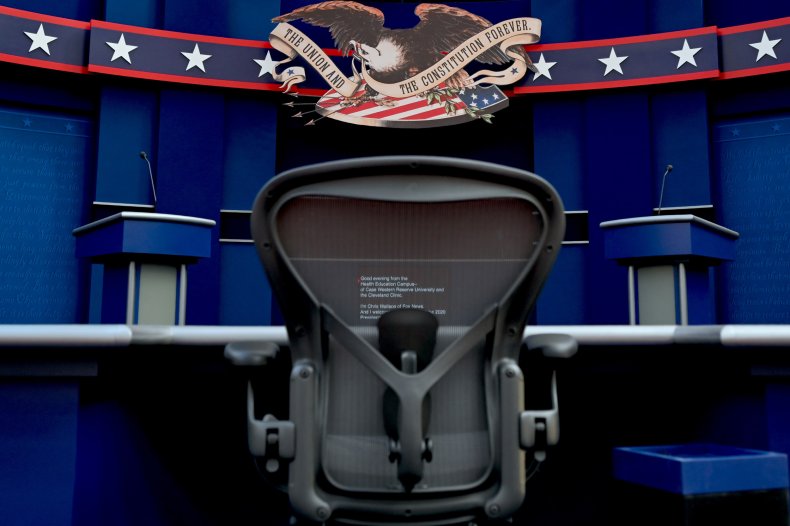 For their second debate, Trump and Biden will convene in Florida at the Adrienne Arsht Center for the Performing Arts of Miami-Dade County. It will be the second general election debate that CPD has organized in Miami since the commission's founding in 1987, with the earlier Miami debate occurring in 2004 between President George W. Bush and former Secretary of State John Kerry.
The CPD said in a news release announcing the debate location that it will be following all local, state and federal health guidelines to make the event as safe as possible as the coronavirus pandemic remains a threat in the U.S. CPD co-chair Frank Fahrenkopf, Jr. told C-SPAN earlier this month that social distancing requirements will make this fall's debates much different from those conducted during the primary election season. The organizers of the second debate said on the event website that tickets would not be publicly available due to the pandemic.
Unlike the first and third debates, the second will operate as a town hall event, where the candidates will answer questions from pre-selected members of the audience. Frank Newport, a senior scientist for Gallup, is helping select the citizens who will pose their questions to the candidates, according to CPD. All town hall participants will be undecided voters from South Florida, CPD said in a September news release.
After each participant asks their question, Trump and Biden will have two minutes each to respond. Scully will encourage further discussion on each question for another minute following their answers, according to CPD. Like the other debate moderators, Scully will pick the questions that will be asked during the October 15 debate, and the questions will not be shared with CPD or either of the candidates beforehand, the debate organizers said.
Newsweek reached out to CPD for comment but did not receive a response in time for publication.