When Should You Buy a Christmas Tree? Tree Shortages Increase Prices This Season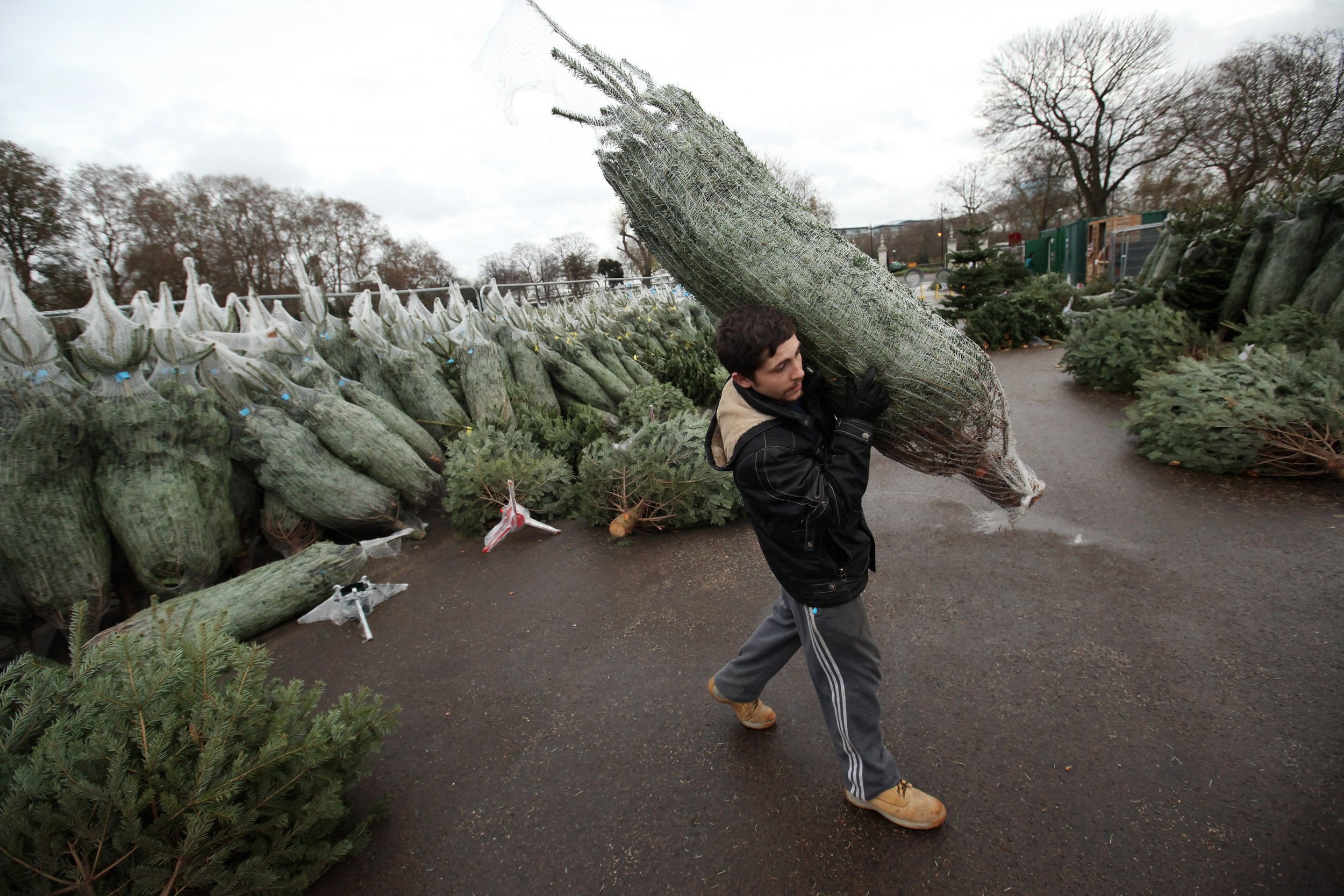 Oy Tannenbaum — Christmas tree growers are warning that holiday tree prices could increase 5 to 10 percent this season, thanks to a shortage of some popular evergreens. The National Christmas Tree Association, which represents more than 700 farms, encourages consumers to shop early if they prefer a specific type of tree.
"There is a touch of an undersupply" that might raise prices or bring shortages toward the end of the Christmas season, Doug Hundley, a spokesman for the association, told Newsweek. "If you're a last-minute shopper, your particular retailer may sell out a week early this year, depending on where you're shopping."
He recommends shopping between November 25 and December 1 to optimize the selection and avoid last-minute price hikes.
This year's mini-crisis is the result of a simple problem in the Christmas tree market: The trees are grown in nursery plantations and take between seven and 10 years to reach full size, so growers must anticipate the demand for Christmas trees nearly a decade in advance.
The last major crisis in the tree market came in the 1980s, when farmers had a surplus of trees, which caused prices to drop and excess trees to be lowered to $5 in some places. In an effort to balance the overstock, growers planted fewer Christmas trees the next year.
A similar version of the balancing act is happening now, Hundley told Newsweek.
"We do have confidence people will be able to find a real tree, but they should shop early," Hundley said. "I wouldn't be scared to buy one before Thanksgiving."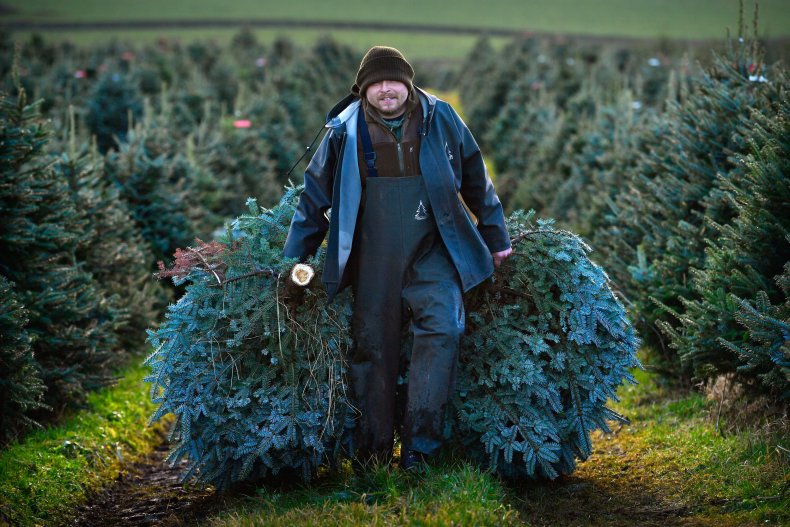 Of course, even in times of scarcity there's a limit to how high Christmas tree vendors will raise their prices. If prices go too high, tree buyers may seek solace—and a permanent solution to supply-and-demand issues—with an artificial Christmas tree. Studies indicate that fake tree buyers keep the plastic icons for close to seven years, cutting into the market for the estimated 25 to 30 million real spruces, firs and pines sold every year.
"It's a tight supply, and the markets move together," Mark Arkills, a production manager for Holiday Tree Farms in Oregon, told Newsweek. "If we push retail prices too high, we risk pushing someone to a fake tree. That's something we have to be sensitive to."
The top-ranking states for Christmas tree production are Oregon, Washington, North Carolina and Michigan, said Arkills, who has been in the business for 30 years. The tree supply is tight in those large markets; small states have a smaller but steadier supply. Top exporters will be at a "low level of production" for another three to five years.
Don't worry about buying too early, Hundley said. The trees can last between four and six weeks if properly cared for, meaning buyers should immediately get the tree into a strong stand and not let it dry out during the holiday season.
"All trees look really good once they are decorated," Hundley said. "You don't have to buy the best tree to get it to look good. That Charlie Brown tree is a winner, too."