When Does Snapchat Egg Hunt End? Find Out What Time The Game Leaves The App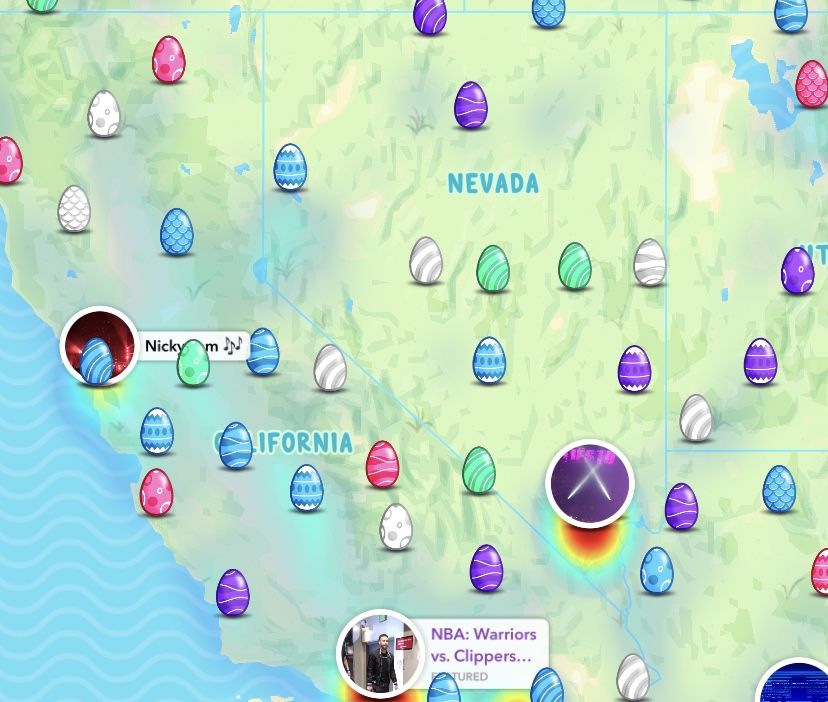 Snapchat added an Easter egg hunt game to the app for the holiday weekend and users were already spending plenty of time on the app Friday. The game was interactive and required users to walk around outside collecting virtual Easter eggs for points.
Users simply had to collect eggs and therefore points so they could compete against their other friends who were also competing and collecting egg points. The game became available to users on Friday at 9 a.m. EDT and was set to be available to users until Sunday night at 9 p.m. PDT, or midnight on the East Coast, Snapchat told Newsweek.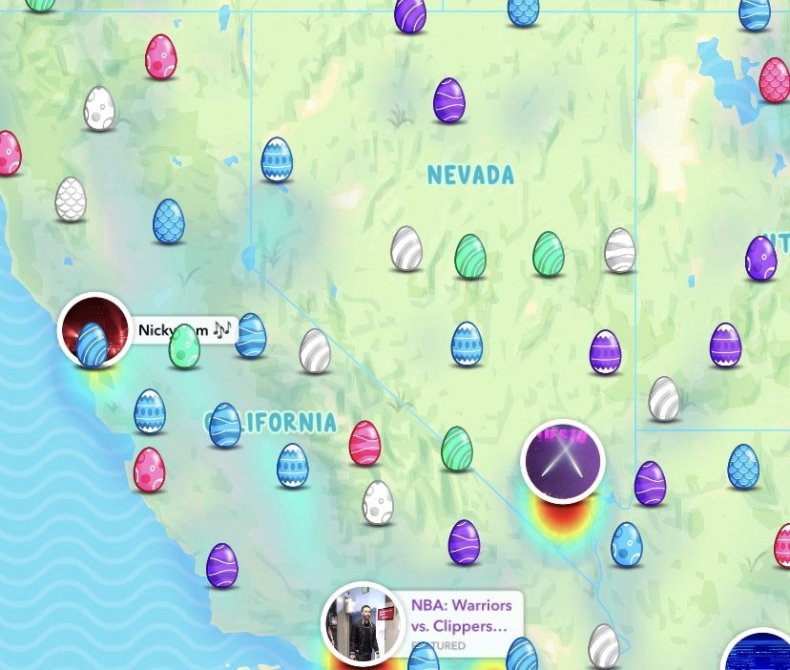 That gave users nearly three whole days to play the game and collect as many eggs as possible. "The Great Snapchat Egg Hunt is a Snap Map-based game that encourages the Snapchat community to explore their local neighborhoods to collect as many eggs as possible before time runs out!" said an announcement from Snapchat.
Newsweek subscription offers >
Users could see their points and the points of their friends next to their Actionmoji in the app, on the leader board in the Snap Map and on lenses in the app as well. The points are also displayed int he upper-right corner of the map. When they tap it, a counter appears and shows them how much time is left in the game and when the last time they collected an egg was. This way friends and users could play one another and keep track of how they're stacking up.
To play the game users simply have to open up the app and then swipe down to open their Snap Map. There they'll see the Easter Eggs for hunting. The colorful eggs are all over the map of their communities and users either have to walk or drive around to collect the eggs and points. Sometimes users can catch a golden egg which is more points for the user.
The eggs were available for users in the United States and Canada, said Snapchat. The eggs were all hidden in public spaces where anyone could go to find and collect them. There are also chicks in the game that users could find and select to open a mini-game lens that can help them collect anywhere from three to 10 extra points.
Users could also get eggs all over their map, the eggs don't leave the map once someone else picks them up, only when the actual Snapchat user collects them and their points.
When Does Snapchat Egg Hunt End? Find Out What Time The Game Leaves The App | Tech & Science