When Is Super Bowl 2022? Date, Time and Location for Bengals vs. Rams Clash
The stage is set for the biggest football game of the year, Super Bowl LVI.
Cincinnati Bengals will take on the Los Angeles Rams in the fight for the Vince Lombardi trophy, following this weekend's two conference play-offs.
The Bengals are hoping for a first Super Bowl victory. Prior to this season, the Bengals had not won a play off game in 32 years.
Meanwhile, the Rams seek a first Super Bowl victory as a Los Angeles-based team.
Rams' previous and only Super Bowl title was in 2000, when the franchise was based in St. Louis.
This year's Super Bowl will see the return of full capacity crowds, after crowds were limited due to COVID at last year's Super Bowl between the Tampa Bay Buccaneers and the Kansas City Chiefs.
Here's all you need to know about the upcoming Super Bowl LVI.
When Is Super Bowl LVI?
The biggest game of the football season takes place on Sunday, February 13, 2022, making it the latest date the Super Bowl has ever been played; beating last year's Super Bowl which was held on February 7, 2021.
Super Bowl LVI is officially scheduled to kick off at 6:30 p.m ET.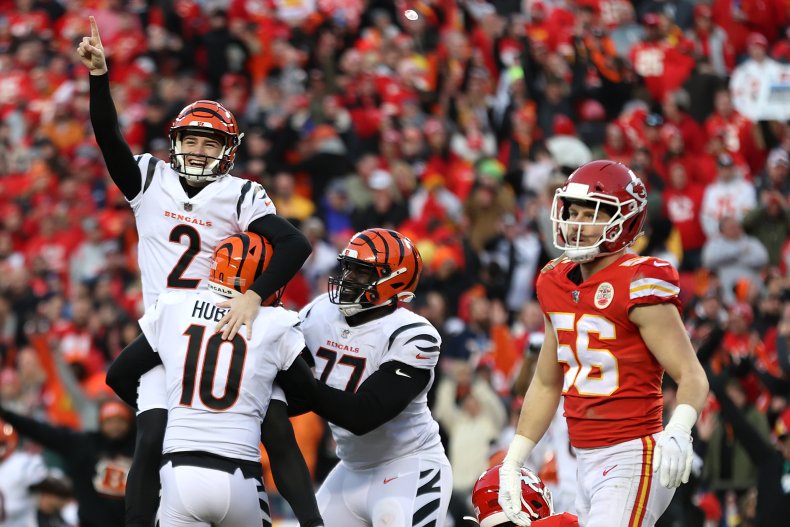 Where Is the Super Bowl Being Played?
This year the Super Bowl is being played at the SoFi Stadium—the home of the Rams—in Los Angeles, which will welcome more than 70,000 football fans.
This will be the eighth time the Californian city has hosted the Super Bowl, and the first time since 1993. Los Angeles previously hosted the very first Super Bowl in 1967, as well as Super Bowls VII, XI, XIV, XVII, XXI and XXVII.
It is the first time the game is being held at the SoFi Stadium.
This is the second year running that a team will compete for the Super Bowl at its home stadium, following the Tampa Bay Buccaneers victory last season.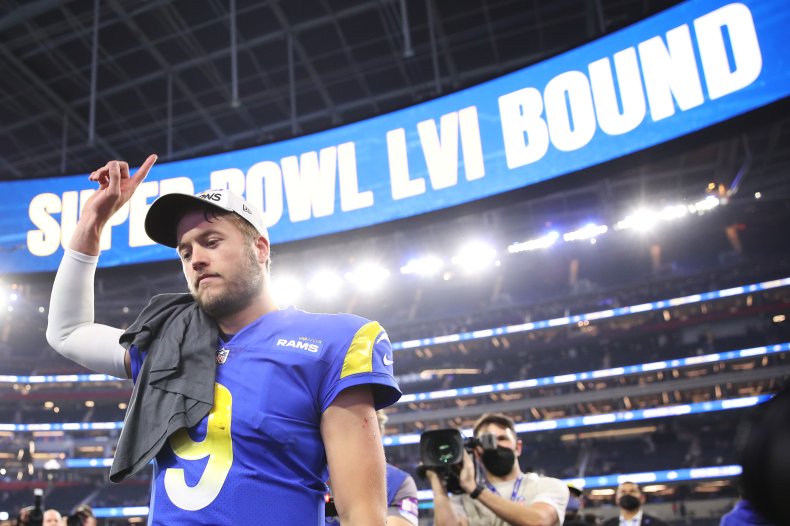 Where To Watch Super Bowl LVI?
The Super Bowl will be broadcast live on NBC, Peacock, and Telemundo.
Viewers with membership deals will also be able to watch the game live on the NBC website, NBC Sports app, NBC Sports website, or the NBC app.
The big game can also be watched for free on the Yahoo Sports app and the NFL app, or an over-the-top service which offers Hulu + Live TV, YouTube TV, Sling TV, and DIRECTV STREAM.
Who Is Performing the Half-Time Show?
As always, the Super Bowl will also feature a half-time show, with performances from some of the biggest names in entertainment.
This year, Dre, Snoop Dogg, Eminem, Mary J. Blige, and Kendrick Lamar will all be performing at the SoFi Stadium.