When Is Taylor Kinney's Last Episode of 'Chicago Fire' Before His Break?
Chicago Fire fans will soon be missing one of the show's main characters, Kelly Severide, as actor Taylor Kinney is taking a break from the show.
In January 2023, it was announced that Kinney would have a leave of absence from his role as Severide, and according to a report from Deadline on January 20, this is so Kinney could "deal with a personal matter."
As a result, Kinney will be away from the show for a brief period and it appears that the show may have already paved the way for his exit.
When Is Taylor Kinney's Last Episode of Chicago Fire Before His Break?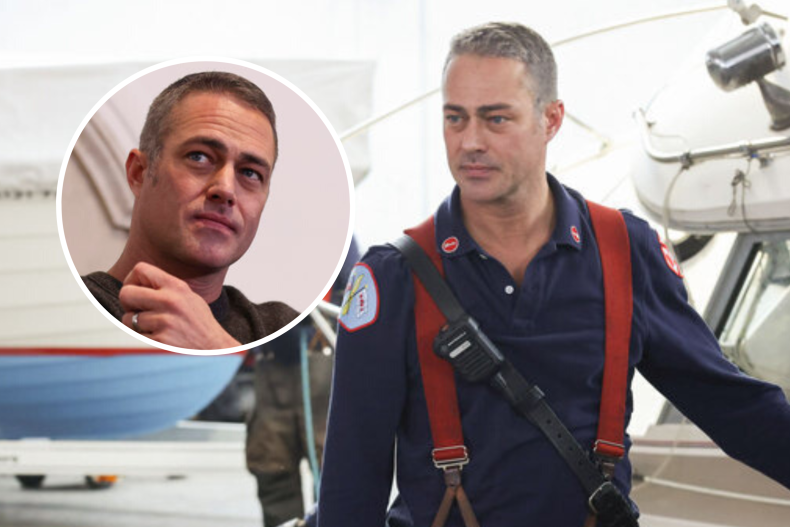 Kinney has portrayed Lieutenant Kelly Severide since the first season of Chicago Fire in 2012, and his character is the leader of Squad 3 at Firehouse 51.
The actor has also appeared in crossover episodes of NBC's other One Chicago shows: Chicago Med, Chicago P.D. and the now-canceled Chicago Justice.
According to a report from TVLine, Wednesday's episode, titled "Damage Control," will "address the abrupt departure of Lieutenant Kelly Severide."
So this appears to mean that Episode 15 will be Kinney's last episode before he goes on hiatus from the show. However, the publication also said that Kinney may well not appear in the next episode at all, meaning his last appearance before his break happened last week.
It is important to note that Kinney does not appear in any of NBC's official images for the forthcoming episode, which suggests that TVLine's report about his absence may well prove to be correct.
Details of Severide's temporary exit storyline have not been revealed ahead of time, and so viewers will have to wait until the episode has aired in order to learn the reason why the character is departing Firehouse 51.
Newsweek has contacted NBC representatives for further comment.
Chicago Fire has seen a few characters depart over the years, the main one being Jesse Spencer who played Matthew Casey and left the role after a decade.
Spencer has since made a cameo in the firefighter drama, and the character was mentioned by Severide in Chicago Fire's most recent episode. Fans believe this could mean that Casey is the reason behind Severide's sudden absence.
However, as previously mentioned, there have not been any specifics shared regarding Kinney's last episode before his break, nor has it yet been confirmed how many episodes the actor will be absent from.
Chicago Fire airs on Wednesdays at 9 p.m. ET on NBC.