When Is Three Kings' Day and How Is It Celebrated?
Christmas and New Year's may have ended, but that doesn't mean the holiday season is over.
For many Christians in Spain and Latin America, the holiday season officially ends on January 6, which is the 12th day of Christmas known as the Feast of the Epiphany, or Three Kings' Day. The holiday celebrates the biblical tale in which the Three Kings, or Three Wise Men, visit baby Jesus after his birth.
In the Gospel of Mathew, the three Kings find baby Jesus by following the path of a star across the desert for twelve days. According to the Gospel, the three Kings, named Melchior, Caspar, and Balthazar traveled to Bethlehem to bring gifts of gold, frankincense, and myrrh to the baby Jesus.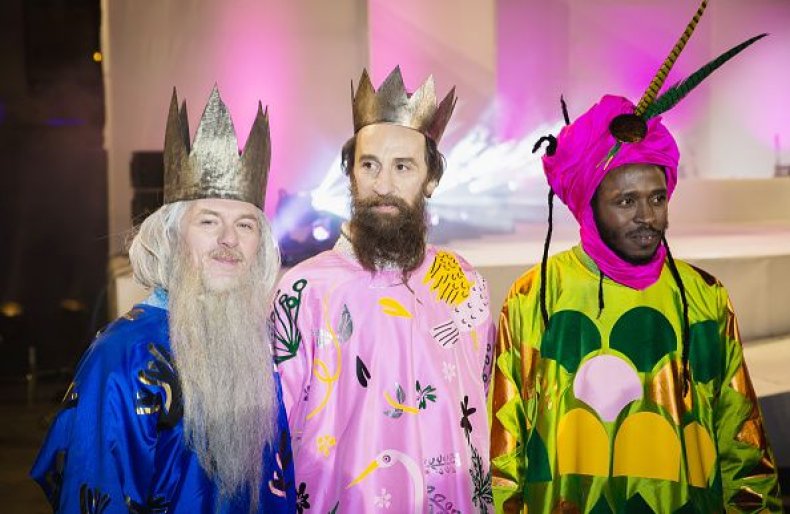 When Jesus was born in Bethlehem during the time of King Herod, the Three Magi from the east came to Jerusalem and asked, "Where is the one who has been born king of the Jews? We saw his star in the east and have come to worship him," the tale goes.
The gifts the Three Kings gave Jesus were meant to be symbolic. Gold was associated with the belief that Jesus was the King of Jews. Frankincense, which is often burned in churches today, was meant to represent the divine nature of Jesus and the fact that people would come to worship him as the Son of God. And myrrh, a perfume sometimes used to embalm dead bodies, represented the fact that Jesus would eventually suffer and die. Each gift represented a distinct part of the baby's destiny.
Today, children celebrate Three Kings' Day by receiving gifts of their own. Children in Spain and Latin America are instructed to leave their shoes by the door of their house so, like Santa Claus, the three kings can come and leave them presents.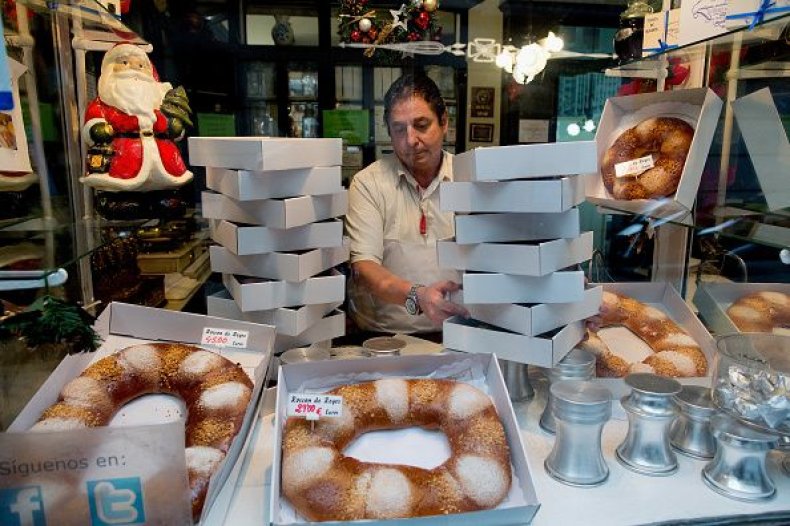 Many families also leave gifts of salt or grass for the camels that the Three Kings are said to ride in on, similar to the milk and cookies kids leave for Santa Clause during Christmas.
Parades and performances are also typical on Three Kings' day. For families in Spain and Latin America, Three Kings' Day is as important and as widely celebrated as Christmas. In Mexico, bakers make a "rosca del rey", a sweet bread meant to represent a King's crown, that is a mile long. People fill the streets to get a slice of the special holiday bread. The bread often has a baby Jesus doll hidden inside.
In Spain, the streets fill with revelers gathering to watch parades that take place in cities across the country the day before Three Kings' Day. In the United States, many Latino communities also celebrate the Three Kings.