When is 'Toy Story 4' Going to be on Disney Plus?
Disney+ has hundreds of movies available from across the whole history of Disney, Pixar, Marvel and Star Wars, but there are some notable exceptions. Though some films released in cinemas in 2019 like Captain Marvel and Avengers: Endgame are on Disney+, others are missing, including the live-action versions of The Lion King and Aladdin as well as Toy Story 4.
Toy Story 4 is among the movies that Disney+ has confirmed will be on the streaming service within the first year of the streaming service's release, meaning that the latest it will be on the website and app is November 2020.
However, on January 14, Disney confirmed the sequel would be released to the streaming service on February 5. Fans who search for the movie on the service until that point will see a screen where you can add it to your watchlist, so it is ready to view as soon as it drops.
In general, films are set to appear on the service four months after their DVD and BluRay release. Toy Story 4 was released on home entertainment formats on October 8, 2019, hence why it will come to Disney+ in early February 2020.
However, there are a number of Toy Story 4-related TV series to tide fans over on the streaming service until then. The first three Toy Story films are streaming there now. Currently streaming on Disney+ is Forky Asks a Question, an animated series featuring the inquisitive spork (voiced by Tony Hale) who came to life in the movie.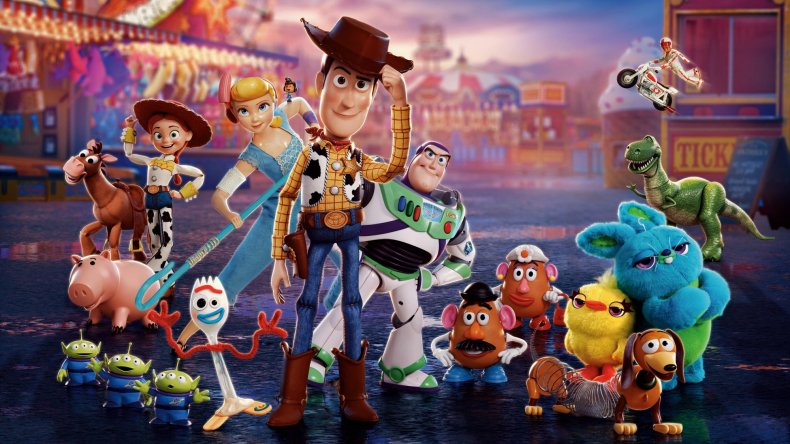 Also coming soon to Disney+ is Lamp Life, a short film that fills in the gap between when we saw Bo Peep (Annie Potts) in Toy Story 2 and when she returned in Toy Story 4, though the release date for that has not been confirmed.
However, Toy Story 4 is not the only missing piece of Toy Story content. At time of writing, none of the Toy Story shorts (that is, the three Toy Story Toons shorts, plus Toy Story of Terror, Toy Story That Time Forgot and the Buzz Lightyear of Star Command TV series) have been released on the service, and Disney+ has given no indication as to if or when these will be on the platform.
Toy Story 4 is coming on February 5 to Disney+
UPDATE: This article was updated on January 14 after Disney+ announced the Toy Story 4 Disney+ release date.