When Donald Trump said North Korea "called a couple of days ago" in a speech to the Gridiron Club Saturday, he was actually referring to a call from South Korea, a White House official told South Korean news agency Yonhap.
In his freewheeling speech, Trump digressed from the customary jests to an apparently serious point about U.S. relations with North Korea.
"It was headed for disaster, and now we're talking," he announced.
Of North Korea, he said, "They, by the way, called up a couple of days ago."
"'We would like to talk.' And I said, 'So would we, but you have to denuke, you have to denuke,'" said Trump.
The unnamed National Security Council official on Monday told Yonhap: "President Trump did not have a call with the North Koreans."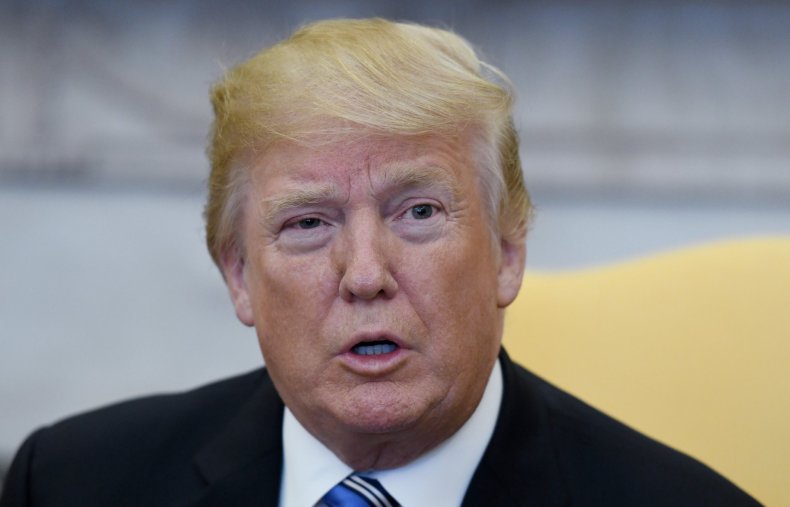 The official said the president was in fact referring to a March 1 phone call with South Korean President Moon Jae-in, during which the two leaders "noted their firm position that any dialogue with North Korea must be conducted with the explicit and unwavering goal of complete, verifiable, and irreversible denuclearization."
A White House official confirmed to CNN that Trump was talking about the March 1 conversation with Moon. During that call, Moon "briefed President Trump on developments regarding North Korea and inter-Korean talks," according to the White House.
A call from Pyongyang to the Trump administration would have been the first time North Korea has attempted to reach out to the White House since backing out of a meeting with Vice President Mike Pence during the Winter Olympics in South Korea in February.
The states remain at diplomatic loggerheads, with North Korea refusing to countenance giving up its nuclear weapons, and the U.S. insisting that denuclearization should be the goal of negotiations.
North Korea Up Close: From the Bright Lights of Pyongyang to the Impoverished Countryside
Trump has previously taunted North Korean leader Kim Jong Un on Twitter, but has also suggested he would be willing to meet him.
"I would not rule out direct talks with Kim Jong Un," Trump said in a lighthearted tone at Saturday's dinner, reported The Washington Post. "I just won't. As far as the risk of dealing with a madman is concerned, that's his problem, not mine," he said to laughter. "He must be a fine man."