When Is Walt Disney World Opening Back Up? Here's the Latest
Don't grab your Mickey Mouse ears just yet: Walt Disney World Resorts just announced that they are canceling their reservations for the first week of June.
"In keeping with our focus on the well-being of our Guest and Cast Members during these rapidly changing times, Disney Resort hotels and theme parks at Walt Disney World resort are currently closed until further notice," a statement released by the park read.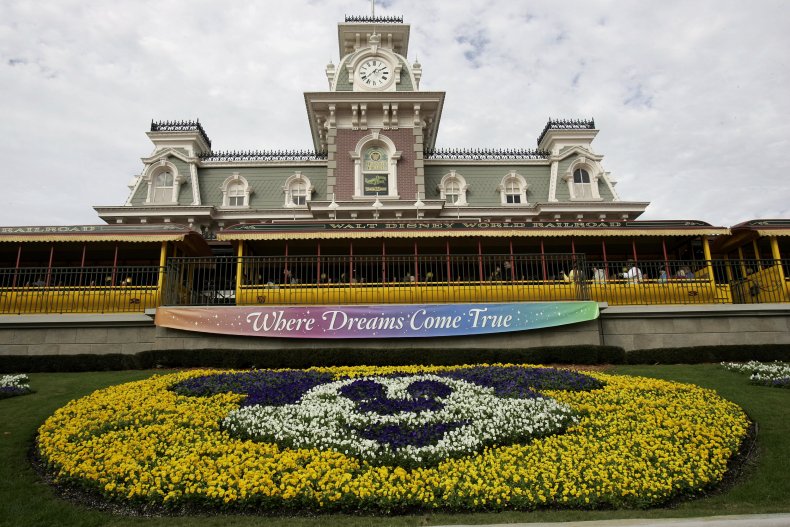 Prospective guests are given the option to change or cancel their hotel reservation and Walt Disney Travel Company package up to before your original check-in date. "If no action is taken, we will process any refund due to your original form of payment if a payment has been made," the statement added.
Anyone who did not book directly through Disney are advised to contact their travel agent. Cancellation fees from third-party suppliers such as airlines and rental cars, along with "nonrefundable products" like travel protection plans, will be deducted from refund amounts of Walt Disney Travel Company package.
Those who want to reschedule their vacation to a later date are advised to call 407-939-44251.
Disney World has been closed since March 16, due to the coronavirus pandemic.
However, Disney Springs, the shopping and dining complex located outside of the Orlando resort, is slated to reopen on May 20, according to The Hollywood Reporter. Eric Clinton, president of the labor union UNITE HERE, Local 362, told the publication on May 13 that the park staff have a "mixed bag of emotions" about returning to work. "Some are anxious to get back because the unemployment system [in Florida] is completely broken," he lamented.
All guests and employees at Disney Springs will be required to wear masks. Additionally, guests will have their temperatures checked, and plexiglass dividers have been installed at registers to prevent any spread of COVID-19.
Meanwhile, Disney World Shanghai recently reopened on May 11. They have set up social distancing measures, taken guests temperatures, and constantly sanitized surfaces to ensure the safety of their guests. The company was asked by the Chinese government to limit park guests to 30 percent of capacity (around 24,000 people).
Disney CEO Bob Pachek recently told CNBC that when reopening the parks in America, asking everyone to wear a mask is potentially "a big ask" as opposed to China. "I think that the masks for the guests will be something that culturally is different. In Asia, as you know, it's fairly commonplace, even before COVID for folks to walk around in public with masks on. That is not the case in the U.S."