When We Were Young Concert is Being Organized by Same People Behind Astroworld
Former emos and pop-punk fans were hit with the realization that they are no longer young this week, following the announcement of the When We Were Young Festival.
My Chemical Romance and Paramore are set to headline the bonanza of 2000s alt bands this year in Las Vegas, with more than 65 acts lined up so far.
When We Were Young is set to take place in Las Vegas on October 22 and the poster has gone viral as former emos revel in the nostalgia of such a line-up.
However, with the excitement is some apprehension as questions of safety have been pointed out by a few voices online.
The festival is organized by Live Nation Entertainment, the same live entertainment company that organized the ill-fated Astroworld festival in November that left 10 people dead and hundreds injured.
Live Nation Entertainment was the event promoter for Astroworld, reportedly responsible for planning, staffing and communicating with local agencies for the music festival.
With so many acts announced for When We Were Young, and all just in one day, questions of logistics are being raised as the deadly crush at the Travis Scott-fronted festival is still fresh in peoples' minds.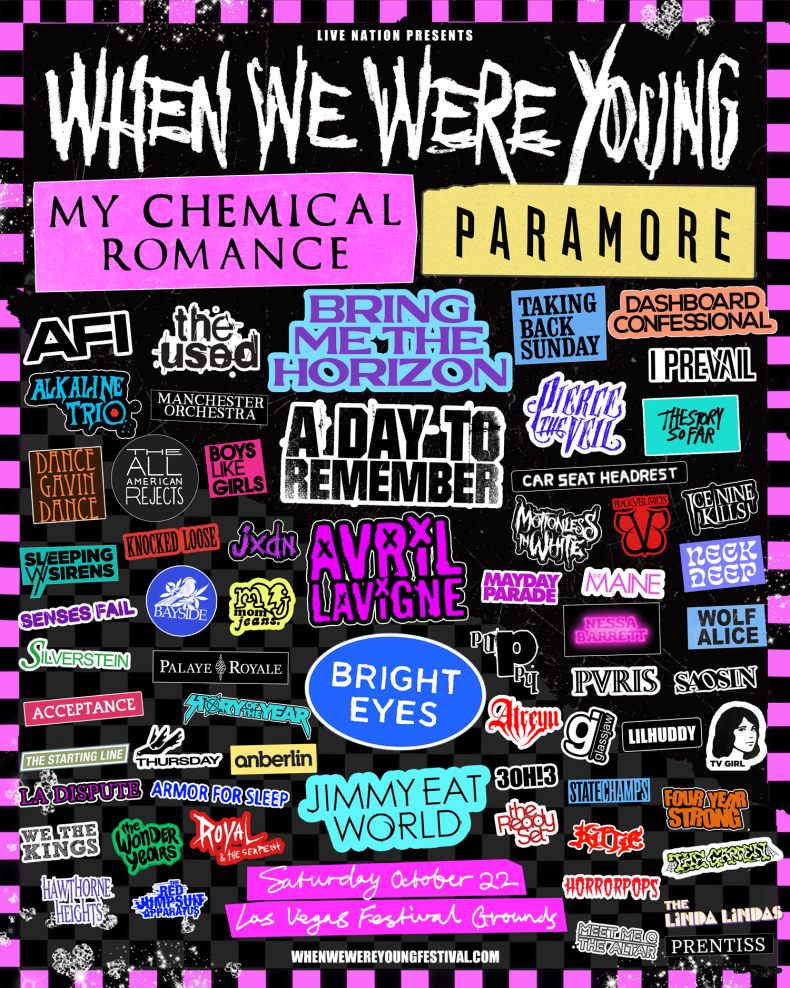 TikTok user @thebatmer is going viral today after she made a video questioning how safe When We Were Young festival will be.
"I've been to my fair share of festivals and it just seems like so much can go wrong with this," she said in the clip that has more than 200,000 views.
"I would be so ready to throw my money at this if it was a two-day festival. But I just can't justify spending close to $300 on something that seems like it's going to be Fyre Fest 2.0."
Newsweek has contacted Live Nation for comment.
Live Nation is facing multiple lawsuits since the Astroworld tragedy. In December, it was announced that a congressional panel will investigate the promoter.
The House Oversight Committee confirmed its launch of an investigation into "the roles and responsibilities for Astroworld Festival, security planning for the event, and the steps Live Nation Entertainment took after being made aware that law enforcement had declared the event a 'mass casualty event,'" as per CNN.
In a letter to Live Nation, the panel said: "Recent reports raise serious concerns about whether your company took adequate steps to ensure the safety of the 50,000 concertgoers who attended Astroworld Festival. The panel noted reports of inadequate security and medical staff at the venue, the placement of barricades, and a failure to heed warning signs."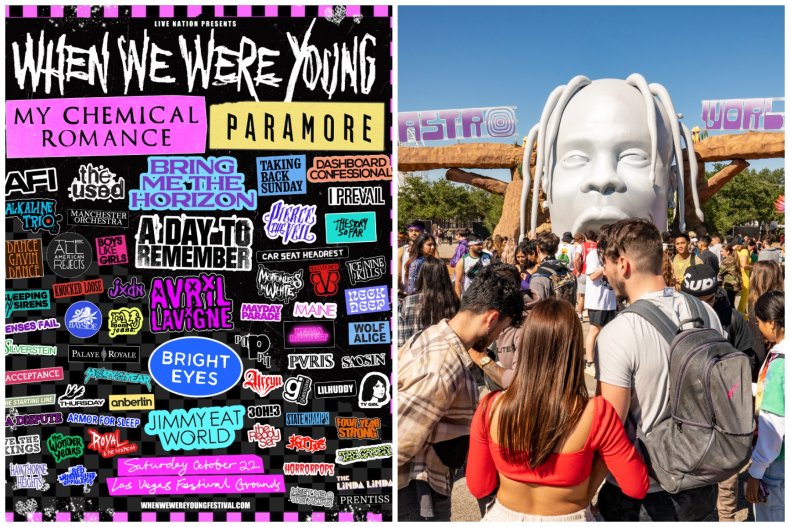 The company responded to say that it is assisting local authorities in their investigations around Astroworld and that they are "heartbroken" by the tragic events that occurred.
"We are assisting local authorities in their investigation and will of course share information with the Committee as well. Safety is core to live events and Live Nation engages in detailed security planning in coordination with local stakeholders including law enforcement, fire and EMT professionals," the company said in a statement to Newsweek.
"We are heartbroken by the events at Astroworld, and our deepest sympathies go out to the families and friends of the victims."