When Is 5G Arriving in the U.S.? AT&T 'One Step Closer' to Nationwide Rollout
AT&T has said it is one step closer to a nationwide rollout of 5G, announcing the launch of new technology in more than 100 additional U.S. markets.
The telecommunications firm confirmed on Thursday that its 5G Evolution technology was being implemented in 117 new markets, including Missouri, Florida, California, Hawaii and Texas. The move could, the company claimed, enable speeds on capable devices of up to 400 megabits per second (Mbps).
The firm stressed it is only a foundation. Full rollout, according to Chief Technology Officer Andre Fuetsch, can be expected in Waco, Atlanta, and Dallas later this year. Recent tests in Chicago resulted in wireless (LTE-LAA) speeds of 537Mbps—enough to download an HD movie in under a minute, Fuetsch said.
Devices supporting the new technology include the Samsung Galaxy lineup (S8, S9, S8+, S9+, Note8 and S8 Active) as well as the LG V30 and Moto Z2.
Despite lofty promises from telecommunications companies, the definition of true 5G is still under development. Bodies such as the International Telecommunication Union (ITU) and 3GPP are still working with the companies in the space to create a common definition of the standard. The most up-to-date standards were decided upon in December last year. 5G Evolution is based on these standards.
5G, the next generation of wireless, will be used to supercharge not only smartphones but "internet of things" devices. Now, industry-wide competition is heating up.
Sprint, AT&T, and T-Mobile are racing to gain a foothold in the market, and phone companies are promising that 5G-enabled phones are on the horizon.
In February this year, Vodafone and Huawei claimed to have made the "first call in the world" using the most up-to-date 5G standard. Full implementation of the network—building on the current 4G—is expected to be in place by 2020.
5G Evolution technology is now activated in 141 markets in total.
"We're building a 5G network that will fundamentally change the way the world lives and works," said Melissa Arnoldi, president of technology and operations, in a press release published Thursday. "5G will provide a wireless experience that is faster, more responsive and more secure for our customers."
AT&T said it will "broadly" make 5G Evolution technology available in over 500 markets later this year, including in parts of Baltimore, Charlotte, Cleveland, Denver, Detroit, Jacksonville, Kansas City, Las Vegas, New York City, Philadelphia, Portland, Raleigh, Salt Lake City, Seattle and Washington D.C.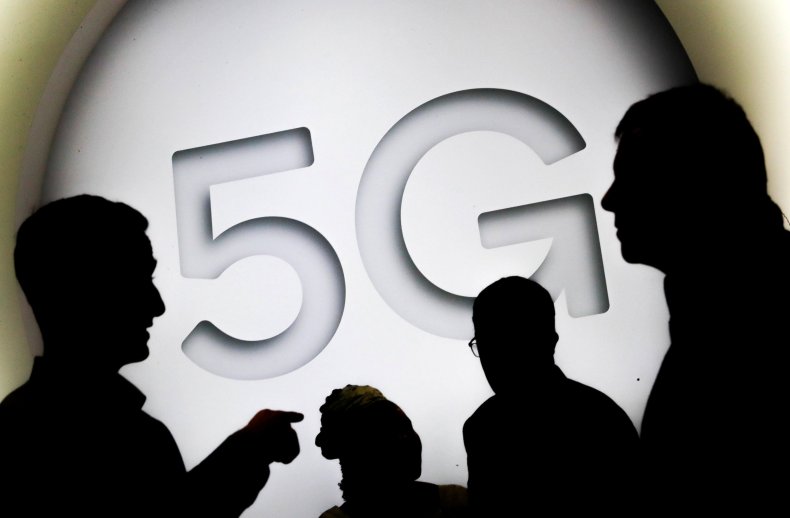 In a blog post this week, Arnoldi said that deploying real 5G is "like building a home" in that technicians have to start with a foundation first.
He wrote: "It needs to be strong and sturdy. After all, it supports everything you are constructing on top. For example, before you can build out the playroom or open-concept kitchen, you need a strong foundation in place.
"It must also be built the right way. Just ask anyone who's ever dealt with a foundation issue, it's difficult and expensive to go back and repair later."
He added: "We'll continue to build our 5G foundation across the country and along the way we'll keep sharing updates on 5G trials, new 5G Evolution markets, new LTE-LAA markets, and name more cities where we'll launch standards-based mobile 5G in 2018. We're building now to prepare for a 5G future."