When Will Alex Trebek's Last Episode as Host of 'Jeopardy!' Air?
Jeopardy! host Alex Trebek lost his battle with pancreatic cancer on Sunday at the age of 80, but a special Christmas surprise will allow fans and viewers to celebrate his legacy one last time. Trebek had already filmed a handful of Jeopardy! episodes before his death and his very last appearance on the iconic game show will air on December 25, Christmas Day.
The last time Trebek filmed an episode of Jeopardy! was on October 29, Sony Pictures Television told Variety. Typically, 10 episodes of Jeopardy! are filmed per week, and it takes about eight weeks for an episode to air, according to The Ringer.
Before Christmas Day, a list of other episodes Trebek hosted will air, too. That means you'll be able to savor a slate of fresh episodes with Trebek as host before his final sign-off.
Trebek hosted the show for 36 years, and Trebek's loss is being felt far and wide. He even currently holds the Guinness World Record for "Most Gameshow Episodes Hosted By the Same Person." The host got that title back in 2014.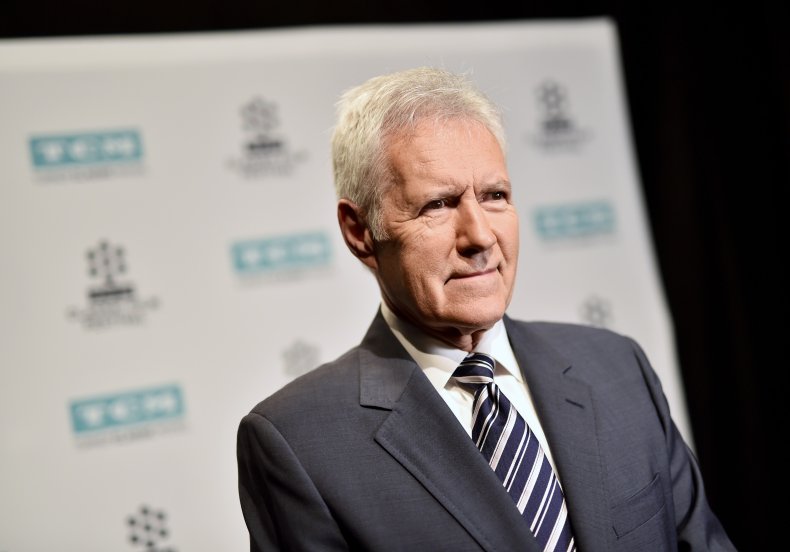 Sony isn't rushing to fill the hosting position at Jeopardy!, Tony Vinciquerra, chairman- CEO of Sony Pictures Entertainment, told Variety recently.
"Today we lost a legend and a beloved member of the Sony Pictures family," Vinciquerra said. "For 37 amazing years, Alex was that comforting voice, that moment of escape and entertainment at the end of a long, hard day for millions of people around the world. He was the heart and soul of 'Jeopardy!' and he will be deeply missed by everyone who made him part of their lives."
Trebek was vocal about his fight with pancreatic cancer. He announced the Stage 4 pancreatic cancer diagnosis in 2019. In October, though, Trebek seemed to accept that his life was coming to a close. "I have lived a good life, a full life and I'm nearing the end of that life," Trebek told USA Today.
In July, Trebek released a memoir, The Answer Is... : Reflection on my Life. One particular quote sparked shock among the Jeopardy! fandom, for sounding like Trebek might have been willing to give up on cancer treatment entirely. He clarified the quote in a social media post shared in July. "My current numbers are very good, but we will have to be patient with this new immunotherapy program that I am on," he said. "But, if it were to stop being successful, I would return to my previous chemo treatment — NOT stop all treatment."
Jeopardy! airs Monday through Saturday at 7 p.m. ET in New York, though the program has sporadic hours elsewhere. You can search for Jeopardy! air times in your own location by using the show's website here.