On Thursday, June 16, Beyoncé surprised her loyal fanbase the Beyhive with news that she will be releasing a new album titled Act I, Renaissance.
The album will be the first that Beyoncé has released in six years as the singer's last album was Lemonade, which came out in 2016.
Here is everything you need to know about Beyoncé's new music.
When Will Beyoncé's New Album Be Released?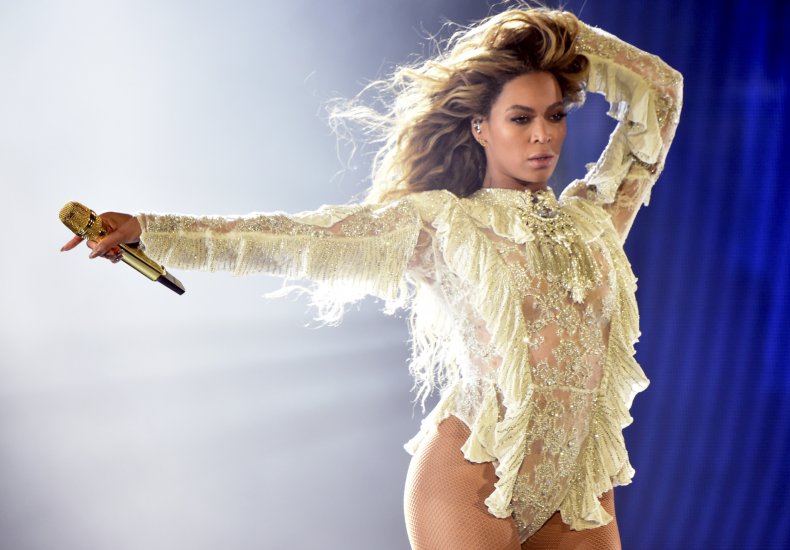 Fans of the singer speculated that she would soon be releasing new music after they noticed she had removed her profile picture from her social media, including Instagram and Twitter.
Soon the Beyhive's speculation was revealed to be true when the singer shared the album's title, "act i, RENAISSANCE", on her profile.
When she put up the album title, Beyoncé also confirmed that her new release would come out on Friday, July 29.
Music streaming platforms like Spotify, Apple Music, Tidal, and YouTube went on to confirm that the album would be available on their respective services on that date.
What Time Will Beyoncé's New Album 'Act I: Renaissance' Be Released?
While Beyoncé confirmed the album's release date on social media she did not give many more details about it, such as how many songs will feature on the album or how many acts she had planned.
The time that Act I Renaissance will be available has not yet been confirmed, however an album by an American artist like Beyoncé is typically released at midnight PT.
If this is the case then the album will be made available at 3 a.m. ET, 2 a.m. CT, and 1 a.m. MT. In Hawaii it would be released at 9 p.m. Hawaii time and in Alaska it would come out at 11 p.m. AKDT.
Newsweek has contacted Beyoncé's representatives to clarify the exact release time for Act I, Renaissance.
What Has Beyoncé Said About Her New Album
'Act I: Renaissance'?
In August 2021 the Single Ladies singer spoke to Harper's Bazaar about making new music, teasing that she'd been working on new music.
She told the publication: "With all the isolation and injustice over the past year, I think we are all ready to escape, travel, love, and laugh again. I feel a renaissance emerging, and I want to be part of nurturing that escape in any way possible.
"I've been in the studio for a year and a half. Sometimes it takes a year for me to personally search through thousands of sounds to find just the right kick or snare.
"One chorus can have up to 200 stacked harmonies. Still, there's nothing like the amount of love, passion, and healing that I feel in the recording studio."