When Will California $600 Stimulus Checks Arrive? How Your Tax Filing Affects Date
Californians are set to receive at least $600 from the state government, and the sooner a person files their tax return, the sooner they'll see the money.
The additional stimulus money is intended to support California's low-income households and comes in addition to the three rounds of direct payments that people have already received from the federal government. An estimated 5.7 million people are expected to receive the extra financial boost, including some who weren't eligible for the three rounds of direct payments Congress previously passed.
Payments are issued twice a month and are only sent out after a person has filed their 2020 tax return. Those who filed their return before March 1 should receive their stimulus payment sometime after April 15. Direct deposits can take up to two weeks and paper checks can take up to six weeks to arrive.
Those who filed their tax return after March 2 but before April 23 won't see a payment until after May 1. Anyone who files after April 23 will have to wait up to 45 days after their return processes for a direct deposit payment, and up to 60 days for a paper check.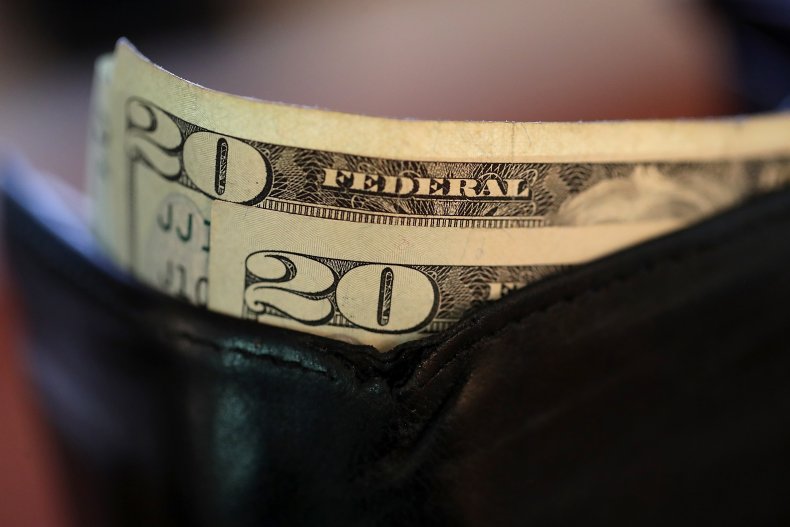 To qualify for the payment, a person must receive the California Earned Income Tax Credit (CalEITC), which requires a person to earn below $30,000, and/or file their taxes with an Individual Taxpayer Identification Number (ITIN). They must also have lived in California for at least half of the 2020 tax year and be a California resident who is not claimed as a dependent on anyone else's return.
CalEITC recipients and those who file with an ITIN number and make less than $75,000 will receive $600. Those who are both a CalEITC recipient and file with an ITIN number will receive $1,200.
Anyone who already filed their tax return but didn't claim the CalEITC, despite being eligible, is advised to amend their return immediately.
The three rounds of stimulus checks passed by Congress put up to $3,200 in people's pockets, but to receive the money a person must have a Social Security number. Since those using ITIN's are for certain nonresident and resident aliens, their spouses and dependents who cannot get a Social Security Number, they were left out of the federal payments.
"As we continue to fight the pandemic and recover, I'm grateful for the Legislature's partnership to provide urgent relief and support for California families and small businesses where it's needed most," Governor Gavin Newsom said in a February statement. "These actions are critical for millions of Californians who embody the resilience of the California spirit."