When Will California Fires End? Dangerous Blaze Rages On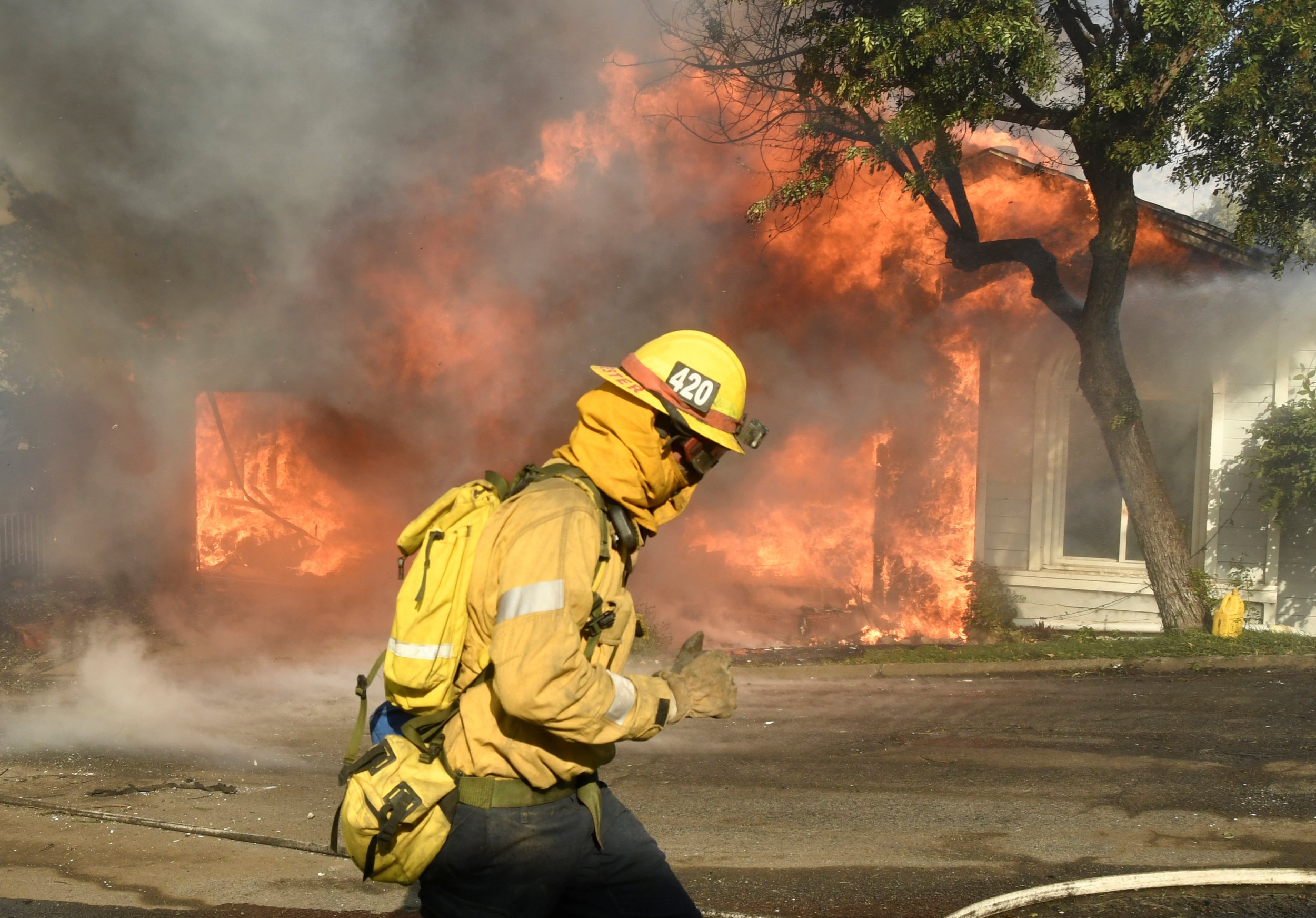 Warnings for fires in much of Los Angeles and Ventura counties remain through Saturday, according to the National Weather Service.
On Thursday, fires moved towards the heart of Los Angeles in the Bel-Air neighborhood, near the University of California, Los Angeles, campus and the Getty Museum, burning up to the edges of the 405 freeway that carries 400,000 vehicles a day, the New York Times reported. A brush fire in Huntington Beach broke out Thursday morning, but was under control under an hour later, reported NBC Los Angeles. Four other fires continued to burn in Los Angeles and Ventura counties.
"We're in the middle of a week-long red flag condition. We're not done," Los Angeles Fire Department Chief Ralph Terrazas said, as reported by KTLA Channel 5 on Wednesday. "My firefighters have been working since Sunday. Our people are getting tired."
The Santa Ana winds aren't making it easy.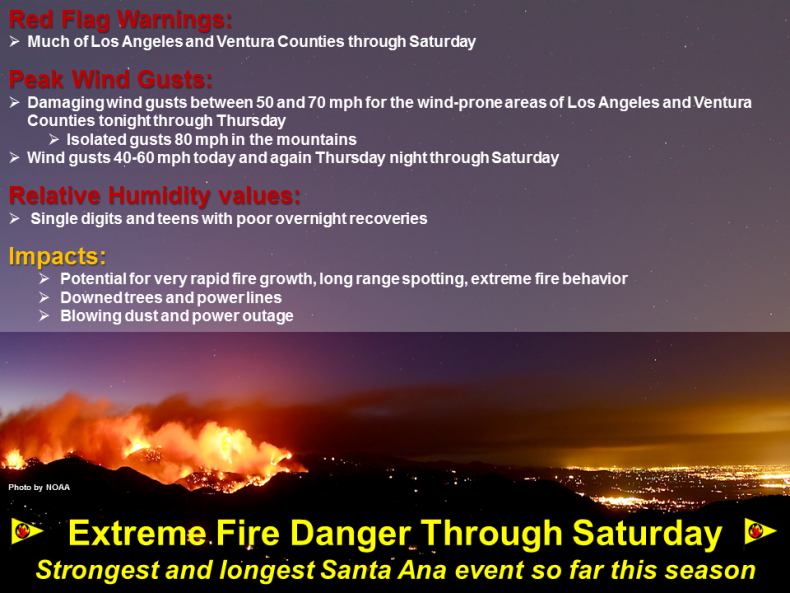 The Santa Ana wind event has been the strongest and longest of the season so far—creating isolated wind gusts up to 80 miles per hour in the mountains, according to the National Weather Service. Wind gusts of 40 to 60 miles per hour are expected for Thursday night through Saturday. The winds and low humidity levels could cause very rapid fire growth, long range spotting, extreme fire behavior, downed trees and power lines, blowing dust and power outages.
"With winds like these, it can be anything," Los Angeles Mayor Eric Garcetti said, reported KTLA Channel 5.
The fires have been raging since Monday, when the Thomas fire broke out in Ventura County. The Thomas fire was the largest of the four active fires as of Thursday. Combined, all four fires have already swallowed more than 100,000 acres, destroyed hundreds of structures, and caused tens of thousands to evacuate, according to a Twitter post from the California Governor's Office of Emergency Services.
Four different fires were confirmed as active on Thursday—Thomas, Rye, Creek, and Skirball. By Thursday morning, just 5 percent of the Thomas and Skirball fires had been contained. Creek was contained by 10 percent and Rye by 15 percent. Little Mountain and Meyers fires in San Bernardino County weren't as large, and were contained by Wednesday afternoon, according to the Los Angeles Times.
Governor Jerry Brown declared a state of emergency earlier this week.
"This fire is very dangerous and spreading rapidly, but we'll continue to attack it with all we've got," Brown said in a statement. "It's critical residents stay ready and evacuate immediately if told to do so."