When Will Child Tax Credit Payments Start? When Checks Arrive and how Much You'll get
Federal Child Tax Credit payments are on target to be sent out in July, potentially putting thousands of dollars in parents' pockets by the end of the year.
President Joe Biden's American Rescue Plan expanded the Child Tax Credit, allowing people to receive larger payments and required the payments be sent out on a monthly basis instead of being claimed on next year's taxes. Amid concerns that the Internal Revenue Service's work overload could delay payments, the agency confirmed checks would go out beginning in July, as the bill dictates.
Vice President Kamala Harris confirmed payments would go out next month during Friday remarks about the White House's investment in child care.
"Folks have to pay the bills every month, so let's make it actually real and connected with the demands and the pressures of being a parent and raising a family, particularly with young children," Harris said. "We want to make sure that every family with children who qualifies for this tax credit receives it, because, of course, they deserve it and because that will help us lift half of those children I mentioned before, living in poverty, out of poverty."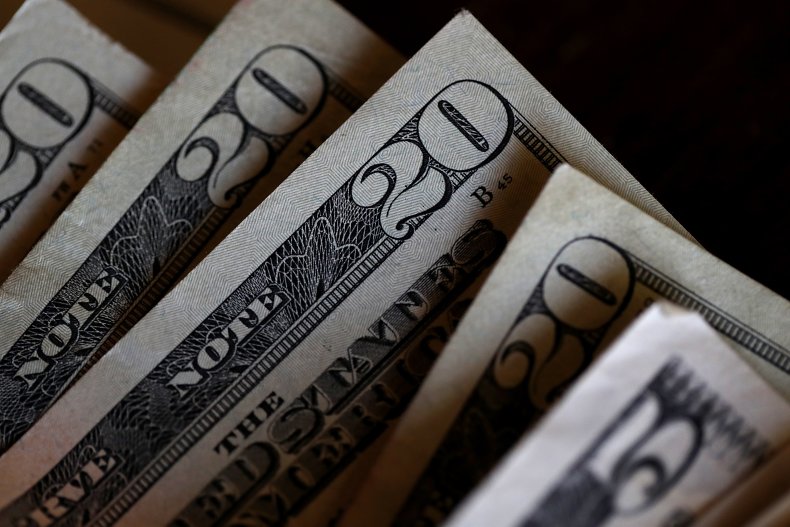 The Child Tax Credit was already on the books when Congress passed the American Rescue Plan in March, but the relief package expands payments. It raises payments for children under 6 years old to $3,600, an increase of $1,600 from the standard credit, and payments for children up to 17 will be $3,000, a $1,000 increase.
However, not everyone will be eligible for the increased payments. To qualify for the full payments, an individual must earn below $75,000 and joint filers have an income cap of $150,000. Those with incomes above those amounts will receive a reduced payment. Anyone who does not qualify for the full payment can claim the standard credit on their 2021 tax return.
Kiplinger and CNET both have online calculators people can use to determine how much they should receive in the expanded Child Tax Credit. The calculators require a person to input their filing status, the number of qualifying children they will have as of Dec. 31 and their adjusted gross income.
About 39 million households are expected to see the payments, according to the IRS, and money should start going out on July 15. They will continue to be made on the 15th of each month, unless the 15th falls on a weekend or a holiday.
Payments will be worth 1/12th of the total amount a person is expected to be owed, with the last one going out in December. Eligible taxpayers will receive the second half of the money they're owed after they file their taxes in 2021.
Monthly payments will be $300 for each child under 6 and $250 for each child between 6 and 17 years old. The IRS estimated the payments are expected to lift more than 5 million children out of poverty this year and the Biden administration is looking at keeping it in place for the next four years.