When Will Chip Funding Run Out? Millions of Children Could Lose Health Care Coverage over Congress Delays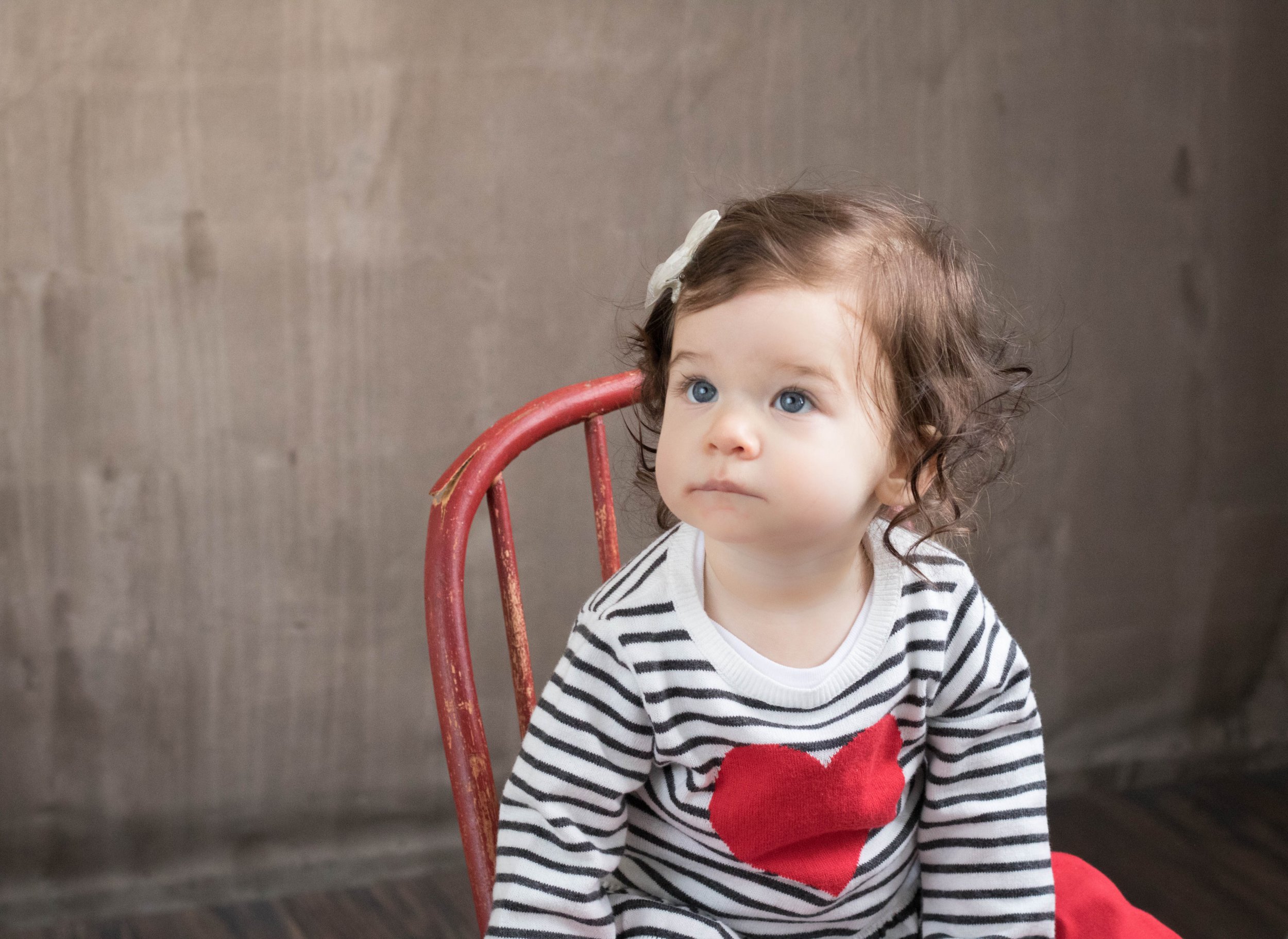 Marion Burgess' has lived her 10 months of life in limbo. She was born last year on Valentine's Day in Portland, Oregon, with a 6-by-7-millimeter hole in her heart. It will either heal itself, or she will need open heart surgery—only time will tell.
Her family's hope for funding medical care hinges on a decision Congress is running out of time to make: How to fund the program that has given Marion and more than 9 million low-income children the health care needed to survive childhood.
Congress has yet to allocate long-term funding for a bipartisan program called the Children's Health Insurance Program (CHIP), which covers check-ups, x-rays, medicine and emergency services for children whose parents earn too much to qualify for Medicaid, but not enough to afford other health care coverage.
It is operated at the state-level with the support of government funds that are generally renewed every five years with bipartisan support. But the latest renewal was stalled in Congress months ago due to a disagreement over where the money should come from. States will soon run out of the funds they have left without a new deal.
"You can imagine, with a newborn that it's hard enough as it is," Marion's mother Nancy Minoui told Newsweek. "It's been so devastating and hard as a family just dealing with not knowing so many things with Marion's heart and now health care."
Some states will run out of money by February 1 if an agreement is not made, according to estimates from Georgetown University's Health Policy Institute based in Washington, D.C., but more conservative estimates from the U.S. Centers for Medicare and Medicaid Services (CMS) suggest several states risk burning through the federal funds by January 19.
Twenty-four states and Washington D.C. are considered the most vulnerable for running out of money by the end of January due to their spending rate: Arizona, California, Colorado, Connecticut, Delaware, Washington D.C., Florida, Georgia, Hawaii, Idaho, Kansas, Kentucky, Louisiana, Massachusetts, Minnesota, Montana, Nevada, New York, Ohio, Oregon, Pennsylvania, Rhode Island, Utah, Virginia and Washington.
The expiration timeline is hard to predict because states pull CHIP funds from a federal pool of money called a block grant. As states need more money, it reduces the amount left for other states.
The uncertainty has led state-level offices to issue warnings to families reliant on CHIP about the funding shortfall. Most states are required to send notices informing families that their child's health care coverage could lapse at least 30 days before shutting down service, according to Joan Alker, executive director of Georgetown's CHIP policy research center, the Center for Children and Families.
Alker fears families will hear Congress is not renewing the program's funds and sign up for very expensive private insurance or be forced to go without insurance indefinitely, decreasing the number of kids covered for emergency and preventative care in the U.S.
"This is a huge problem because families are going to start to think the program is closed because they're starting to hear that Congress isn't funding it," Alker told Newsweek. "I fear it will have a chilling effect on children's insurance rates."
Burgess is essentially running the baby equivalent of a marathon because her heart is working so hard—she needs 25 percent more calories than the average baby each day to remain healthy. She goes to OHSU Doernbecher Children's Hospital for check-ups and cardiac ultrasounds every few weeks, her pediatrician, Dr. Ben Hoffman, told Newsweek. Her health care would potentially cost hundreds of thousands of dollars annually without CHIP.
"CHIP is about real families and real kids, and there are potentially devastating consequences if it disappears," Hoffman told Newsweek. "I don't think Marion's life would be in jeopardy, but I have families whose kids would be if they didn't have access to their medications, medical services and home ventilators. And it is possible a kid like Marion could suffer irreversible effects from malnutrition and damage to her lungs and heart. We're holding these kids and families hostage."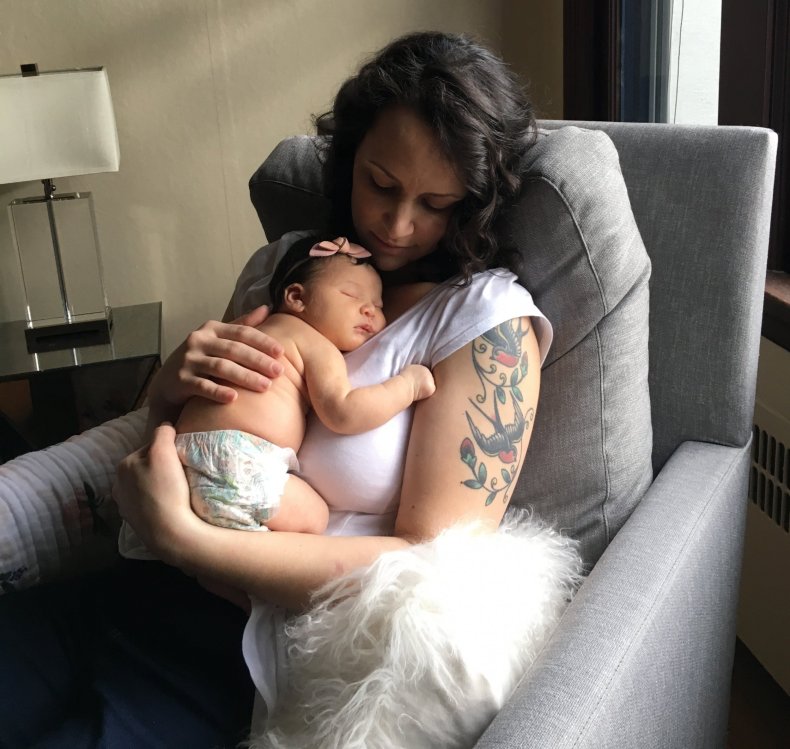 In December, Congress provided short-term finances for CHIP, but lawmakers have not moved to give the program another five-year allotment because Democrats and Republicans disagree on how to finance it. Republicans wanted to pull money from public health programs—like Medicare—and Democrats refused. The minority party's votes will be necessary for Republicans to pass a solution, and some politicians have predicted a deal will be struck next week before the January 19 deadline.
The Congressional Budget Office said this month that the program will cost the U.S. government $800 million, rather than the billions of dollars estimated previously. That massive difference is partially due to President Donald Trump's repeal of the Affordable Care Act's individual mandate. The repeal made the Health Insurance Marketplace significantly more expensive, so if CHIP disappears, more families will flood that market. That makes funding CHIP the more affordable option. In the long-term, CHIP would actually save money.
This hinges on the idea that while parents may be willing or forced to go without health coverage for themselves, they are significantly less likely to let their children go without coverage, according to Kelly Whitener, associate professor of the practice at the Georgetown Center for Children and Families. It's something Minoui has been thinking about lately as she worries about the program's unsteady future.
"It's that soul-wrenching feeling where your heart sinks. We would be scrambling if CHIP ended. It would be absolutely crushing," Minoui told Newsweek. "If it came down to it, without a doubt, I wouldn't get health insurance. I would do whatever I could for Marion. Me, I'm secondary."
If states run out of allocated funds, some will try to maintain the program with their own dollars. Others are freezing enrollment in preparation for shutting down parts of CHIP's coverage. For many states, it would be hard to absorb additional costs given rampant state budget shortfalls across the U.S.
"States are required to keep covering kids, but they're not going to get money, so they will have a huge budget deficit," Alker told Newsweek. "And they didn't plan for this because nobody anticipated this would happen."
The U.S. boasts a 95 percent health insurance coverage rate for children thanks to CHIP — something that keeps most kids across the country safe from suffering without care.
"Being uninsured, even for a short period of time, is not good news for a child," Alker told Newsweek. "This is what is so frustrating to me. This is something we should be proud of and we should be working to get to one hundred percent, and we're going to go backward for no good reason."