When Will Donald Trump Meet With Kim Jong Un? Schedule for U.S.-North Korea Summit in Vietnam
President Donald Trump traveled to Vietnam this week, where he will meet with North Korean leader Kim Jong Un to discuss the denuclearization of the Korean Peninsula.
The meetings between the two leaders will be held in the Sofitel Legend Metropole Hotel in Hanoi.
On Wednesday morning, President Trump will visit Vietnam's presidential palace, where he will meet with Vietnam's President and Secretary General of the country's Communist Party Nguyen Phu Trong. The meeting will last into the afternoon, and the leaders of the two countries will sign trade agreements.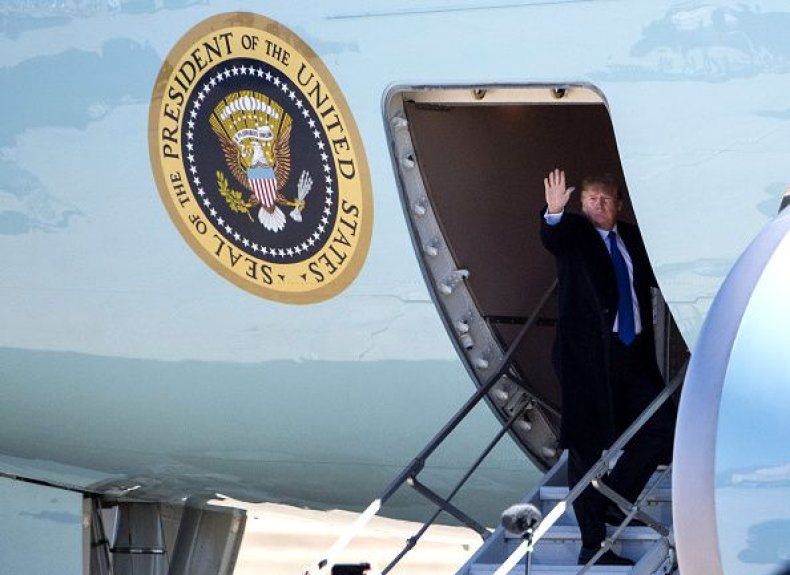 Around noon, Trump will travel to Vietnam's Government Hall in Hanoi, where he will meet with the country's Prime Minister Nguyen Xuan Phuc. Trump and Phuc will also have a working lunch.
Around 6 p.m. local time, Trump will engage in a meet-and-greet with Kim at the hotel. He will also have a one-on-one conversation with Kim, and a dinner will subsequently be held at an undisclosed location.
The negotiations will officially begin on Thursday. North Korea is expected to push for the easing of international sanctions against Pyongyang and for the U.S. to agree to formally end the war between North and South Korea, which has been frozen since 1953.
The U.S., meanwhile, will push for the denuclearization of the Korean Peninsula, meaning that negotiators will likely ask North Korea for an inventory of its nuclear weapons and a timeline for getting rid of them. Currently, officials in the U.S. estimate that North Korea has up to 60 nuclear weapons. The precise number and their location, however, is unknown.
If the two sides can come to an agreement, then the two leaders will hold a joint press conference at the hotel later on Thursday.
After the Singapore summit in June, the two leaders signed a joint declaration stating their commitment to the complete denuclearization of the Korean Peninsula.
"Having acknowledged that the U.S.–DPRK summit—the first in history—was an epochal event of great significance in overcoming decades of tensions and hostilities between the two countries and for the opening up of a new future, President Trump and Chairman Kim Jong Un commit to implement the stipulations in this joint statement fully and expeditiously," the statement reads.
Many experts argue that the statement is vague and doesn't provide a clear guideline for dismantling North Korea's nuclear arsenal. Little progress has been made on denuclearization since the Singapore summit.