While voters will have an indication of how states are leaning, the official winner of the 2020 presidential election won't be announced on Tuesday night or even early Wednesday morning, as was the case in 2016.
By the time polls closed on Tuesday night, officials in three battleground states, Wisconsin, Michigan and Pennsylvania announced they wouldn't be calling a winner on Election Night. Pennsylvania didn't expect results until potentially Friday and in Michigan and Wisconsin, final tallies wouldn't come until at least Wednesday.
Accounting for a collective 46 electoral college votes, unless either former Vice President Joe Biden or President Donald Trump has the 270 votes needed to win, the race can't be called without those three states. Even in states that are being called for one candidate or another, rules that allow for absentee and mail-in ballots to trickle in after Election Day means the official winner won't be declared for potentially days.
The main driver of the delay in reporting results is the influx of mail-in and absentee ballots. In Pennsylvania, which has 20 electoral college votes, the state didn't start processing absentee ballots until Tuesday morning. More than 2.5 million people in Pennsylvania cast ballots by mail, according to the U.S. Elections Project, accounting for a little less than a fourth of the total registered voters in the state.
"Let's have patience while all these votes are counted. It's what the law requires and it's what we're going to do in Pennsylvania," attorney general Josh Shapiro said in a video message posted on Twitter.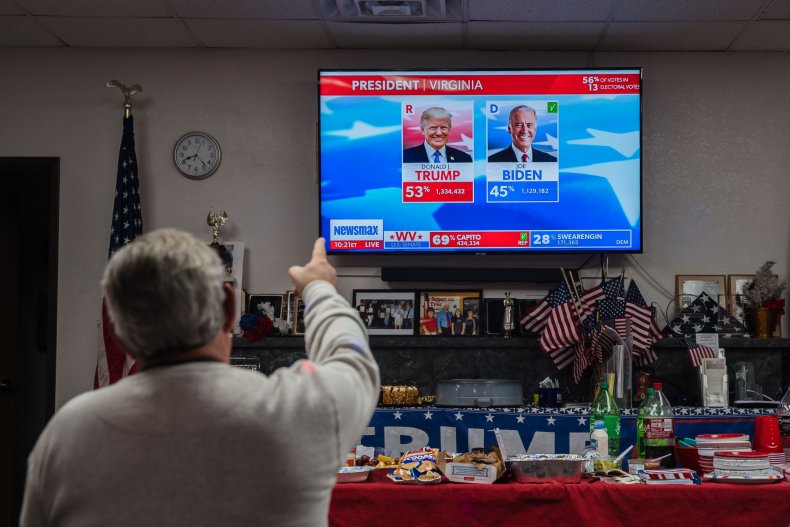 Once expected to take multiple days to get results, Michigan Secretary of State Jocelyn Benson told voters on Tuesday night that she expected votes to be counted within 24 hours. She credited the updated timeline to the efficacy of the process of counting absentee ballots and applauded the millions of voters who cast ballots, a coalition she called "Team Democracy." But, she also asked people to be patient and honor the democratic process by giving officials time to ensure every vote is counted.
In Milwaukee County, results are not expected until 4 or 5 a.m. on Wednesday, according to Julietta Henry, Milwaukee County Board of Elections director, announced. The largest county in the state, votes in Milwaukee have the potential to impact who wins the state and therefore a winner cannot be called without its ballots being counted.
Adding to the complications of calling a winner on election night, Georgia also may not have enough votes counted to call the state for Biden or Trump. By the time officials stopped counting ballots in Fulton County for the night, only 49 percent of the votes had been tallied, according to CBS. The "most consequential county" in the state in terms of numbers of voters, CBS noted that Georgia can't declare a winner just yet, although it appeared to be leaning Trump.
Even states that are being called for one candidate or the other have cautioned against taking the unofficial results as a final tally and in some close races, the slim margin could prompt legal battles, further delaying an official call of a winner.