When Will Federal Workers Get Paid? Donald Trump Will Endorse Resolution To Reopen Government Without Wall Funding
Approximately 800,000 federal employees have not been paid since late December amid the longest government shutdown in U.S. history. But now that President Donald Trump has agreed to reopen the government for three weeks, workers will start to receive their paychecks.
"I will make sure that all employees receive their back pay very quickly or as soon as possible. It will happen very fast," Trump said Friday as he announced that he will endorse a continuing resolution to fund the government until February 15. The deal includes no money for the president's long-promised border wall.
Last week, Trump signed the Government Employee Fair Treatment Act in order to repay federal employees after the shutdown ends. According to the White House, the law "requires the compensation of government employees for wages lost, work performed, or leave used during a lapse in appropriations" that occurred since the government was shuttered on December 22.
The law guarantees that federal workers will swiftly receive back pay. It also specified that workers will get their money as soon as possible after the shutdown is over, even if paychecks are sent outside of their normal cycle.
An unnamed official for the American Federation of Government Employees union told NBC News earlier this month that it takes about two or three days for the federal government to process the payroll, which means that employees will likely start to receive their back pay after that much time has elapsed.
Lieutenant Commander Scott McBride, a Coast Guard spokesman, told the Washington Post's Dan Lamothe that he expects to receive back pay checks for federal employees anywhere from three to five business days after an appropriation bill is approved to end the shutdown.
The Government Employee Fair Treatment Act was also written to ensure there is back pay for furloughed federal workers in case of future shutdowns.
Democratic Senator Ben Cardin, who sponsored the bill, tweeted that Trump's signing of the legislation "is an important step toward providing our civil servants with some stability and hope." During the partial shutdown, the Trump administration came under fire for its controversial comments about unpaid federal workers.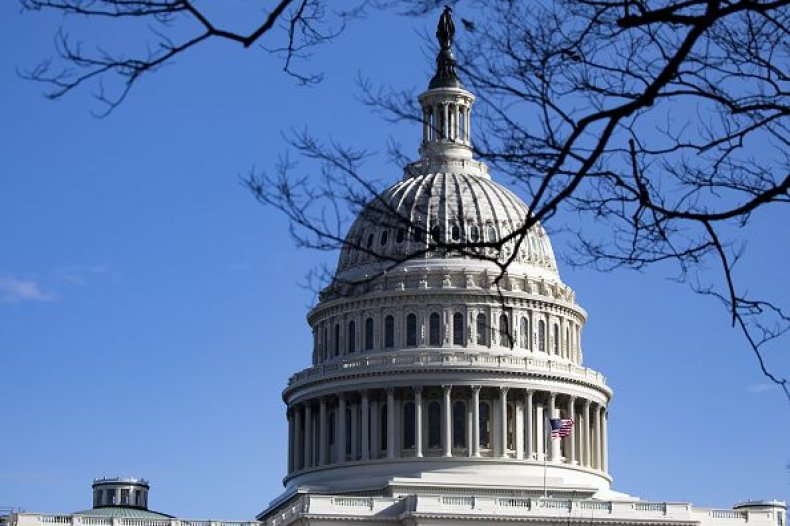 Earlier this week, Commerce Secretary Wilbur Ross said during an appearance on CNBC that he didn't "really quite understand why" federal employees would need to go to food banks in order to get by during the shutdown.
Trump later tried to explain Ross's comments, telling reporters in a news conference that grocery stores would "work along" to accommodate federal employees who could not afford to pay.
"When they go for groceries, they will work along," the president said. "They know the people. They've been dealing with them for years. And they work along."
On Friday, Trump thanked the federal workers who were affected by the shutdown, saying they have "shown such extraordinary devotion in the face of this recent hardship."
"When I say 'make America great again,' it could never be done without you great people," he said.