When Will 'Friends' Leave Netflix? Show Scheduled To Be Removed After 25th Anniversary
Fans spent the weekend celebrating classic sitcom Friends, but the show won't be easily accessible for long. The show will leave the streaming platform in 2020.
Friends is on the streaming platform now and can be watched on-demand by anyone with a Netflix subscription. In the future, it will still be available online, just through another provider. HBO Max will hold the rights to Friends, along with a handful of other former Netflix shows like Pretty Little Liars and The Fresh Prince of Bel-Air, according to Time.
Netflix announced the news of Friends' departure in July.
"The One Where We Have To Say Goodbye," they wrote about the Friends episode titles. "We're sorry to see Friends go to Warner's streaming service at the beginning of 2020 (in the US). Thanks for the memories, gang."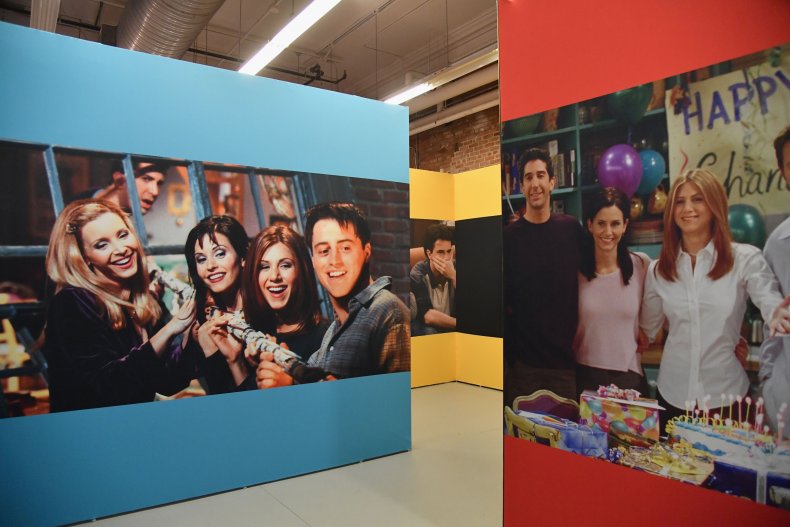 The Warner media site, which has yet to launch, apparently paid $425 million for five years of the show's rights, according to The Hollywood Reporter.
This isn't the only change Netflix faces. Another one of its hit streaming shows, The Office, will also be removed from the platform. The Office will move to NBC-based streaming platform Peacock.
Friends premiered 25 years ago and was featured on a handful of broadcasts over the weekend, including its own special. CNN aired Friends Forever on Sunday night.
In addition, a handful of the show's episodes will be available in select theaters. Sunday hosted the first roll-out of in-theater premieres and will be followed by two other dates: September 28 and October 2, according to CNet. The big-screen premieres will take place across the country.
Each night will air four back-to-back episodes, unique to that day. Tickets can be bought from Fathom Events.
Fans of the sitcom shared photos, memories and comments about the show's personal meaning throughout the weekend. Some shared snaps of cities remembering the iconic show.
Stars from the show also shared love for their past. Courtney Cox posted an emotional message on Instagram. "Celebrating a Thursday night 25 years ago," she wrote. "Thank you to all of our loyal fans across the world. You've certainly been there for us!"
Lisa Kudrow also expanded on Cox's message in her own post. "Celebrating a Thursday night 25 years ago. We might be in different places but we are connected," she said.
David Schwimmer, who played Ross, also jumped on the trend. Sharing the same photo, he added "THANK YOU to all the fans out there!! We couldn't have done it without you."