When Will Hawaii Reopen to Tourists? What We Know So Far
Hawaii is one of the biggest tourist destinations in the U.S., but amid the coronavirus pandemic, travelers may be wondering when they will be allowed into the state.
Hawaii's residents have already entered phase one of the state's reopening plan, which allowed some retail businesses to reopen, but tourism continues to remain low. According to the Hawaii Tourism Authority, in March both visitor spending and arrivals were down by more than 50 percent, compared with March 2019. Tourism is a major part of the state's economy, with tourists spending over $17 million in 2018, according to the HTA.
During a recent interview with KHON 2 News in Honolulu, the state's lieutenant governor, Josh Green, spoke about plans to start allowing more tourists into the state.
"I know that we're working super rigorously on making sure we have a calendar to open things up," Green said. "And I believe next month will be the month where we can start seeing some ability to bring in more tourism, as long as we can do it safely."
Green was also asked why tourists could be allowed to come to the state even though they might be carrying the virus. In Hawaii, no law or regulation stops tourists from traveling to the state, but there is a statewide mandate that requires all tourists arriving in Hawaii to quarantine for 14 days.
"We're not legally allowed to stop them, based on federal law, but we can quarantine them," Green said.
Hawaii has been very strict on its tourist quarantine policy, and recently a newlywed couple that ignored the mandate and left their hotel were arrested.
Dr. David Agus, a medical contributor to CBS News, recently made remarks similar to Green's comments, suggesting that Hawaii could see more tourism within the next month.
"I think what's going to happen is, by the end of June, we're going to start to see visitors in places, but it's going to be done in a very thoughtful fashion," Agus said in a Tuesday interview with Hawaii News Now.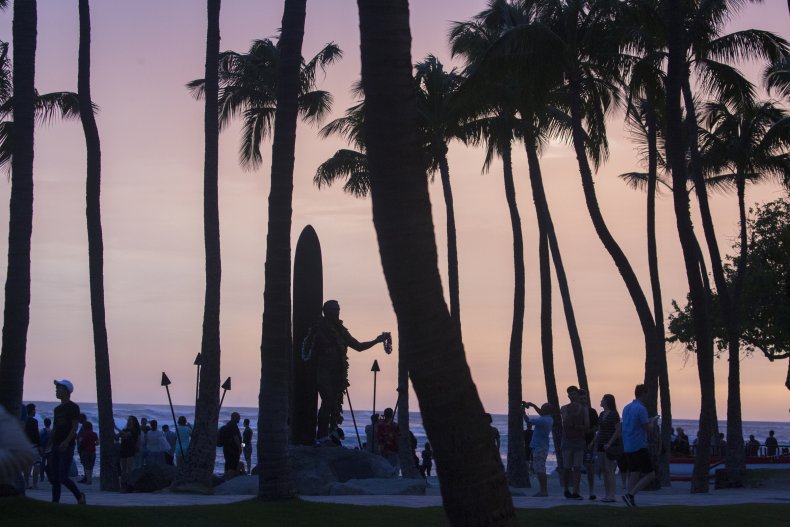 Additionally, both Agus and Green suggested that the state needs a plan to test tourists for the novel coronavirus before they board their plane. "Enabling people to get quick tests at home before they board a plane is very powerful," Agus said.
Green spoke about a potential plan, which he called "Travel With Aloha," that would provide Hawaii tourists with a test before arriving, "so we super-reduce the risk."
According to the Hawaii Department of Health, the state has 635 cases of the virus, which causes the respiratory disease COVID-19, and at least 17 deaths.