Hunter x Hunter is finally coming out of its four-year hiatus, manga creator Yoshihiro Togashi has confirmed to fans.
The iconic Shonen Jump series, which has served as inspiration for many others like Naruto, was last updated in 2018 before Togashi took an extended break.
Here is everything you need to know about the manga's return.
When Will The 'Hunter x Hunter' Manga Return?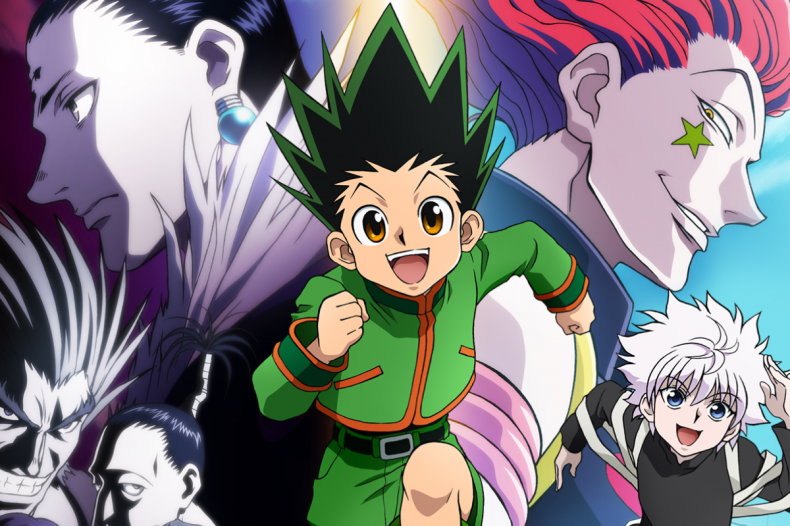 Togashi joined Twitter on Tuesday, May 24 and as his first tweet he seemingly confirmed the return of his iconic series with a close-up picture of one of the pages he was drawing, which had the number six written in one corner.
The 56-year-old manga artist wrote in the tweet in Japanese: "4 more episodes for the time being."
One-Punch Man artist Yusuke Murata went on to confirm in his own tweet that Togashi's tweet was genuine because he was with him in person, a report from Kotaku said.
The next day, Togashi went on to tweet a slightly blurred drawing of a tree which may or may not be included in the new Hunter x Hunter chapters.
Hunter x Hunter follows a young boy named Gon Freecss who goes on a journey of self-discovery to become a Hunter, a person who, among other things, seeks out fantastical animal species, enjoys treasure hunting and even hunts down lawless individuals.
Shortly after Togashi's post Megumi Han, who voices Gon, took to Twitter to share a picture of the character in tears, as did Mariya Ise who voices Killua Zoldyck.
The manga originally began in March 1998 and it has gone on hiatus several times since 2006, with Togashi's decision to put the manga on hold in 2018 marking the longest the series has gone without an update.
So far, Hunter x Hunter has 390 chapters which have been collated into 36 tankobon manga. Volume 36 was released by Viz Media in the U.S. in August 2019.
The manga has also been adapted for the small screen with two anime series, two animated films, and 30 Original Video Animation episodes (OVAs).
The manga creator is best known for his work Yu Yu Hakusho, and his wife Naoko Takeuchi is the creative mind behind the iconic Sailor Moon manga series.
On Tuesday, October 11 Shonen Jump announced on Twitter that new chapters of Hunter x Hunter would be released on their digital library from October 23.
The chapters are being "simulpubbed," meaning they are being released in English shortly after they are published in Japan.
In their announcement on Twitter, Shonen Jump wrote: "Major announcement!!! Hunter x Hunter returns Oct 23! Brand new simulpub chapters are coming to Shonen Jump!"
Shonen Jump also added that all previous chapters of Hunter x Hunter have also been added to their digital vault, meaning any new fans can enjoy the manga from the beginning online.
Update 10/11/2022 4:44 a.m. ET: This article was updated to include Shonen Jump's official announcement of the release of new chapters of Hunter x Hunter.