When Will I Get My Stimulus Check? How to Track Status of $1,400 Payment
The second batch of stimulus checks hit bank accounts on Wednesday, but if you still hasn't received one, that doesn't necessarily mean you're ineligible for the payment.
President Joe Biden's signature on the American Rescue Plan, a $1.9 trillion relief package, sparked the processing of a third round of economic impact payments, commonly referred to as stimulus checks. The IRS has distributed more than 100 million payments, but not everyone who is eligible has received the money.
There are a number of reasons why people might not have seen a check from the American Rescue Plan yet. Most of the payments that have gone out were sent to those who filed a 2019 or 2020 tax return or used the non-filers tool on the IRS' website last year after the Coronavirus Aid, Relief and Economic Security (CARES) Act was passed in Congress.
Joint filers with incomes below $24,400 or single people with incomes below $12,200 could use the non-filers tool last year to register for a stimulus payment. The tool closed on November 21.
For those who didn't receive a payment, it's possible it's because they're a federal beneficiary who did not file a tax return or use the non-filers tool last year. The IRS is working with federal agencies, including the Social Security Administration, the Railroad Retirement Board and the Veterans Administration, to gather the necessary information to determine eligibility and send payments out quickly.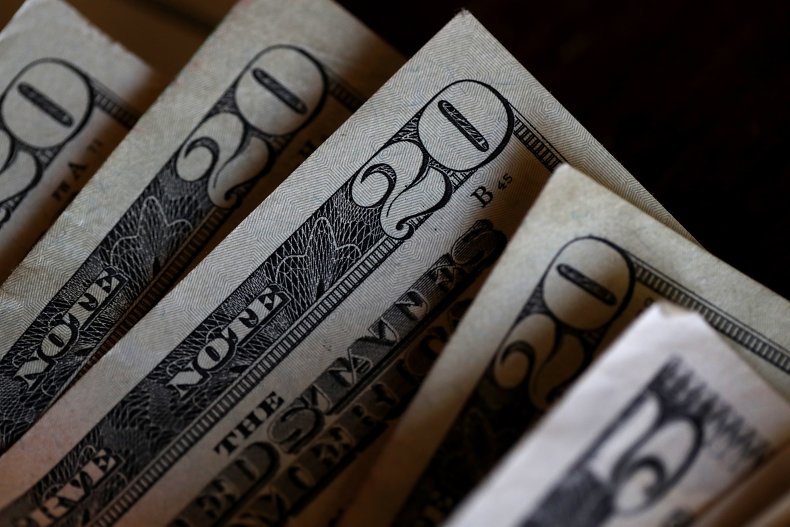 Another reason someone might not have received a payment yet is because that person's direct deposit information isn't on file with the federal government. Of the 37 million payments that were sent out in the second batch, 20 million were paper checks or prepaid debit cards.
Payments will continue to be mailed to people over the next few weeks, so it's possible someone who hasn't received a payment will see it in the coming days or next month.
Another, less optimistic reason people haven't received a payment yet is that they aren't eligible for one. Payments phase out faster under the American Rescue Plan, meaning millions of people who received the first two payments won't receive the third one.
Under the CARES Act and the relief package that passed in December, eligible individuals with incomes below $99,000 and eligible joint filers with incomes below $198,000 received a reduced payment. This time, though, payments completely cut off for individuals with incomes above $80,000 and joint filers with incomes above $160,000.
Taxpayers can determine the status of their payment by using the Get My Payment tool on the IRS' website. After inputting taxpayer information, they'll see a message about their payment status. If they are eligible, they're likely to see information about the date their payment will be sent, either by direct deposit or mail. Or they'll be told that they're eligible but their payment hasn't been processed and therefore the payment date isn't available.
A person who sees "Payment Status Not Available" either means the IRS hasn't determined whether their eligible or they're not. "Need More Information" indicates that a payment was returned to the IRS because the Postal Service was unable to deliver it. In that case, a person should use the Get My Payment tool to enter bank account information for direct deposit.