When Will 'Jeopardy!' Run Out of Episodes — What Is 'Don't Panic, Trivia Fans'?
Due to the coronavirus outbreak, ABC's popular quiz program, "Jeopardy!," will be replaying episodes featuring the show's legendary champion, Ken Jennings, starting May 4th. New episodes have not been scheduled since production abruptly halted back in March.
This run won't just serve as your average filler. It will let audiences relive how Jennings earned the moniker of "Greatest of All Time." Who doesn't want to watch Jennings use his brains and passion for trivia to answer those tricky questions — or is it, correctly question those answers when we're talking Jeopardy?
Jennings famously duked it out against Brad Rutter and James Holzhauer for the one million dollar grand prize. Reruns of the eight-game tournament will proceed airing until May 15.
The announcement about this run was made Tuesday afternoon over on Twitter. The tweet also shared a cheeky image of contestants Jennings, Rutter, Holzhauer joking around in friendly competition. @Jeopardy tweeted, "Can I get an encore?" which is also a lyric in Jay-Z's 2003 hit single from The Black Album. Who has two thumbs and should be on Jeopardy!? This guy!
Holzhauer shared the announcement and teased that there would be an "an added scene where a CGI Jabba the Hutt asks Brad Rutter for money, but Brad doesn't have any." I don't know about you, but it sounds to me like Holzhauer is beefing with Rutter and wants a rematch.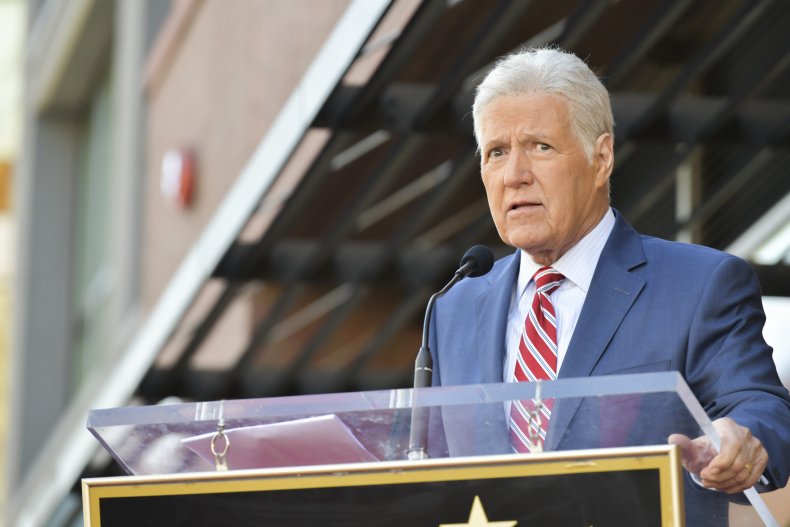 During Pittsburgh Post-Gazette's Q&A session with readers, C.H. from Swissvale, Pennyslvania asked how far in advance has Jeopardy taped their shows. Following guidelines for social distancing, the game show has been currently filming without a live studio audience.
Post-Gazette's TV writer Rob Owen answered, "Jeopardy! usually tapes six-to-eight weeks ahead of their air date. The College Championship that aired earlier this month taped February 3 and 4. A Teachers Tournament, taped before the COVID-19 crisis exploded, airs in late May/early June."
"My guess is a mix of reruns and originals will air between now and then. I asked if viewers will be able to tell when the episodes without a studio audience air, but the show's publicist did not respond to that query," added Owen.
So until we flatten the curve of the coronavirus outbreak, viewers will have to get used to watching reruns of Jeopardy! in the meantime.