When Will Meghan Markle Have a Royal Baby? Prince Harry Becoming a Father in 2019 Is a Good Bet
Meghan Markle will give birth to her first child with Prince Harry in 2019 if the betting markets are to be believed. The Duke and Duchess of Sussex, who married in Windsor, England, on 19 May, are 4/11 to have a royal baby next year, according to the bookmaker Betfair.
And Betfair believes there is a chance that Markle was pregnant when she walked down the aisle at St George's Chapel, putting her chances of giving birth in 2018 at 3/1. A baby born after 2020 is 4/1.
But the odds are even shorter at the British bookmaker Ladbrokes, which has it at 4/6 the pair announce they are expecting a baby before the end of 2018, and 1/5 they have started their family before the end of 2019.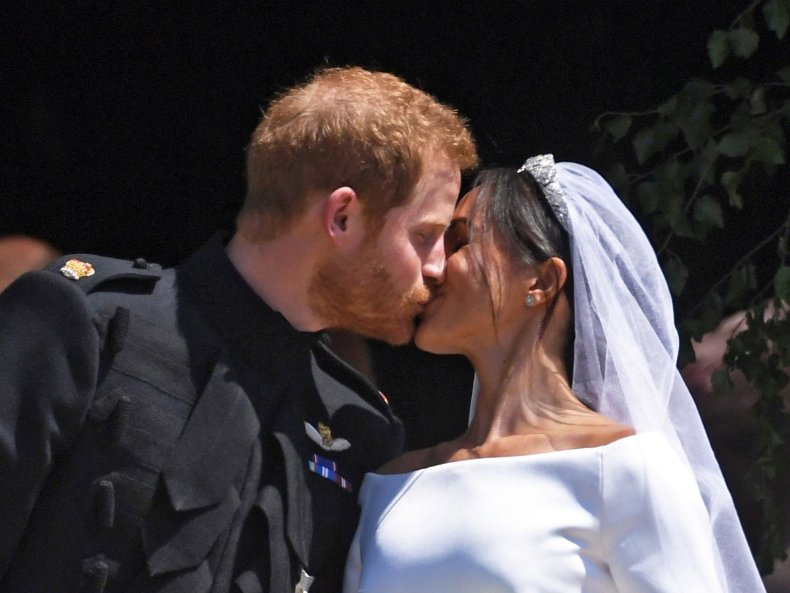 "It's clear to see how much family means to Harry and Meghan and, should they be lucky enough to have children, the odds suggest they will be wasting no time in becoming a family of three," Jessica Bridge, a spokesperson for Ladbrokes, told Newsweek.
There is also a market open for the first baby's name. Betfair has Alice, Harry, Henry, and Arthur as the joint favorites at 10/1. Next are Victoria and Thomas at 14/1, followed by Diana—after Prince Harry's late mother—at 16/1.
Another bookmaker, Paddy Power, has the royal couple's first child taking after its father in the hair department—born a ginger—at 6/4. For black hair like its mother, the odds are 1/2. And it is 10/11 for the baby to be a boy or a girl.
The royals move quickly after weddings. Prince Harry's brother William, the future king, married Kate Middleton in 2011 before she gave birth to their first child, Prince George, in 2013.
Their father, Prince Charles, married Princess Diana in 1981 and she gave birth to William a year later. Queen Elizabeth II married Prince Philip in 1947 before giving birth to their first child, Charles, in 1948.