When Will Mueller Report Be Released? Barr to Hold Press Conference
A redacted version of special counsel Robert Mueller's long-awaited report on Russian interference in the 2016 presidential election is set to be released on Thursday, following the 22-month investigation. The exact time the Mueller report will come out is not yet known.
Department of Justice spokeswoman Kerri Kupec said officials plan to issue the redacted report to Congress as well as the public in the morning. Regarding a specific release time, Mollie Tummons, special assistant to the director of the Justice Department's Office of Public Affairs, told Newsweek Wednesday afternoon, "Unfortunately, we are unable to provide updates at this time."
Attorney General William Barr and Deputy Attorney General Rod Rosenstein will hold a press conference at 9:30 a.m. Thursday.
When the report is released on the special counsel's website, the public will have access to its nearly 400 pages, not including exhibits, about the probe, which has overshadowed Donald Trump almost from the start of his presidency.
The redacted report comes just over three weeks after Barr put out a four-page summary of Mueller's principal conclusions. At the time, it was not clear whether the Justice Department would disclose anything else, even a redacted version of the report. Democrats and Trump critics have pushed for Mueller's report to be released in full, arguing that Barr's summary may have left out significant findings.
In his summary letter to Congress, Barr wrote that Mueller's probe "did not find that the Trump campaign or anyone associated with it conspired or coordinated with Russia in its efforts to influence the 2016 U.S. presidential election."
Barr also wrote that Mueller "did not draw a conclusion—one way or the other—as to whether the examined conduct constituted obstruction," and that "while this report does not conclude that the President committed a crime, it also does not exonerate him."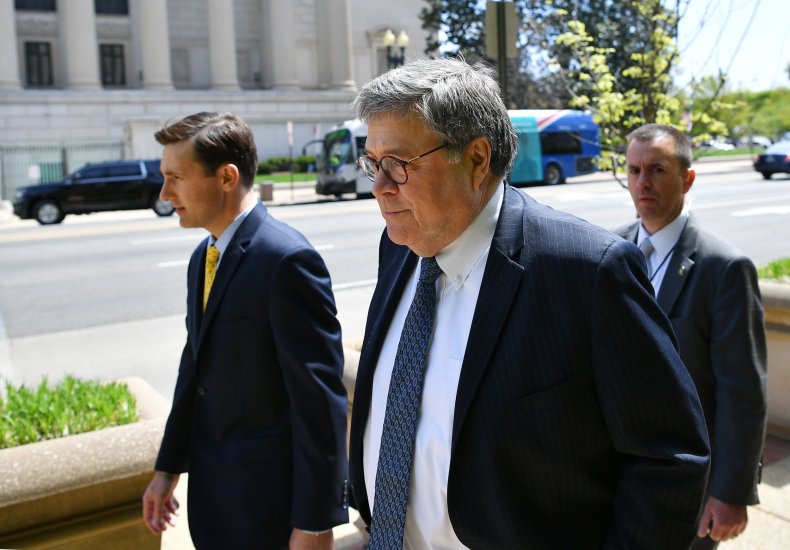 The redacted report will have blocked-out text that, Barr said, reveals sensitive information. This material, he said, will include classified information, grand jury material, information with a bearing on ongoing investigations and details on "peripheral" people who were not charged by Mueller.
Whether the full, un-redacted report will be released in the future is unknown. Barr has indicated he is open to considering sharing more of the report with the House and Senate judiciary committees. The House Judiciary Committee has authorized a subpoena for the full report, and Democrats are likely to fight for issuing it.