When Will the Pound Sterling Stop Sinking?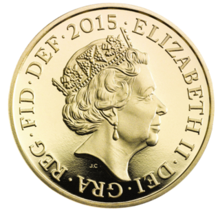 This article first appeared on the American Enterprise Institute site.
The United Kingdom is no stranger to sterling crises, which appear to present themselves in that country at roughly decade-long intervals. Yet, judging from economic policy statements being made in the wake of last month's Brexit vote, one has to wonder what U.K. policymakers might have learned from those crises.
Policy statements coming out of London in recent days would seem to be singularly unhelpful to calm unsettled exchange rate markets. Nor are they useful in crafting an appropriate policy response to a sharp currency depreciation.
Since the June 23 Brexit vote, the pound sterling has depreciated by more than 12 percent against the U.S. dollar, with little indication that sterling's decline has anywhere nearly run its course.
This should not have come as a surprise to U.K. policymakers. After all, the yes vote to Brexit was bound to inject considerable political and economic uncertainty in the U.K. at a time that the country was running an external current account deficit that was 7 percent of gross domestic product, a record.
It should also be clear to them that there is little prospect that the uncertainty, especially concerning the U.K.'s future relationship with Europe, will dissipate anytime soon.
A clear and present danger of a sharp fall in the currency is that it can become self-reinforcing. This is especially the case at a time that U.K. policymakers seem to have no plan for re-instilling confidence in the currency market or for responding appropriately to sterling's sharp fall.
In this context, the recent intimation by Governor Mark Carney that the Bank of England would soon cut interest rates and ease monetary policy was highly unhelpful. It signaled an apparent indifference on the BOE's part to further declines in sterling.
More disturbing yet is the failure by U.K. policymakers to signal that they will take appropriate steps to prevent the currency from exerting undue inflationary pressure on the economy.
The correct policy response to a steep currency depreciation is to take restrictive monetary and fiscal policy measures to make room for the shift of resources to the external sector that the currency depreciation would facilitate.
Instead of doing this, the BOE is talking about interest rate cuts, while the chancellor of the exchequer seems to be intimating that he will be backing off Her Majesty's Treasury's fiscal-rebalancing program and that he will push ahead with corporate tax rate cuts.
The U.K.'s own experience with currency crises would suggest that the early restoration of investor confidence is essential to minimizing the cost of such crises. One has to hope that both the BOE and the Treasury get their act together soon and come up with a credible response to sterling's sharp depreciation.
Desmond Lachman is a resident fellow at the American Enterprise Institute. He joined the AEI after serving as a managing director and chief emerging market economic strategist at Salomon Smith Barney. He previously served as deputy director in the International Monetary Fund's Policy Development and Review Department and was active in staff formulation of IMF policies.