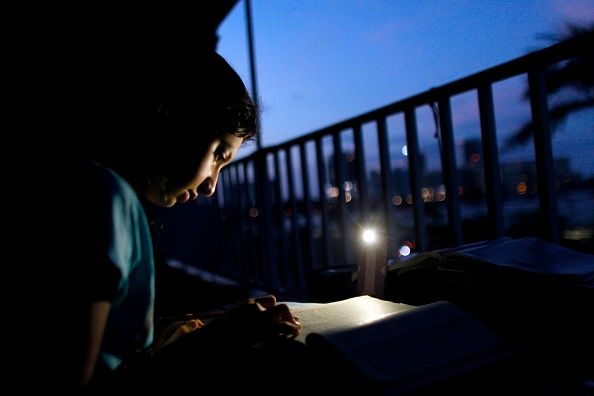 The executive director of Puerto Rico's power authority stepped down on Friday, almost two months after Hurricane Maria left the entire island without electricity.
Ricardo Ramos, head of the Puerto Rico Electric Power Authority known as PREPA, submitted his resignation after he had taken over the position just last year. PREPA's statement did not explain why Ramos was resigning.
Ramos said in a video posted to the utility's Twitter account on Friday night that stepping down was a personal decision, but did not go into specifics. He added that the power authority was still on the right tracks to restoring power throughout the island.
A few hours after his resignation, Puerto Rico Governor Ricardo Rosselló recommended the appointment of engineer Justo González as interim director of the public utility.
"This designation will begin the process of evaluating the best available candidates, from both inside and outside Puerto Rico, in order to go ahead and name a permanent executive director for PREPA," Rosselló said. "I trust that this process will occur as fast as possible and will not affect the work of rehabilitating the electricity system across the island, in accordance with the directives that we have put out."
PREPA has struggled to restore power to the island after Hurricane Maria swept through the U.S territory on September 20, leaving 3.6 million people without power. Currently, a little over half of the island still remains without power.
San Juan Mayor Carmen Yulin Cruz said in a Twitter post that Ramos's resignation from the authority was "the right thing to do."
"That he helped destroy the credibility of the PR government is a disgrace," she added.
Ramos's resignation comes a few days after he defended his decision to the Senate Energy and Natural Resource Committee for signing a controversial $300 million contract between PREPA and Whitefish Energy Holdings, a small Montana company willing to restore and rebuild the grid on the island.
Ramos said he found only two companies from a half-dozen of proposals that offered the immediate service the authority needed. Whitefish Energy agreed to be paid only for the work completed.
The deadline to restore power throughout the island is approaching quickly. Governor Rosselló said in October that relief workers have tight deadlines on restoring all the power back, and have aimed to have 95 percent of residents serviced by December 15.