When Will Social Security Recipients Get $1,400 Stimulus Check? IRS to Issue Payments This Week
Federal benefit recipients have complained about the wait time for the $1,400 stimulus checks, but the wait is almost over, as the Internal Revenue Service said payments will be available next week.
The American Rescue Plan, a $1.9 trillion relief package, authorized the issuance of the third round of direct payments, and federal beneficiaries usually receive their payments automatically. However, funding issues reportedly caused delays in recipients getting their allotted payments, according to the Social Security Administration.
The IRS received data from the SSA on Thursday, and has been working to validate eligibility and determine the calculation for payments for "tens of millions of records." Without any further issues, the IRS is expected to complete that work and start processing payments at the end of the week.
Those impacted are recipients of Social Security, Supplemental Security Income and Railroad Retirement Board benefits who did not file a 2019 or 2020 tax return or use the Non-Filers tool. The majority of payments will be sent electronically through direct deposits and payments to existing Direct Express cards, and will be received on April 7.
"IRS employees are working tirelessly to once again deliver Economic Impact Payments to the nation's taxpayers as quickly as possible," IRS Commissioner Chuck Rettig said in a statement. "Our teams immediately began processing data we received last week for federal benefit recipients. We know how important these payments are, and we are doing everything we can to make these payments as fast as possible to these important individuals."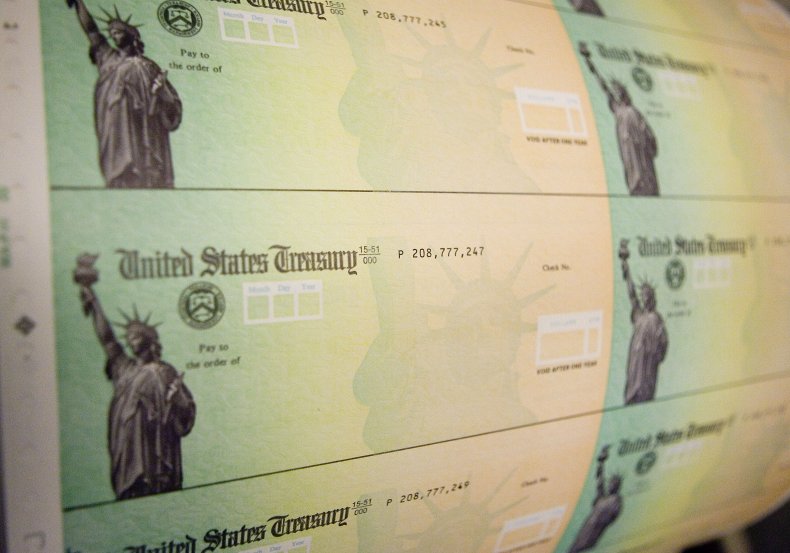 Once a payment is processed, an eligible individual can see the status of their payment with the Get My Payment tool on the IRS' website. However, the IRS said information for federal beneficiaries expecting payments next week won't be updated until April 3 or April 4.
To be eligible for the third stimulus check, an individual must earn less than $75,000 and joint filers must have an income of less than $150,000. Payments phase out quicker than the first two rounds and reduced payments will completely cut off for individuals with incomes over $80,000 and joint filers with incomes above $160,000.
The maximum amount a person could receive in Social Security in 2020 is $45,540, according to the Social Security Administration.
Recipients of Veterans Affairs benefits are still waiting on their payments as well, and the IRS doesn't have a set date for when they should receive their funds. The agency is still reviewing data for those recipients and estimates that people who don't regularly file tax returns could see a payment in mid-April.
Some federal beneficiaries have already received their payments, and the IRS noted that it's on track to deliver the third round of payments at the same or faster speed as it did after the passage of the Coronavirus Aid, Relief and Economic Security (CARES) Act. After the $2 trillion package passed last March, the IRS said it took about four to six weeks for federal beneficiaries who don't regularly file a tax return to receive their payments.