When Will Star Wars: Galaxy Edge open in Disneyland, Disney World? Everything We Know So Far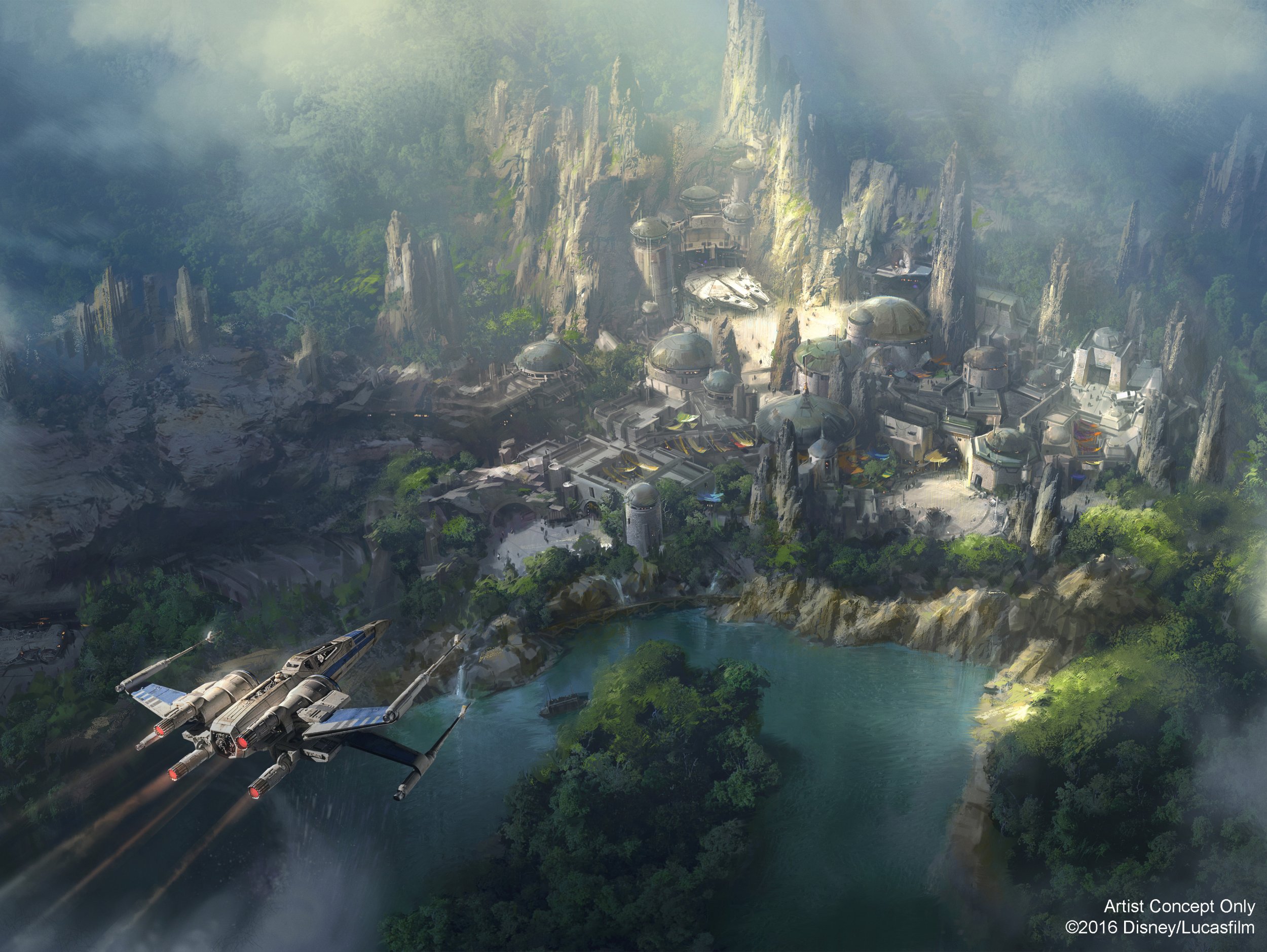 The date for Star Wars: Galaxy's Edge's bow at a Walt Disneyland and Walt Disney World was moved up from its initial fall debut. For interested parties anticipating a later arrival date or delay, it's time to start putting some money aside to ensure you're among the first to partake in the magical experience.
Disney Parks confirmed on Thursday that the Star Wars-themed adventure area would hit Disneyland Resort in Anaheim, California, on May 31. Disney's Hollywood Studios, a theme park located at the Walt Disney World Resort in Florida, will open Star Wars: Galaxy's Edge on August 29.
According to the Disney Parks blog, the anticipated addition is debuting earlier due to the "high guest interest." This "tremendous demand" also results in the land being opened up to the public in two phases "to allow guests to sooner enjoy the one-of-a-kind experiences that make Star Wars: Galaxy's Edge so spectacular."
Phase one will introduce a ride, called Millennium Falcon: Smugglers Run. The land will also open a variety of shops in addition to offering "galactic" food and beverages. When the land debuts at the California and Florida parks, Star Wars: Rise of the Resistance—second ride—won't be accessible. Star Wars: Rise of the Resistance will open during phase two.
Disney Parks affirmed that capacity to the parks, Star Wars land, and beyond will be limited. To visit the land in Anaheim, a reservation will be required from May 31 and June 23. While a reservation isn't needed for visitors of the Disney World version, they will still need to purchase admission to the Disney's Hollywood Studios theme park.
Disney's plans to launch a Star Wars-themed land have been in development for some time now. In August 2015, CEO Bob Iger unveiled the company's plans at Disney's D23 Expo. The themed expansions would each boast 14-acres. According to a Disney press release, the Star Wars area will be the "largest-ever, single-themed land expansions."
Star Wars: Galaxy Edge was all made possible through Disney's purchase of Lucasfilm, a company founded by George Lucas that houses the Star Wars franchise, in October 2012. Disney was able to obtain the company for $4 billion.
"For the past 35 years, one of my greatest pleasures has been to see Star Wars passed from one generation to the next," Lucas said in a statement, according to USA Today. "It's now time for me to pass Star Wars on to a new generation of filmmakers."
A representative for Disney did not immediately return Newsweek's request for comment.