When Will Tati Westbrook Return to YouTube? Despite Gaining Over 3 Million Subscribers, the Beauty Blogger Will Not 'Celebrate Pain'
YouTuber Tati Westbrook may have gained the number of subscribers—more than 3 million—former friend James Charles lost since her "Bye Sister..." video criticizing him went live last week, but the 37-year-old isn't planning on "celebrating pain" anytime soon.
Westbrook, who began her YouTube career in 2010 and is often called the "mother of the beauty community," gained popularity in part because of her regular publishing schedule of five days a week. Although the 37-year-old beauty blogger decided to take a "step back" in January, she has still posted multiple days a week and maintained a loyal fan base for her critical makeup reviews and step-by-step tutorials.
But it has now been close to a week since Westbrook's latest post—a video more than 40 minutes long that has garnered over 44 million views—and fans aren't sure when she is returning.
In addition to accusing Charles of being manipulative for sexually pursuing straight men, Westbrook slammed him in the video for promoting her business competitor, a hair and beauty vitamin brand called SugarBearHair. Westbrook recalled how she had helped Charles when he was getting started on YouTube and announced that she is cutting ties with the 19-year-old for what she sees as a personal betrayal.
On Sunday, Westbrook tweeted that fans shouldn't expect a video on Monday. "There won't be a video tomorrow," Westbrook wrote. "My heart is still too heavy. I feel like I need to remind you that we can hold truth & inspire change without grabbing onto hate."
Since her tweet, Westbrook hasn't given any further details on when she will make her return.
The drama goes back to April, when Charles posted an Instagram Story advertisement for SugarBearHair during the Coachella music festival. SugarBearHair is one of the main competitors of Westbrook's own vitamin brand, Halo Beauty.
While many seemed to side with Westbrook in the feud, others took to the comment section of Westbrook's latest Instagram post to accuse her of turning the controversy into an advertisement for Halo Beauty and express their "disappointment."
"Love how you promoted your business so subtly in a video you knew would be viewed by the millions while completely destroying someone else," wrote Instagram user @amanda.schneider84. "You will not come out on top of this as your intentions were never good ones."
Before the video went live, Charles had more than 16.5 million subscribers and Westbrook had recently hit the milestone of 6 million subscribers. As of Wednesday afternoon, Westbrook had over 10.1 million subscribers, while Charles had 13.4 million.
"You just got 10 million subscribers on Youtube just because of this drama you started," Instagram user @melina_sophie62727 wrote. "Are you proud of yourself now? You didn't gain these subscribers with your own effort."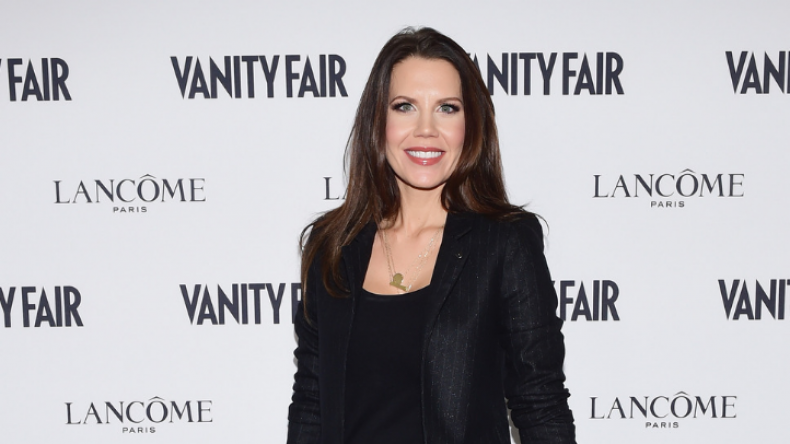 Seven hours after Westbrook's video went live, Charles released a video of his own. Titled "Tati," the nearly nine-minute video featured a slow-speaking, bare-faced Charles addressing the conflict and apologizing to Westbrook and her husband, James.
"To Tati and James Westbrook, I'm sorry for everything that is going on and everything I put you through in the last few weeks," the makeup guru began. "I'm disappointed in myself that I ruined our relationship."
Charles continued, "What sucks the most is that there is nothing I can say or do to ever earn that friendship or trust back, but I don't blame them for it. I wish I can say this is the last time I'm going to make a mistake, but it won't be... I'm going to keep trying my best and keep learning and growing."