Will Donald Trump Meet the Dalai Lama? Tibet's Exiled Leader Thinks He Should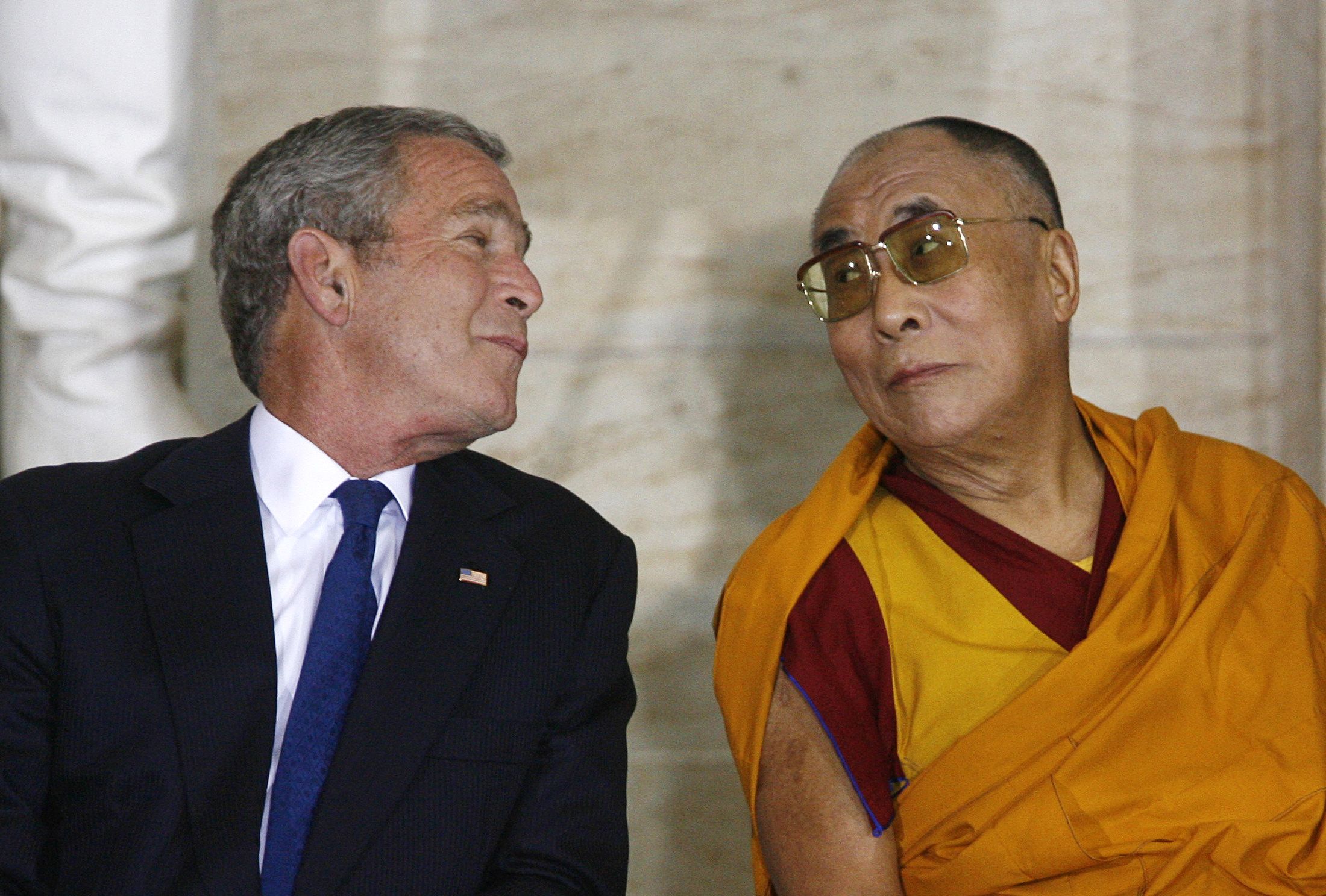 The head of Tibet's government in exile said Wednesday it would be "logical" for Donald Trump to meet the Tibetan spiritual leader, the Dalai Lama, since the U.S. president has visited homes of the Muslim, Jewish and Christian religions on his current international tour.
The Dalai Lama has met the past four U.S. presidents, angering China, which considers Tibet a renegade province and the spiritual leader a dangerous separatist. He has not yet been invited to meet Trump, who has been courting Beijing's support over North Korea.
"Donald Trump ... has been to all three major sacred places of three major traditions," Lobsang Sangay, Tibet's prime minister in exile, said referring to Trump's visits to Saudi Arabia, Israel and the Vatican.
"So what is left is Buddhism and his holiness the Dalai Lama is the most prominent Buddhist leaders in the world," Sangay told the Heritage Foundation think tank on a visit to Washington.
"If he can meet with all leaders of major traditions, I think it's just logical that he meet with the most prominent Buddhist leader," he said.
Sangay did not say whether he thought such a meeting likely, but said: "We are Tibetans. We are perennially optimistic."
Sangay told Reuters earlier this month that the Dalai Lama had planned to visit the United States in April but had delayed the trip until June because a hectic schedule had left him exhausted. He also said Washington was not part of the June itinerary.
A U.S. administration official told Reuters this week it was premature to talk about a meeting between Trump and the Dalai Lama and that the administration's priority was persuading China to do more to rein in North Korea's increasingly threatening nuclear and missile program.
On Wednesday, however, Washington risked Beijing's anger when a U.S. warship sailed within 12 nautical miles (22 km) of an artificial island built up by China in the South China Sea, the first such challenge to Beijing in the strategic waterway since Trump took office.
Last week China said it had complained to the United States after a U.S. congressional delegation visited the Dalai Lama at his headquarters in India to draw world attention to human rights in Tibet.
The U.S. lawmakers delivered a blunt message to China that they would not relent in their campaign to protect rights in Tibet and would call for legislative and trade steps to press their point.