When Will Trump's Drug Discount Cards Be Distributed? Medicare Recipients to Receive $200
President Donald Trump announced Thursday that he would be sending out $200 drug discount cards to 33 million seniors to help pay for the cost of prescription drugs.
While delivering a speech on healthcare in Charlotte, North Carolina, the president discussed his America First Healthcare Agenda, and outlined a "historic plan to benefit our great seniors."
"Under my plan, 33 million Medicare beneficiaries will soon receive a card in the mail containing $200 that they can use to help pay for prescription drugs," Trump said. "Nobody's seen this before. The cards will be mailed out in the coming weeks. I will always take care of our wonderful senior citizens. Joe Biden won't be doing this."
Shortly after his announcement, a White House official told The Wall Street Journal that the cards will be sent to seniors in the coming weeks and could be used to pay for prescription drug co-pay costs.
According to the Journal, an administration official said that the drug discount cards will be funded through a Medicare trust fund.
Newsweek reached out to the White House, the Department of Health and Human Services, and the Centers for Medicare & Medicaid Services to find out a more detailed timeline of when the cards will be sent out—but did not receive a response in time for publication.
The New York Times reported that a senior administration official said the drug discount cards would be authorized as part of a new waiver program, which allows Medicare to try out new policies. However, this program has yet to be formulated or authorized.
In regard to the cost of the cards, a White House official said that the amount would be offset by a proposed drug-pricing program known as most-favored-nation pricing, which would ensure that the U.S. will pay less for drugs in Medicare than any other countries. An administration official, however, told the Journal that the cost of the cards would not be offset by this plan.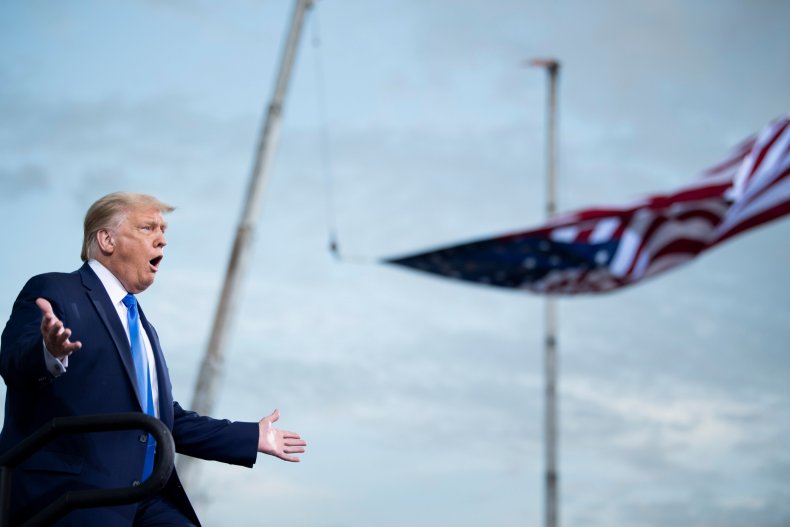 In addition to announcing the drug discount cards, Trump signed two executive orders on Thursday, implementing his health care plan.
"Under the America First Health Care Plan, we will ensure the highest standard of care anywhere in the world, cutting-edge treatment, state-of-the-art medicine, groundbreaking cures, and true health security for you and your loved ones," the president said. "And we will do it rapidly, and it's in very good order, and some of it has already been implemented."
Trump's first order seeks to "protect individuals with preexisting conditions and ensure they have access to care they can afford," according to the White House—while HHS Secretary Alex Azar recently told reporters that the second order allows him to work with Congress and pass legislation banning surprise medical bills by 2021.