When Will I Die? AI Can Now Predict Time of Death in Disturbing Advance for Health Care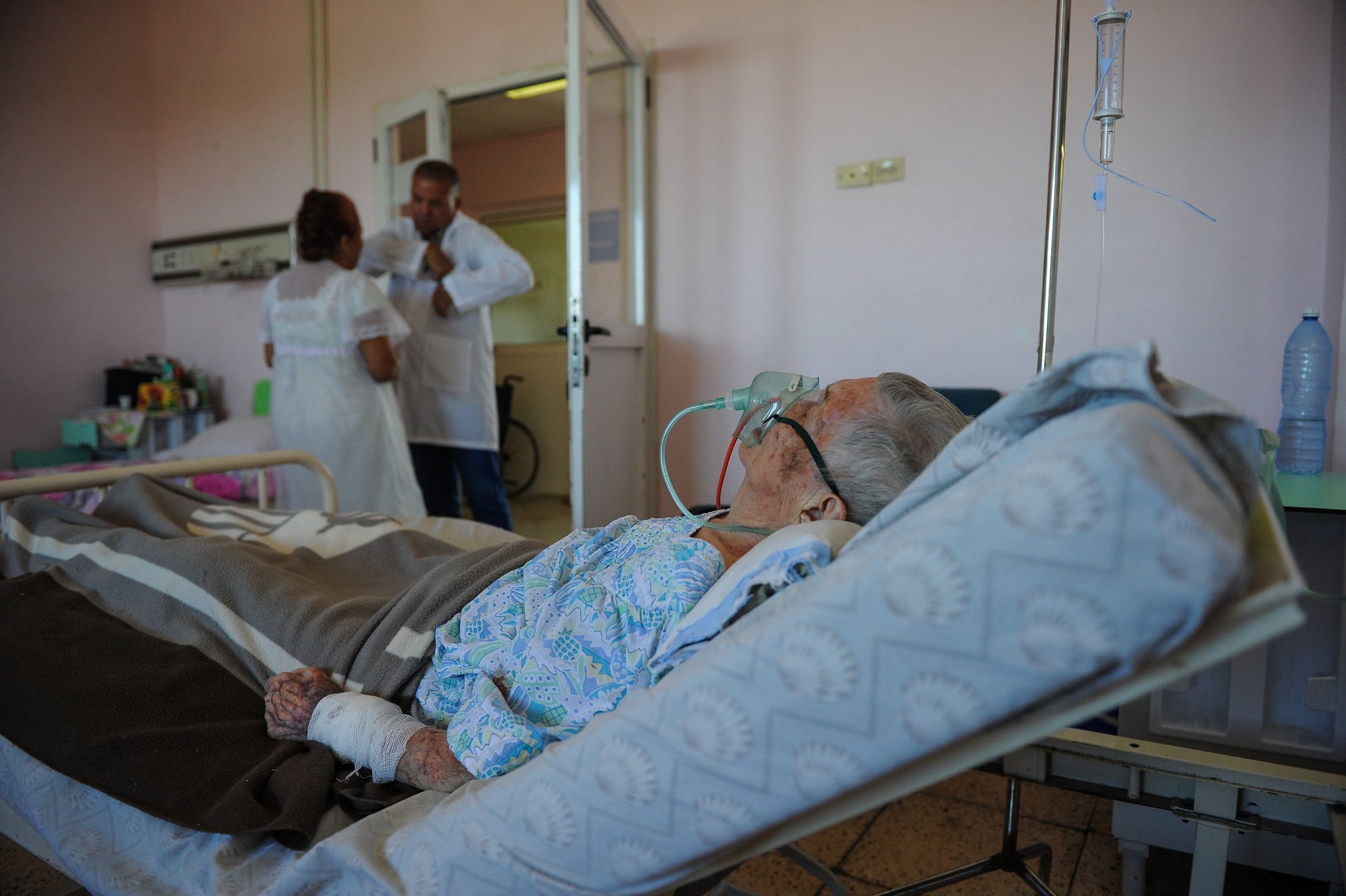 It may be morbid, but pinpointing when you'll die would make life easier as you could begin preparing and tying up loose ends. Scientists at Stanford University have used Artificial Intelligence to predict patient whether someone will die within three months to a year, to help doctors better recommend palliative care.
Related: Need a Job? Why Artificial Intelligence Will Help Human Workers, Not Hurt Them
The goal, according to the researchers, is not to replicate a creepy tale straight out of a science fiction show, but to help improve lives. As the study authors write in their paper, prior research has shown that 80 percent of Americans would like to spend their last days in the comfort of their own homes. Only 20 percent do, partly because physicians do not offer an accurate prognosis and patients often end up receiving advanced treatments.
"All too often, advanced illness turns to a medical crisis, and patients end up in the ICU. There, events can attain a momentum of their own, resulting in increasingly aggressive interventions that do not serve patients and their families well," study co-author and research scientist Ken Jung wrote to Newsweek in an email.
He emphasizes that palliative care is more than just the care received when a person is dying and should involve making sure a patient's wishes are known and addressed. Additionally, palliative care works to maintain a high quality of life by assisting with pain management and social support. As Jung explained to Newsweek, palliative care service happens through referrals from the patient's primary care team and professionals working in this field include doctors and nurses, social workers, nutritionists and chaplains, according to The National Institute of Health.
"The first line care teams may not always recognize the need," Jung said. "They are often focused on treating the acute complaints that brought the patient into the hospital. Or they may be overly optimistic about a particular patient's prognosis."
His team developed an AI algorithm that studied health records from roughly two million patients admitted to two hospitals. The algorithm determined patient mortality within the next three to 12 months.
"The idea behind using the algorithm is...so palliative care specialists can reach out to patients the algorithm recommends evaluation for. Then, the team would review the patient's medical history and contact their physician about whether assistance is needed.
"Only after [receiving a] green light would the palliative care doctors contact the patients," Jung wrote.
The researchers don't fully understand how their deep learning algorithm determined mortality, but, the researchers say, this isn't a concern since their project is about identifying people who could use palliative care.
"The palliative care intervention is not tied to why somebody is getting sick," Jung told Spectrum, a publication of the Institute of Electrical and Electronics Engineers. "If it was a different hypothetical case of 'somebody is going to die and we need to pick treatment options,' in that case we do want to understand the causes because of the treatment.
To help ease potential ethical concerns, the scientists highlight that these are just the beginning stages of research and that the algorithm would never be used on its own.