When Will You Receive Your Third Stimulus Check? Timing, Who Will Be Eligible Explained
The American Rescue Plan has passed both chambers of Congress and Americans could start receiving their third stimulus check within days of President Joe Biden signing the $1.9 trillion package.
Nearly a year after millions of Americans received their first economic impact payment worth $1,200, many are set to receive a third payment worth $1,400. However, millions of people could miss out on this third round because of Congress' decision to cut payments off completely at a significantly lower income threshold.
Under the American Rescue Plan, individuals with adjusted gross incomes of $75,000 or less and heads of households with incomes of up to $112,500 will receive the full $1,400. Eligible joint filers with incomes below $150,000 are set to receive $2,800 and people will receive an additional $1,400 for each eligible dependent, regardless of age. The boost in payments for dependents is $900 higher than it was under the Coronavirus Aid, Recovery and Economic Security (CARES) Act.
Income thresholds for the full payment are in line with the first two rounds, so the only difference anyone who received the full amount before and has yet to file their 2020 return should see is a change in the size of their payment.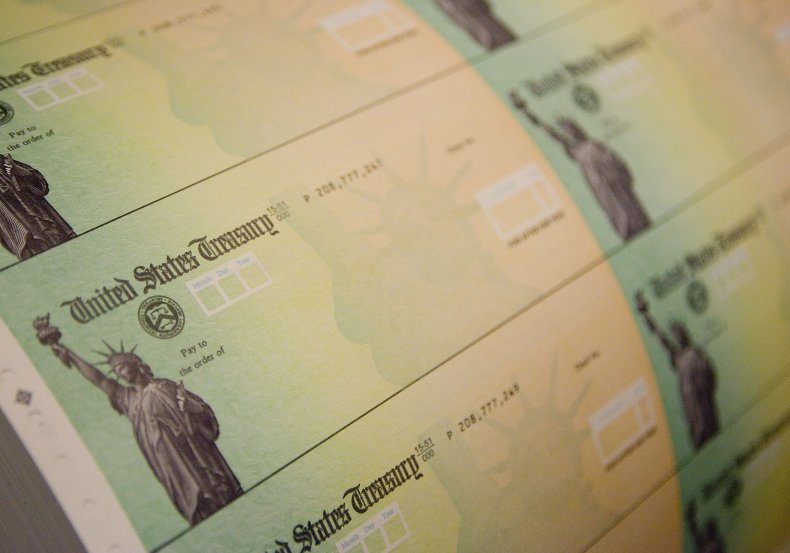 However, in a compromise with Republicans, Democrats agreed to phase payments out much quicker than the first two rounds. Instead of sending reduced amounts to individuals with incomes under $99,000, as was the case with the first two rounds, payments will now stop completely for individuals making over $80,000.
Payments will cut off completely for couples with adjusted gross incomes of $160,000 and at $120,000 for heads of households.
The package passed the Senate on Saturday after approving a number of amendments, which triggered it being sent back to the House, where it was originally passed in February, for a second vote. While some progressives floated the idea of withholding their vote because the $15 minimum wage plan got cut from the package, all but one Democrat voted in favor of the bill on Wednesday.
On Saturday, Biden said the "plan" is to start sending stimulus checks to Americans in March. As was the case with the first two rounds, those with direct deposit set up with the Internal Revenue Service (IRS) will likely receive their payments first, followed by those receiving a paper check or prepaid debit card. Majority Whip James Clyburn predicted some payments could go out next week.
In December, payments started going out within days of former President Donald Trump signing the package. But, unlike then, the IRS will now have to send payments out amid tax season, raising concerns that the timing could slow down the process of processing stimulus checks.
White House press secretary Jen Psaki said on Monday that the Treasury Department was working on "what the processing looks like" and reiterated that a "large number of Americans" are expected to see payments by the end of the month.