When Is the Next Democratic Debate? Schedule, Requirements and Qualified Candidates
The third Democratic debate was a welcome change for viewers, featuring just 10 candidates and spanning only one night. But that's not likely to be the case in the next debate, given the fact that 11 candidates have already qualified.
The fourth Democratic primary presidential debate is scheduled for Tuesday, October 15, and may extend to Wednesday, October 16. The event will be co-hosted by CNN and The New York Times at Otterbein University in Westerville, Ohio.
The 10 candidates who were on stage for the third debate have all already qualified to appear again in October. They include: Joe Biden, Cory Booker, Pete Buttigieg, Julián Castro, Kamala Harris, Amy Klobuchar, Beto O'Rourke, Bernie Sanders, Elizabeth Warren and Andrew Yang. Billionaire activist Tom Steyer will join them.
Each of the remaining candidates has until October 1 to qualify. Prominent candidates still fighting for a spot on stage include Tulsi Gabbard and Marianne Williamson. Both women have met the donor requirement, but they need more qualifying polls.
The requirements for October's debate are the same as for the third: Candidates need to have 130,000 unique donors (including a minimum of 400 individual donors per state in at least 20 states) and at least 2 percent support in four qualifying polls.
In the first two debates, candidates needed just 65,000 unique donors or 1 percent support in at least three qualifying polls. As a result, 20 Democrats qualified to participate, and each of the debates was split across two nights.
While over 10 candidates have already qualified for the October event, the DNC has yet to announce whether it will be splitting the debate into a two-night affair.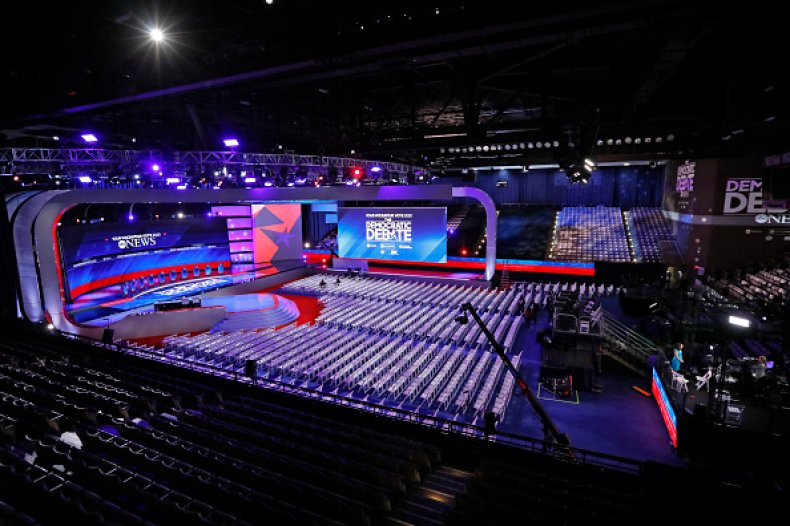 After the second round of debates, DNC Chairman Tom Perez highlighted the candidates' performances, noting that all of them showed why they are a better choice for voters than President Donald Trump.
"Once again, Democrats showed the American people that any one of our candidates would make a better president than Trump. When you support Democrats, you support a bright future for every American, and that's exactly what our candidates proved tonight," Perez wrote on Twitter.
But the DNC has been under fire from its own candidates in recent weeks over the debate format.
Gabbard appeared on Fox News to express her concerns after failing to qualify for Thursday's debate. The congresswoman told the network that the DNC had a serious "lack of transparency."
"People deserve having that transparency, because, ultimately, it's the people who will decide who our Democratic nominee will be and ultimately who our next president, commander-in-chief will be," Gabbard said. "And when you see that lack of transparency, it creates, you know, a lack of faith and trust in the process."
In response to Gabbard's statements, a DNC spokesperson told Newsweek at the time that "the debate rules have been public for months, and candidates have been given more opportunities and more time to qualify for debates than in previous cycles."
Williamson was recently caught on a hot mic claiming that Fox News and conservatives were "nicer" to her than the political left.
"What does it say that Fox News is nicer to me than the lefties are? What does it say that the conservatives are nicer to me?" Williamson said after an interview with Sinclair Broadcast Group's America This Week. "I didn't think the left was as mean as the right, they are."