Where Is 'My 600-Lb. Life' Subject Angela Gutierrez Now? Update on Dr. Nowzaradan's Weight Loss Patient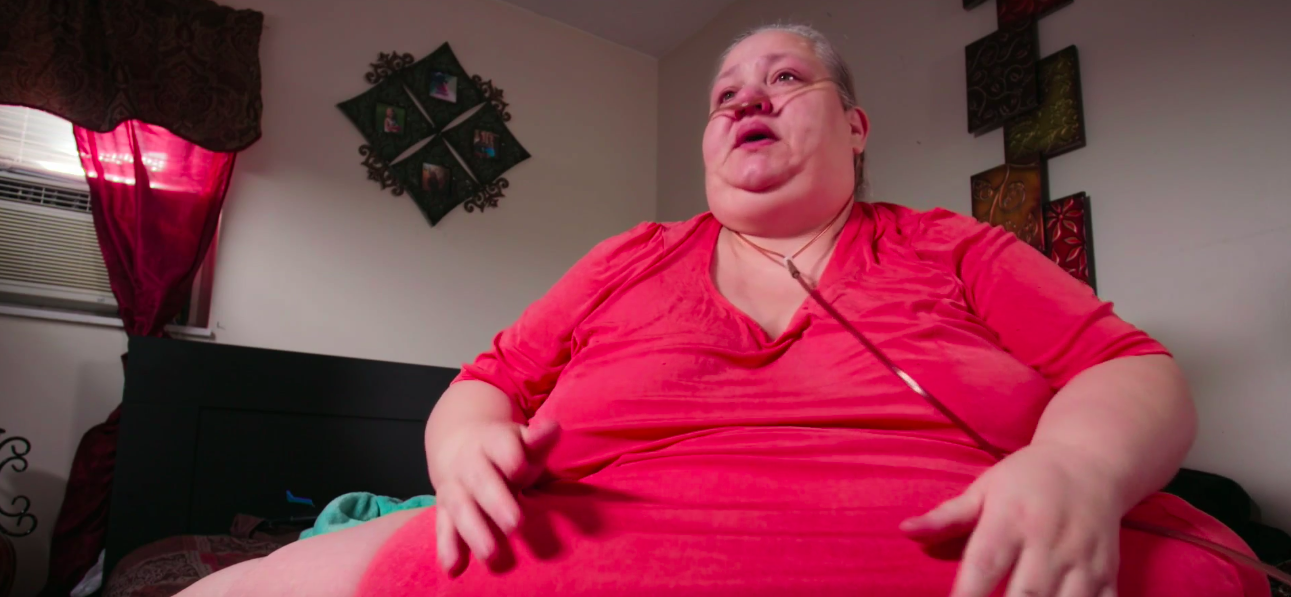 My 600-Lb. Life subject Angela Gutierrez had tried and failed at weight loss surgery before, but now it's a matter of life or death. After ballooning to more than 600 pounds at 44 years old, Angela is afraid she won't survive another year at her current weight. That's why she's seeking help from celebrity bariatric surgeon Dr. Younan Nowzaradan, who operates out of Houston.
"It's just not human to be this fat," Angela says in a teaser for Wednesday's episode. "I'm not human… This is it. If I don't do this right now then just sign my death certificate."
After her family backed out, Angela asks her ex-boyfriend, Eric, to escort her to Texas. The trip goes fine, but Angela becomes upset when the bathroom isn't what she asked for. She's afraid she won't be able to properly clean herself with the tub they gave her.
"When you're driving in the van, with blankets tucked up under your folds and your mess, you are sweaty, I don't care if it's AC, you want to be clean and you don't feel clean. A person my size … I don't care how much you clean, you're dirty," Angela says. "This is not a handicapped room."
So where is Angela now? Dr. Now's patients normally move down to Houston so they can be near the renowned doctor, but Angela doesn't want to leave her family. According to her Facebook page, Angela is still living in Ohio and not in Houston. Ultimately, she decided not to move forward with Dr. Now's program and said she is losing weight on her own. Even though she hasn't been weighed, Angela claims she lost at least 70 pounds since meeting with the doctor.
She says picked her cousin Lacey, who she's caring for, over her health because Lacey would have nowhere to go if Angela moved to Houston. In a Facebook post from November, Angela referred to Lacy as her "daughter."
"This beautiful little girl right here. I'm so proud of," she wrote as the caption for two photos of Lacy. "She has the biggest heart and Beautiful mind. I couldn't ask for a more perfect daughter. Keep it up Lacy Seng. I Love you more than anything in this world."
My 600-Lb. Life airs Wednesdays at 8 p.m. ET on TLC.