Ireland has voted to repeal its Constitution's Eight Amendment restricting access to abortion, according to exit polls.
More than two-thirds of Irish voters came out in support of nixing some of the most prohibitive legislation against abortion in the European Union. While early polls suggested the Yes campaign would win, the landslide victory has surprised some commentators in a country known for its strong conservative Catholic roots.
Related: Bishop Says Abortion Can Be 'Far Worse' Than Rape
Overall, 68 percent of voters voted "Yes" versus 32 percent who voted "No," according to figures cited by The Irish Times. Both women and men overwhelming supported the repeal with 70 percent and 65 percent voting "Yes," respectively. No demographic listed supported the repeal by less than 60 percent with the most enthusiastic backing coming from the 18 through 24-years-old demographic (87 percent), to the least coming from rural households (60 percent).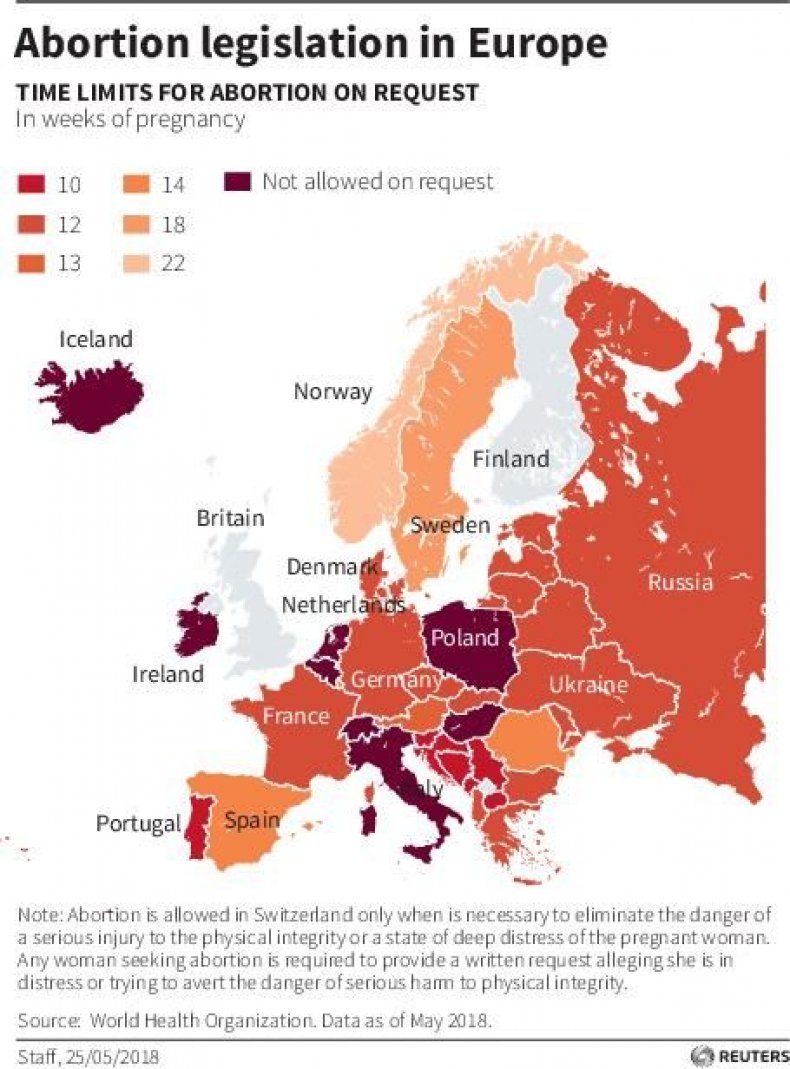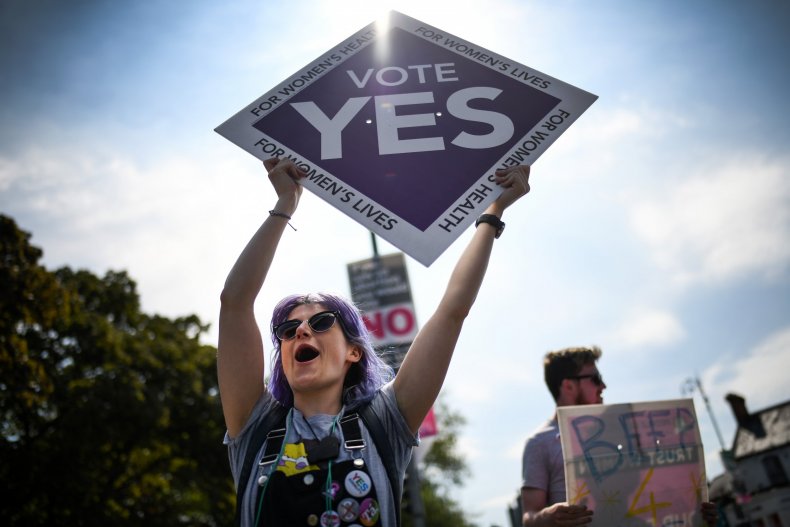 The Irish Constitution's Eighth Amendment, adopted in 1983, reads: "The State acknowledges the right to life of the unborn and, with due regard to the equal right to life of the mother, guarantees in its laws to respect, and, as far as practicable, by its laws to defend and vindicate that right."
Ireland and Malta are currently the only two European Union countries that outright restrict access to abortion on request except for in the case of a mother's life being at risk. The vote was fiercely opposed by Catholic Church, which views life as beginning at conception and equates abortion to murder. A number of liberal organizations and women's health groups, however, campaigned in support of the repeal.
The official results of the referendum, which closed 10 p.m. local time, will not be available until Saturday, according to Politico. Friday's poll reportedly included surveys from over 4,500 voters at 160 polling locations across the country.