Where Is Adnan Syed Today? Everything You Need To Know About The 'Serial' Subject's Standing In The Maryland Courts
Update: Adnan Syed's conviction has been upheld. The Maryland Court of Appeals announced the decision on Friday afternoon.
Adnan Syed is currently serving a life sentence in prison, but it may not be that way for long. In 2000, Syed was convicted of murdering his ex-girlfriend and classmate Hae Min Lee, but he's always maintained his innocence. Now, media attention from the 2014 podcast Serial, and the upcoming HBO documentary The Case Against Adnan Syed has brought new resources to his case, which currently stands at a possible turning point.
Syed is awaiting a decision from the Maryland Court of Appeals regarding his case. His conviction has been overturned twice by two lower courts in the state, but appealed each time by prosecutors, who have argued Syed does not deserve a new trial. Now, his fate is in the hands of Maryland's highest court, and if he does not succeed he will have no more appellate options left at the state level.
The Maryland Court of Appeals has from now until August to present Syed with a decision, attorney, author and Syed family friend Rabia Chaudry told Newsweek. Syed's supporters are all hopeful the court will award him a new trial.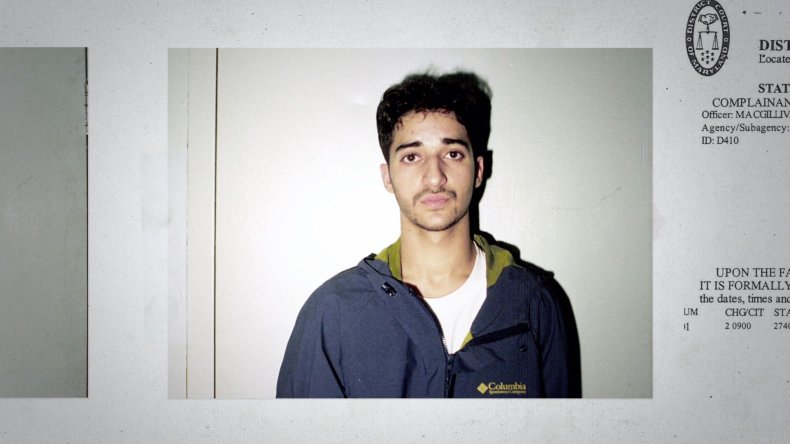 "We really think we're going to win for the third time and he'll get his conviction overturned, yet one more time," said Chaudry. "His status is like somebody who has just been charged with the murder, but hasn't been convicted anymore of it."
A win at the Court of Appeals level would force state prosecutors to decide: Either they order a new trial for Syed, or they release him.
But there's a difference between Syed being freed and being exonerated. He could be freed from prison without fully clearing his name. To be exonerated, Syed would need to declared not guilty. For those who believe him to be guilty, Syed would likely remain the prime suspect unless there is new proof that someone else murdered Lee.
If Syed's case does go to a new trial, Chaudry and Syed's legal team are prepared. Despite the wave of media attention that has followed Syed's conviction after Serial, they've kept some information under lock and key.
"I have no control over what they're going to show or not show," Chaudry said of the HBO docuseries. "But there were some things that we were like 'This is completely off the table.' We have to hold on to some cards in case we do go to trial. If we have to go to trial, we need that stuff."
For now, Syed is in good spirits, according to Chaudry.
"He's feeling good," she told Newsweek. "He knows that the truth is on his side, so anytime there's more and more digging in the case, it's good for him. We anticipate the appellate court making a decision soon. We're hoping that this series will help put all of this to rest. I don't think it will have an impact on the judges necessarily, but there's something about having more attention on a case that makes the court more careful about their ruling."
This article has been updated to include the court's decision on Syed's conviciton.