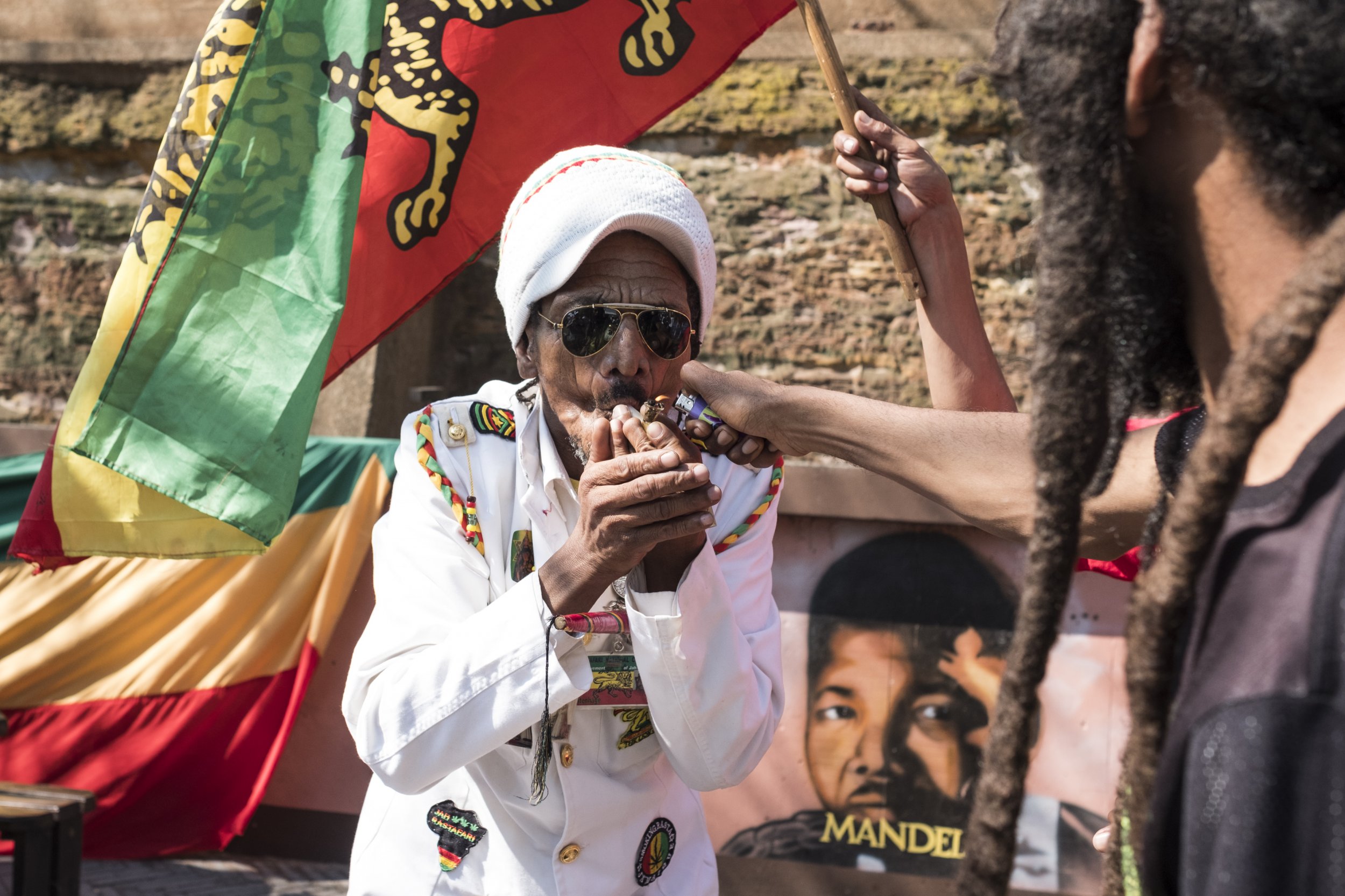 South Africa's constitutional court ruled on Tuesday that the private use of marijuana must be legal.
"It will not be a criminal offense for an adult person to use or be in possession of cannabis in private for his or her personal consumption," Deputy Chief Justice Raymond Zondo said. He added that the previous law banning the use of marijuana was "unconstitutional and therefore invalid," according to The Telegraph.
Those who use marijuana privately will be protected by the court's decision until the parliament changes the laws to reflect the court's ruling. Politicians will now have two years to decide on these new measures. Until then, police officers will be tasked with deciding whether an individual has a personal dose or is using it for dealing.
Tuesday's ruling backed a decision made by a provincial court last year that legalized the private use of marijuana in the province of Western Cape, where the country's legislative capital, Cape Town, is located.
"Obviously this judgment is only the first opening of a door, but we have two years to determine how the new law will really look. Needless to say, dagga [the South African word for marijuana] will have to be de-scheduled in the illicit drugs act and the Medicines and Related Substances Act," said Jeremy Acton, the leader of the Dagga Party.
While marijuana is abundant in Africa, with more than 10,000 tons of the plant being produced every year, only three African countries have taken steps toward legalizing its use.
South Africa is now the third country on the continent to legalize marijuana in some form. Zimbabwe approved the use of weed for medical purposes in April, but recreational use is still illegal.
Lesotho became the first country in Africa to grant licenses to produce marijuana for medical and scientific purposes last year. The landlocked nation gave one of two licenses to South African alternative medicine company Verve Dynamics.
"Access to medicinal cannabis on the African continent has taken another major step forward today and Verve Dynamics is honored to be the first company in Africa to have been granted regulatory approval to begin the process of growing and producing high-quality cannabis extracts commercially," said Richard Davies of Verve Dynamics, according to a press release posted on the company's Facebook page.
Marijuana legalization has been discussed or enacted in some parts of the world. Weed is legal in at least 46 U.S. states, although the majority only allow the consumption of medical marijuana. Uruguay became the world's first country to legalize weed, in 2013, and even North Korea allows the sale, consumption and cultivation of cannabis.